SportsXtra: This week's featured high school athletes, January 10, 2020
Focus on: Lewis Walker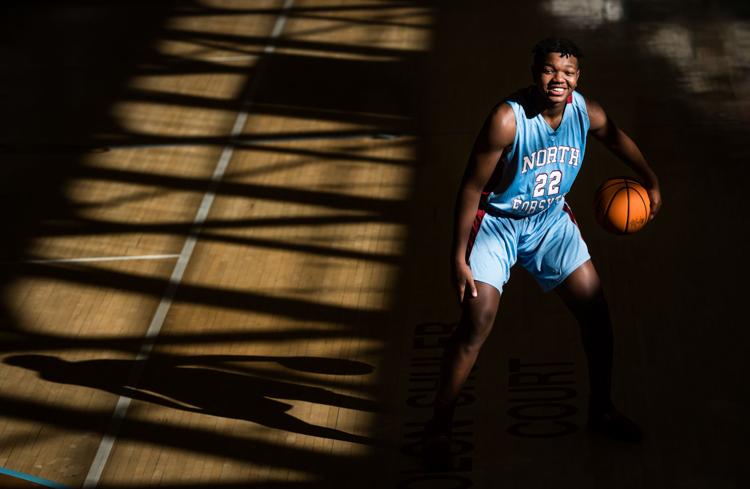 Lewis Walker was in rare company at the 45th Frank Spencer Holiday Classic. He was one of the few freshmen to ever be named the Most Valuable Player, earning that distinction in the Wake Forest Baptist Health Sports Medicine bracket.
The dominating center lead his North Forsyth Vikings to a thrilling fourth quarter comeback to win the bracket championship, 51-50 against Glenn. The Vikings, who won a record seventh Spencer title, trailed by 14 points entering the final eight minutes.
"It was a great feeling," Walker said. "A lot of people doubted us to come back from such a large deficit in the fourth quarter. There was never any doubt in my mind that we would do it."
Staring at a deficit in the fourth quarter was not unusual for North. "We've been in that situation before," Walker noted. "We were down late in the game against Walkertown and Carver."
Walker said the team followed the advice of James Wilhelmi, the Vikings' first-year head coach. "Coach W. gave us good words," he recalled. "He said keep on pushing and that's exactly what we did."
Playing the championship game at Joel Coliseum was a new experience for Walker. "It was a great feeling to play at a place like that," he said. "It was my first time playing on a college court.
"It's bigger than a high school court, and I got a little bit tired. I had the mindset that the team needed me, and I had to push through my tiredness."
Walker, an only child, said his decision to attend North was easy. Most of my family went to North Forsyth," he said. "My cousin, Marquese Walker, actually encouraged me more to go there."
Joining a team that was coming off its worst season in school history was a motivating factor for Walker. "It actually encouraged me more to go to North Forsyth," he said. "I wanted to help rebuild the team."
It didn't hurt that the Vikings had hired Wilhelmi, the former head coach at Winston-Salem State. "It was great to have a coach like that," Walker said. "He knows the game a lot because he's been coaching the game for 20- plus years at a high level. He knows what he's talking about."
Walker, who stands 6-4, said his doctor predicts he will be 6-8 or 6-9 by his senior year. He said his coordination keeping up with his growth spurts hasn't been a problem. "It's been a smooth transition," Walker said. "I've always had the height, skills and coordination."
Winning the MVP award wasn't a total surprise. "Not really," Walker said, "Overall I had a really good tournament. I showed a lot of things I could do. I just thank God because I was really happy to be a freshman and get a great award like this."
Wilhelmi, who was hired shortly before school started last fall, didn't know about Walker. And it wasn't only Walker's height that impressed him.
"After I took the job, I was told about him," he said. "It's not just about his height. He's an 'A' student. He's very good in a lot of different aspects.
"He's a skilled basketball player. He's a great passer. He's good on the perimeter. "He's a guy you can definitely trust. I learned that in a short time."
Wilhelmi wasn't shocked when Walker was named the MVP. "He had a double-double in the second (semifinal) game," recalled Wilhelmi. "He had 11 rebounds and a huge blocked shot down the stretch against Glenn."
An extensive coaching resume has taught Wilhelmi to focus on the present rather the future of a student-athlete. "The sky's the limit because he's off to such a great start," he said. "But I don't want to look to the future. I just want to enjoy now."
Passing was a topic of discussion between Walker and Wilhelmi. "Coach Wilhelmi and I talked about my passing ability," said Walker. "Most people overlook that. They don't look at that as much as my scoring.
"I'm an all-around player," he continued. "I can grab a rebound and go coast-to-coast. I can play the post. It just depends on how the other player is playing me."
Walker, who considers himself to be a gym rat, said he's not only working on skills but also endurance. "I work a lot on ball handling and skills," he said. "I work a lot on conditioning. I know I've got to get up and down the floor quicker. I've got to do more running drills to get in better shape."
He said his mother (Teresa) and cousin are two of his biggest critics. "She tells me I have to be more aggressive," Walker said. "After games she tells me what I did wrong and what I need to work on. My cousin tells me I've got to rebound more. Sometimes they get on my nerves, but I know it's to help."
Focus On: Olivia Kuhner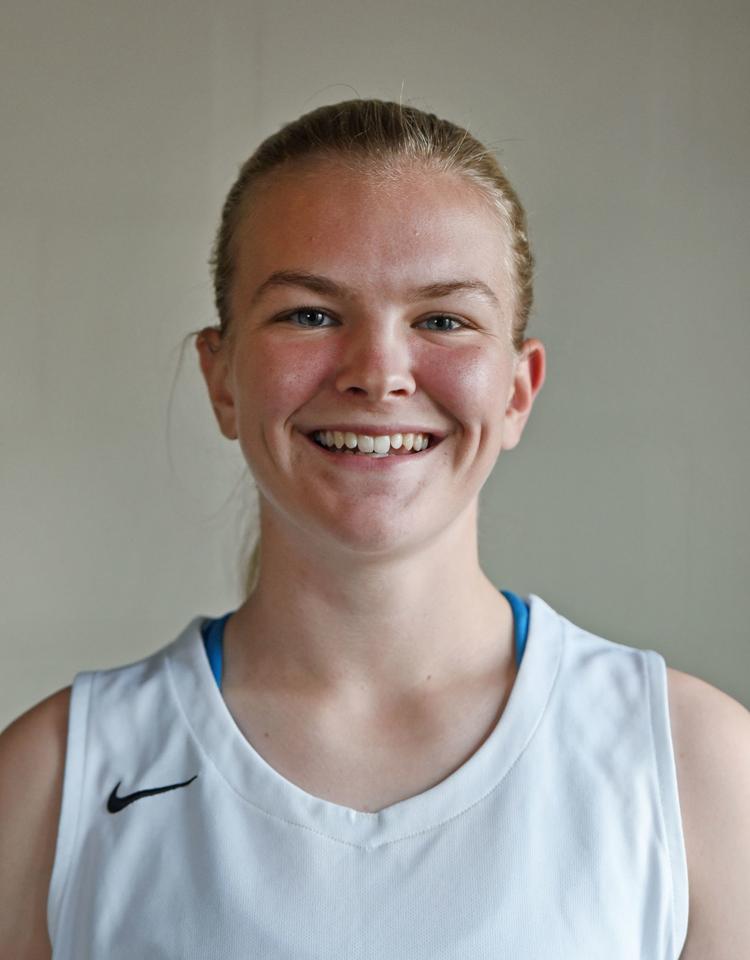 Olivia Kuhner is brutally honest when describing her offensive game on the Reynolds girls basketball team. "Anybody will tell you I'm not that great of a shooter," said, Kuhner, a sophomore for the Demons. "When it happens, I miss often."
Her specialty at point guard is passing the ball. And playing defense comes naturally. "I play point guard so I pass the ball around to those who can score," Kuhner said. "I love playing defense."
Kuhner's love for defense comes from playing on the Reynolds soccer team and the Fusion 04 club team. "Playing defense on soccer is not too terribly different from playing defense in basketball,' she explained. "Seeing the entire court in basketball is like seeing the entire field in soccer."
She said there are other similarities in playing both sorts. "The quickness of soccer and the footwork are a lot like basketball," Kuhner said. "You have to be in shape because there's a lot of sprint and recovery in both. Soccer is just longer sprints and recovery."
If you do see Kuhner shoot the basketball it will always be inside the 3-point line, and there's a good chance she'll score. "I had a dislocated shoulder, so I never shoot outside the 3-point line," she said. "I'm very cautious when I shoot.
"If I don't think I have a clear, open shot and there's a 100% chance of it going in I won't shoot. I'll take any shot inside the free throw line if I think there's a pretty good chance of it going in."
Although soccer is her favorite sport, Kuhner's love for basketball began when she was in middle school. She has played soccer since she was 4 but her mom, who played basketball growing up, wanted her to play another sport. "I played at Wiley Middle School, on a YMCA team and the Winston-Salem Stealers (AAU team)," she said. "I loved both coaches with the (YMCA). I loved being on the team with the girls."
Kuhner hopes to be chosen as a team captain this season. "We normally vote on captains, but we haven't done that yet this year," she said. "We've been rotating through the entire lineup and choosing two people each game."
Her leadership style could be described as low key. "I hustle and will give everything I have on the court," she said. "I don't like to ever yell at people. When a teammate is down on themselves, I will try to bring them up. I'm a friend to everybody."
Focus on: Nickolas Polomski
Nickolas Polomski's wrestling career began as a way to keep in shape for soccer. The Atkins sophomore was in the sixth grade at the North Carolina Leadership Academy, a charter school.
"I was looking for something to do on the side to stay in shape for soccer," Polomski said. "It was a lot more fun, so I decided to stay with it. You don't have to worry about how the other team does.
"It's more one-on-one and more hands on than any other sport. You're in control."
About the only thing Polomski doesn't like is Coach David Hamlin's grueling workouts, but he understands that they are necessary. "Workouts can get you really tired," Polomski said. "As long as you're willing to be pushed, he will push you hard."
He said the team never looks forward to a visit to "Hammie's Hill," a bank on the Atkins campus. "If the entire team gets sentenced to Hammie's Hill you know it's not going to be a fun practice," Polomski said. "We will go there if there's a general lack of effort in the last match or not listening to the coaches."
Polomski said he started out wrestling at 100 pounds in middle school. He's increased an average of 20 pounds each year since. "You can't really get used to a certain type of wrestling," he said. "Last year I started out at 160 and ended up at 170 towards the end of the year."
He considers the 170 and 182 divisions to be the toughest in wrestling. "It's the perfect spot," Polomski said. "People are pretty decent. It's not exactly a fun group to wrestle in. They are not only tall, fast and strong, but they also have a lot of muscle mass."
Polomski currently wrestles in the 182-pound classification. He weighs 177 pounds, which is midway in the weight class. It makes it easier to maintain weight. "I'm kinda in the area of 177," he said. "I have five pounds either way, so I never have to go into any drastic measures to lose weight. I'm pretty adamant about that.
Polomski said he's been plagued with a chronic cough the past month. "I've been pretty on and off," he said. "I've been finishing second or third or fourth in our tournaments.
"I've had a cough which makes it pretty hard. It starts when I start working out. It makes it a lot harder to do a lot at practices and it shows at matches and tournaments."
Focus on: D'Angelo Lavalais
D'Angelo Lavalais credits basketball for allowing him to avoid trouble when he was growing up. "I stayed in a bad neighborhood when I was growing up," said Lavalais, a senior at Winston-Salem Prep. "I wanted to avoid it, so I went to the courts to play with friends."
He started on the junior-varsity team at Prep his freshman year and moved up to varsity last year. He has also played at the Hanes Hosiery Recreation Center league.
Lavalais, an honor-roll student, said basketball is an escape for him. "When I'm playing basketball, I'm in a different zone when I'm on the court with people," he said. "Basketball is a sport that gets you out of everything you're going through.
"I like the fact that you can share that with other people. It's a great feeling."
Lavalais hasn't seen any action in Prep's first 12 games, but maintaining a positive attitude is vital. It's one of the major things that disappoints him when he sees others failing to do so.
"If I could change anything in basketball it would be the attitude of some players," said the soft-spoken Lavalais. "A lot of people come out mad and play aggressive," he noted. "Basketball was made to have fun. You don't need to take it out on other players on the court."
Adjusting to the standards Coach Andre Gould demands from his players wasn't what Lavalais expected. "It was more running, more drills," he said. "It was really more mental than physical. It was a fight mentally that you have to beat."
Arising for the 6 a.m. practices was a big part of that mental challenge. "It was hard to beat at first, but you know you're the only team in Winston doing it," he said. "Of course, it helps me be more disciplined, more responsible. Coach makes sure we accept that responsibility, or we run.
"If someone is late, we run, and nobody likes to run at 6 a.m.," he continued, laughing. "We learn life lessons like how to be on time. It's more than about a sport."
Lavalais said that wearing the Prep uniform is an honor.
"Even though I don't get to play I see my teammates go out there," he said. "It's an honor to be a part of this team. When my time comes, maybe I'll play or maybe I won't. But I wouldn't give up. I wouldn't quit. When I put that jersey on my back, I don't know how to describe it. I'm honored to put that shirt on my back, to say I'm part of the Prep family."
Focus on: Aaliyah Foskey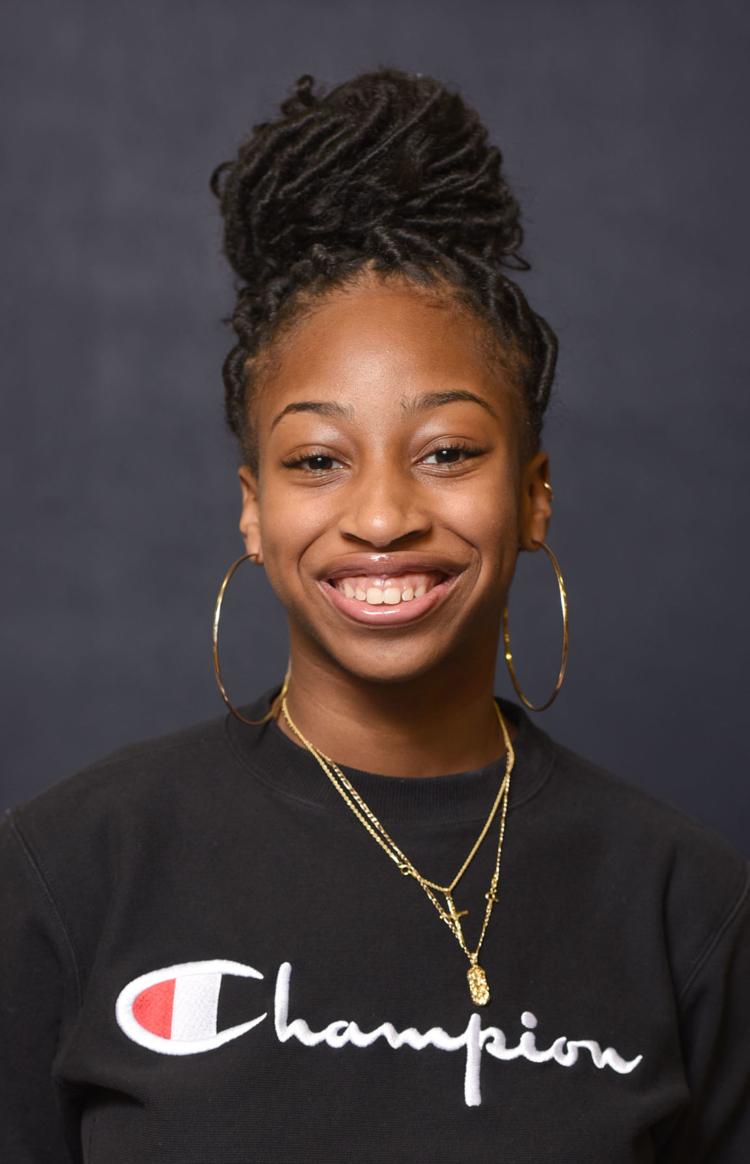 For Aaliyah Foskey, indoor track is a necessary evil to prepare for the outdoor season in the spring. "I'm working for outdoor, preparing for outdoor," said Foskey, an East Forsyth senior. "I love the atmosphere at outdoor events."
Foskey began running in the eighth grade at Walkertown Middle School. She's participated all four years at East. She's also run for the Tri-City AAU team.
She's also a competitive dancer and was a cheerleader her sophomore year at East. "Track helps keep me in shape because you have to have a lot of endurance in competitive dancing," Foskey said. "I injured my back in cheerleading, so I gave up cheerleading to focus on track."
Foskey runs the 55, 300 and on the 4x200 relay in indoor track. She also does the long jump. "The 55 is short and simple," she said. "I run the 300 to help me get in shape for the 200 in outdoor."
Her venture into high jumping was by accident. "I really wasn't interested in doing it," said Foskey. "Coach (Marvin Fulwood) told me to go and do it. I got the concepts of going into the air and doing leaps and stuff.
"My first year doing it, I was tenth and ended up going to regionals," she added. "It was great getting the experience of what it's like to be in regionals last year."
Foskey said she chose track and field because "it was something different to do." The challenges and opportunity to set weekly goals were particularly attractive.
"I just like giving myself a challenge," she said. "Every week I give myself a goal to do better than at the last meet."
She said Fulwood's workouts are tough. "Coach gives really hard workouts," she said. "They're not always hard but when they are, they are really rough."
Foskey doesn't like the 200 workouts. "I don't like the repetitive 200s," she said. "We have to do six and don't get that much break between them. Sometimes I can't breathe."
She said participating on a track team has taught a lot of valuable lessons. "I've learned a lot about working with teammates," explained Foskey. "I've learned about patience and time management with schoolwork and homework."
Foskey said it's not always about winning. "It's not always about first place," she said. "I think about how my times have improved."
Self-discipline is perhaps the biggest thing Foskey's learned about continued improvement.
"If you've been working out and stop and think you're going to do big at a track meet, it's not going to happen," she said.
Focus on: Joyce Ebhodaghe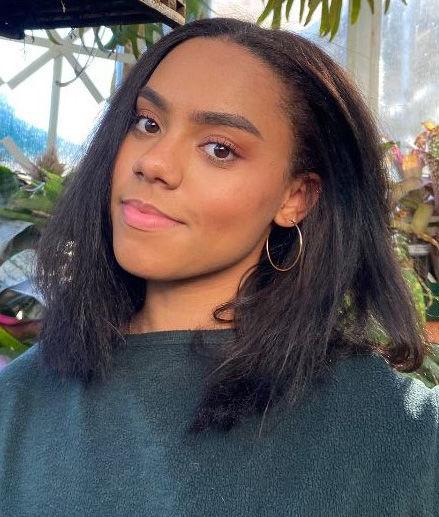 Joyce Ebhodaghe joined Parkland's swim team as an untested newcomer. She had no idea that her close relationship with the team captain would set the stage for her to take over as the Mustangs leader the following year.
The swift transformation from novice to captain may have caught some people off guard. Coach Sue Acampora was not surprised.
"Joyce has determination and interpersonal skills, which serve her well," Acampora said. "By nature, she's very quiet. But this season, she has really stepped up in that leadership role for us."
Ebhodaghe, now a senior, came on board last year as a junior. Before then, her only extracurricular activity was modern dance.
That first year on Parkland's swim team was an eye-opener in many respects. Work ethic and diet played key roles.
"I pushed myself a lot and ate right, so I could swim as fast possible," she said. "That's what I did my first year and that's how I was able to catch up to my teammates pretty quickly."
As for honing her leadership skills, the task was made easier because of Ebhodaghe's connection with then team captain Emma Gauthier.
"When I first came in, I got involved very quickly with the team and got to know everybody," said Ebhodaghe, who competes in the 50- and 100-yard freestyle along with the 200- and 400-yard freestyle relays. "Emma told me that she felt I would be a good fit to take her place after she graduated.
"Watching her was a big help in preparing me for this season. Emma was always extremely friendly to everybody. For her, it was all about making sure that every swimmer felt included. I just want to do all I can to help keep that going."
At 5-feet, 125 pounds, Ebhodaghe doesn't have the lean and sleek physique of a lot of swimmers. Being smaller, however, was never a negative.
"Joyce is a fierce competitor who does not like to be beaten," Acampora said. "She competes well because of her race mentality and she has outstanding turnover.
"Over the course of a race, she always picks up speed. That's a major reason why her times have dropped consistently over the past two seasons."
Ebhodaghe, who does not swim year-round, feels that her being a dancer has helped to accelerate her development in the pool. It all comes down to flexibility.
"Because of my dance background, I'm very limber," she explained. "That really helps me get the maximum out of my strokes. Also, as a dancer, I'm accustomed to keeping my toes pointed, which helps you go faster on the finishing kick."
Focus on: James Clyburn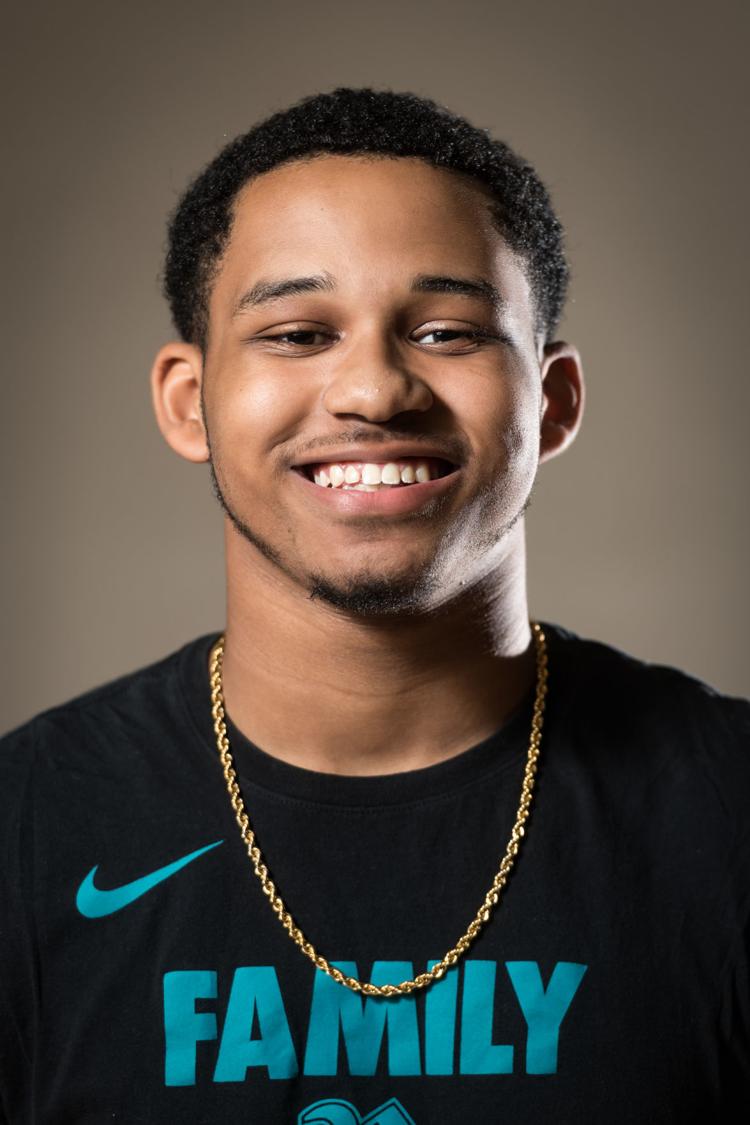 In the case of Reagan basketball player James Clyburn, setbacks are setups for an inspired comeback.
Clyburn, a 6-foot-1 senior forward, was slowed considerably early in the school year when he was diagnosed with mononucleosis. As a result, he missed several weeks of fall workouts.
But that was only the beginning.
A month later, he tore the anterior-cruciate ligament in his left knee during the Raiders first scrimmage. Initially, it was presumed that Clyburn's season — as well as his high-school career — was over.
Clyburn, though, had other ideas once he learned from doctors that he could be medically cleared to play despite the injury. It didn't take long for him to make up his mind. He'll have surgery after the season.
"The doctors told me they wouldn't recommend it," said Clyburn, who plans to attend UNC Charlotte and major in civil engineering. "But they also said that it was strictly up to me. Since it's my senior season, I decided that I'd give it a try.
"With all that I've been through, what's most important is my faith. I know that God will always be with me and that family is crucial when you go through things. "
Coach Jeff Overby was understandably cautious when Clyburn approached him about coming back. "The one thing you always consider is the player's health," Overby said. "But after getting a statement from the doctors and talking with his dad (James R. Clyburn Jr.), I decided to give it a go."
Clyburn, a team captain, plays with a bulky brace on his knee. There are days when he's active in practice sessions. At other times, pain sets in and he takes a rest.
"It really is day-to-day with James," Overton said. "Some days, he can do a lot. Some days, he can't.
"Regardless of what he's able to do, he's still our most positive and most vocal player. He's like a coach on the floor. When he's able to play, he gives us everything he has. What I really appreciate is his honesty about whether he's feeling any pain or not. That shows a lot of maturity on his part."
Through the first month of the season, Clyburn played sparingly (about six minutes each game). But that changed in a consolation-round game against Atkins in the Frank Spencer Holiday Classic. The Raiders held the Camels to a season-low scoring output in a 46-41 win.
"That was my best game," said Clyburn, who has a 4.33 weighted GPA. "I got a lot of minutes during crunch time in the fourth quarter and was able to score a little and play good defense."
Focus on: Nicholas Fluitt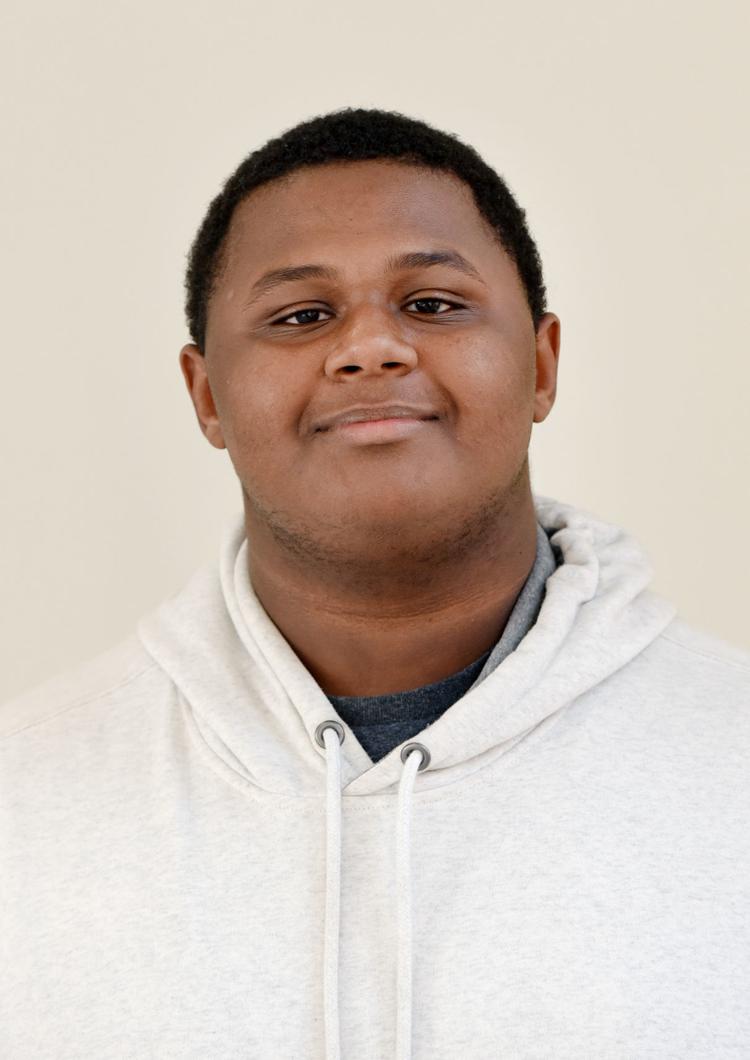 Looking back on the first win of his high school wrestling career, Nicholas Fluitt of Walkertown realizes he couldn't have asked for a better scenario.
A little more than a year ago, Fluitt triumphed in a dual match between the Wolfpack and North Forsyth. The victory was especially satisfying because it came late in the match when it appeared that Fluitt would be hard pressed to mount a comeback.
Fluitt's face-off against Byron Hill was the last match of the night. Entering that match, Walkertown held a 36-33 edge and needed a win from its heavyweight to win the team competition.
In the final 90 seconds of the third period, Fluitt delivered a reverse move and pinned Hill to give the Wolfpack a 42-33 win. "That was a special moment for me," Fluitt said. "I was losing, but I found a way to get things turned around. It was a surprise win for me, and it helped our team to pull out the victory."
Fluitt, a junior, is looking to build off that experience after finishing with three wins in 17 matches last season.
"My goals are to get 10 wins and place in the (Western Piedmont) conference tournament," he said. "Last year, I learned a lot about what it really means to have the right mentality.
"You hurt your chances to win when you have doubt in your mind. Instead of focusing on what can go wrong, it's much better to concentrate on the positives and what can go right."
Before high school, Fluitt had never participated in sports. He chose wrestling because of the challenges it provides.
"Wrestling is a sport that requires you to use your strength, your weight and your brain," said Fluitt, a member of Walkertown's marching band who plays the clarinet, saxophone and oboe. "That's what I like most about it. My body is still getting used to the intense workouts and building the stamina I need to compete at a high level."
One of the battles that most wrestlers face is learning how to consistently make weight. In Fluitt's case, he had much weight to lose. Before preseason workouts, he weighed 296 pounds and needed to shed weight in order to compete.
At the start of the season, he was down to the required limit of 285 pounds. Since then, he's trimmed down to 274.
"He splits his time between wrestling and band," Coach Chad Sapp said. "But he always does what he's supposed to do.
"In 10 weeks, he lost 22 pounds, so that says a lot about his desire to achieve whatever he sets his mind on."
Focus on: Carstyn Klosterman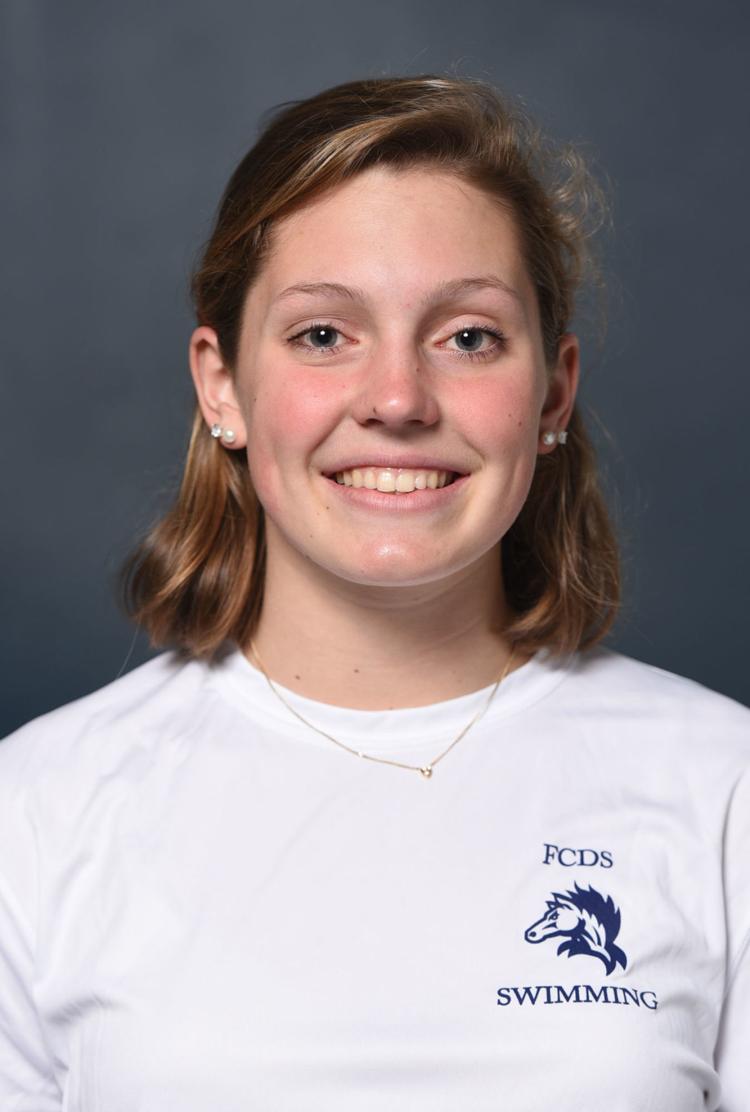 When she finishes her college swimming career at the University of Richmond and gets her diploma, Carstyn Klosterman wants to teach second- or third-graders.
"I am really attracted to those grades; those kids are so fun," she said.
"I don't know if it's because I think like a third-grader."
Klosterman, a junior on Forsyth Country Day's swim team, first got in the pool in second grade. Her family was living in Gainesville, Fla., at the time, and she got to swim in the University of Florida Gators' pool.
"I was swimming as early as I can remember," she said. "My parents wanted me to be comfortable in the water."
After short stays in Winston-Salem and Missouri, Klosterman's family settled in Winston-Salem when she was in the seventh grade, and she joined the WSY's TYDE swim team. She recently qualified for her first U.S. Junior Nationals, swimming the 200- and 100-yard backstroke events and the 200-yard freestyle, and she has committed to swim for the University of Richmond, turning down an offer from Penn State.
"Part of it is where we live, but I had visited Richmond three times — the last time was my official visit," she said. "As much as I loved Penn State — it's a big school with spectacular athletics — everybody I met at Richmond was insanely nice, and the coaches were amazing.
"I still have to keep my swimming and my grades up, but it's a lot less stressful having recruiting finished," Klosterman said. "I started talking with coaches after my sophomore year, and I talked to them about six months before I decided. Now, I'm just chilling. I'm glad it's over."
Rachel Baker, who coaches the girls swim team for the Furies, normally swims Klosterman in the 100-yard backstroke and 200-yard freestyle in high-school meets.
"She is a great kid, so sweet," Baker said. "Her younger sister swims; she's an eighth grader, and Carstyn brings her to practice and drops her off. She comes to practice with us about once a week."
The first event that Klosterman qualified for the Junior Nationals was the 200-yard backstroke. She's gone under 2 minutes in that event, and she's hanging around the 1:50 mark in the 200-yard freestyle.
"I looked back to see what Olympic times were 10 years ago, and I couldn't believe how much slower they were than they are now," she said.
When she's not in the pool, at school or studying, Klosterman is a horror-movie fan.
"I love watching them," she said. "Once every week, I FaceTime a friend in New Jersey and we watch a Netflix series together, 'The Haunting of Hill House.'"
Focus on: Ethan Carter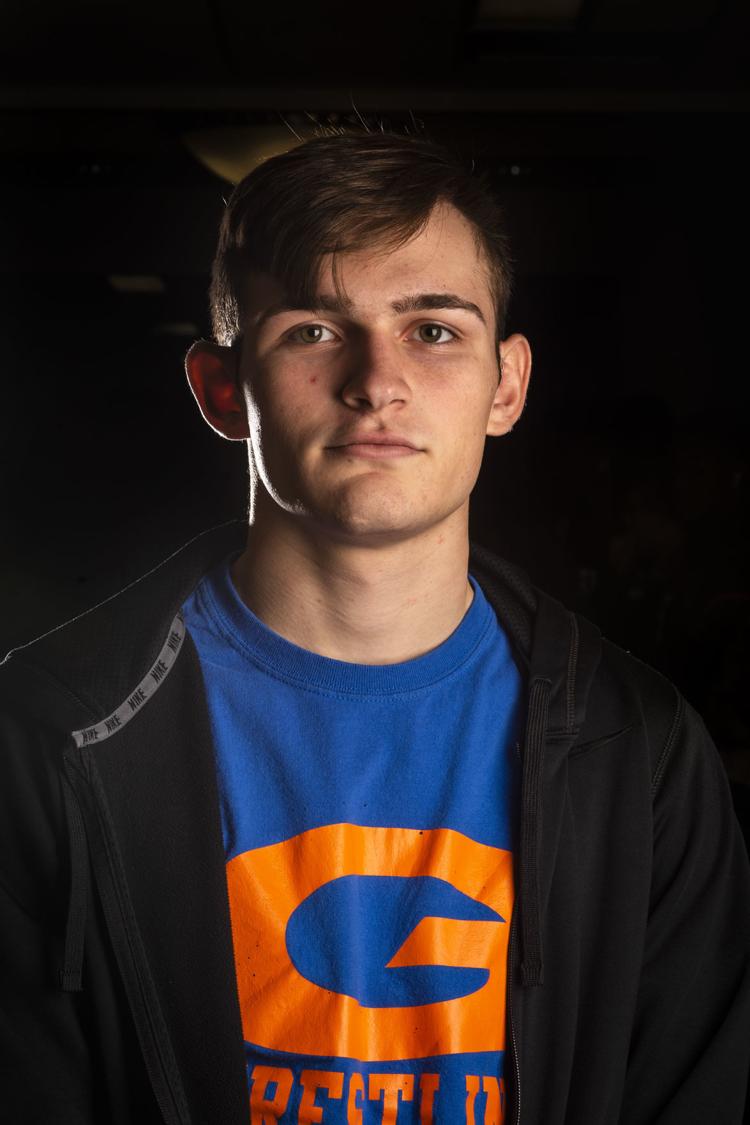 They call it "the blood round" and Ethan Carter is all too familiar.
This round of competition at the NCHSAA regional wrestling championships is either win or go home. It's the round in which the final qualifying spots for the state championships are up for grabs. Only the top four finishers advance to the state meet.
The recollections from last year's Class 4-A Midwest Regional are painful for Carter, a Glenn wrestler who came so close to placing among the top four. It's a vivid reminder that serves as ample motivation this year.
Carter ended up losing to Ahmad Smith of Ragsdale in the consolation semifinals by a 17-8 major decision in the 120-pound weight class. But earlier in that match, there was a turn of events that could have produced a much different outcome.
"I was way behind on points when I got to the top position," Carter said. "I put him in a cradle and held him in position, but the ref didn't call a pin. I was so close (to making states), but it just didn't happen that day."
It could be considered a minor miracle that Carter even made it that far. A staph infection in his left knee caused him to miss three weeks towards the end of the regular season.
"Ethan is a resilient athlete," Coach Brandon Parsley said. "He wrestles with a lot of heart. That's the No. 1 reason why he was only one match shy of going to states. This year, he's expected to qualify because has the potential to make it happen."
Carter, a junior who competes at 126 and 132 pounds, is confident that he will make amends to earn his spot in this year's 4-A state championships next month. It's clear that his experience from a year ago has strengthened his resolve.
"Having come so close gives me more drive," said Carter, who is 17-6 heading into this week's matches. "I know what I'm capable of, now it's just a matter of me going out there and proving it. It's like a jolt of confidence. It's understanding the difference between me thinking that I can and knowing that I can."
For Carter, that comes down to facing high-quality opponents to better prepare himself for the postseason.
"I am seeing improvement from last year," he said. "But I also know that the tougher the competition I face, the better off I'll be. I always like to see where I am when I go up against the best. That's how I find out what works well and what areas I need to work on."
Focus on: K.J. Crenshaw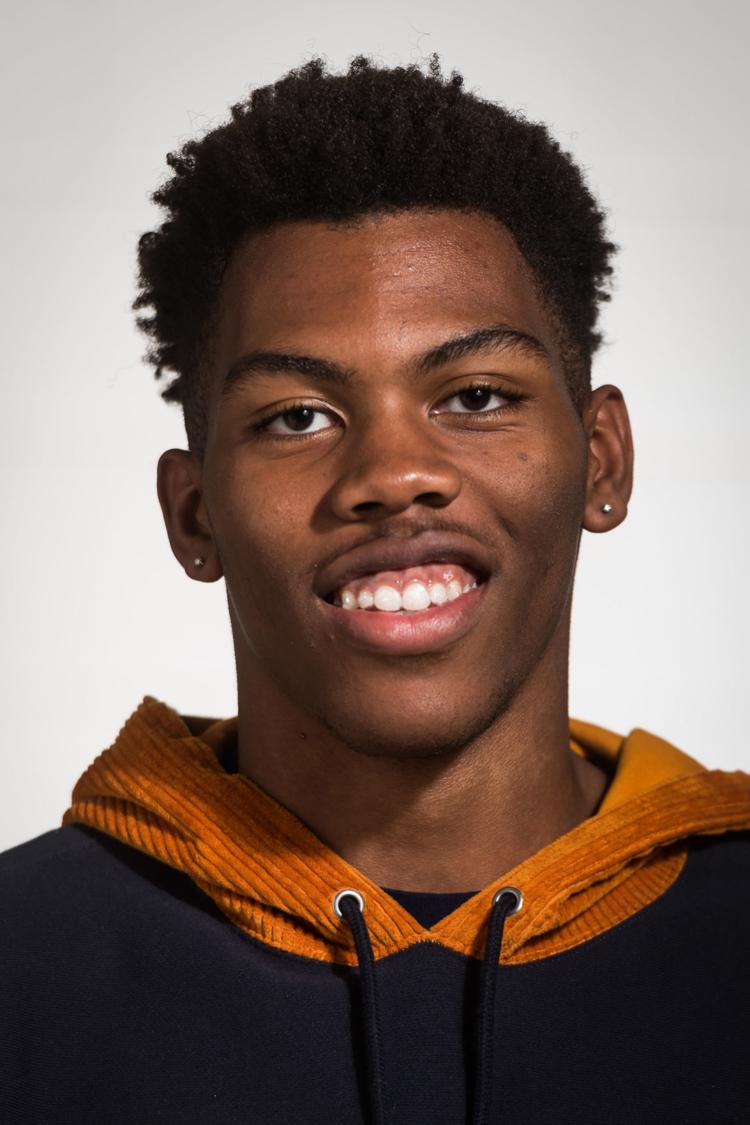 Four years ago, K.J. Crenshaw was just starting out in basketball after deciding that football wasn't cut out for him.
Crenshaw tried out for the junior-varsity basketball team at West Forsyth, and he got cut. Instead of looking for another sport to try, he decided that it wouldn't happen again.
"I used to play football, but I got tired of it and shifted to basketball," Crenshaw said. "My freshman year, I tried out and got cut, I was disappointed, but it made me want to work at it. It was something I really wanted to do.
"So I worked out the whole rest of the school year and that summer. I was just working at basketball all the time. Before that, I really didn't know much about basketball; I just tried it. I had played at the YMCA, but this was the first time I really tried organized basketball. I got more comfortable playing, and it helped my basketball IQ."
That fall, when it was time for tryouts, Crenshaw was a different player. He made the JV team, then made the Titans' varsity as a junior. Now a 6-foot-3 senior, Crenshaw plays center for West Forsyth.
Kevin King, who took over as West's head coach this season after a year as an assistant, said Crenshaw is one of the better athletes on his team.
"K.J. is the best jumper we've got," King said. "We've never measured his vertical jump, but I'll bet it's easily 30 inches.
"He practices and plays as hard as anybody on the team. He's got an extremely high motor. He's a very physical player."
Crenshaw said his strengths as a player are on the defensive end of the court: rebounding and blocking shots. His jumping ability allows him to get to the basket on offense; he had his first dunk this season against Grimsley (Greensboro, N.C.).
"I'm probably a natural forward, but most of the team's I've played on have been short, so I've played center," he said.
Crenshaw, 18, is planning on a career as an engineer. A dream outcome of the college-application process would be a spot in the freshman class next year at N.C. State. He is applying there and to UNC Charlotte and North Carolina A&T.
"I really want to go to State for engineering," he said. "I don't know which branch I want to study, but I've always been good at math. People look at me and say, 'You like math?' But it's always been one of my easiest subjects."
Focus on: David Krawczyk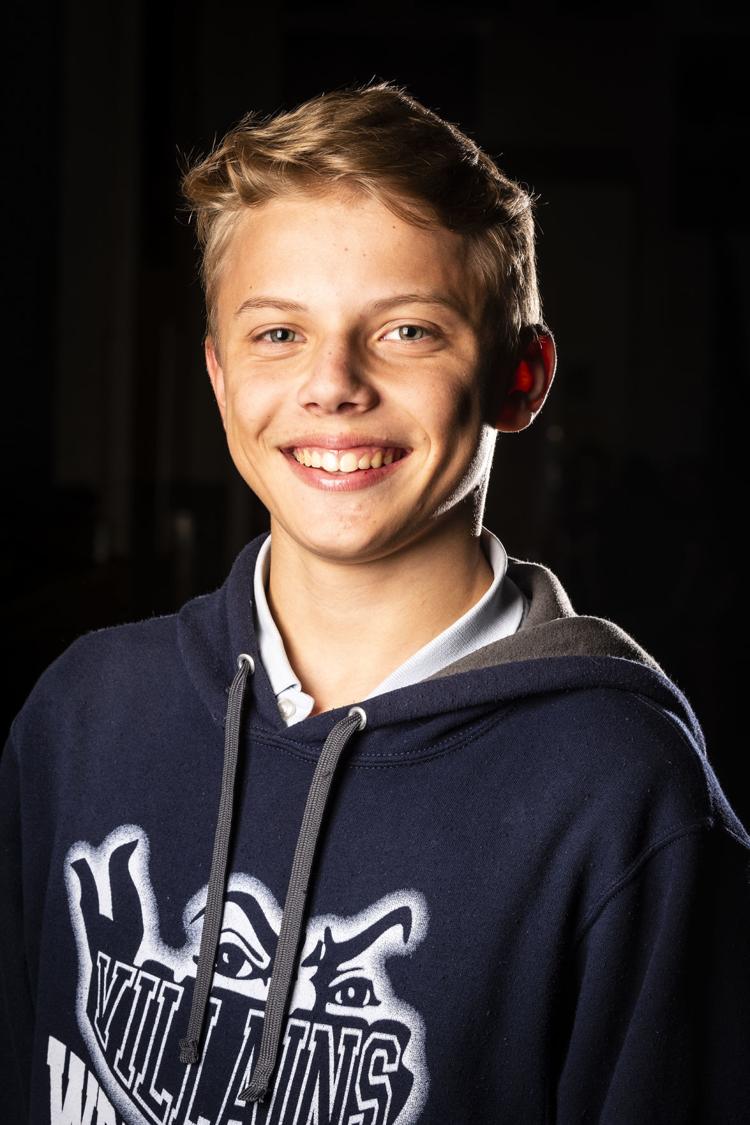 To call David Krawczyk a novice when he began wrestling last season at Bishop McGuinness would be appropriate.
"I won my first match last December and didn't even know I had won it," Krawczyk said with a laugh. "I had just pulled a switch and got two points with six seconds left in the third period. I thought we had another period to wrestle."
Krawczyk, now a sophomore, got talked into wrestling by a friend, Daniel Cancro. Neither of them had wrestled before.
"He told me it would be fun to do, so we did it," Krawczyk said. "We went and met the coach last fall, before practice started, and he showed us a few things to work on."
Krawczyk was a stout 4 feet, 11 inches tall and weighed in at 83 pounds. He was wrestling in the smallest weight class, 106 pounds, but was still upward of 23 pounds lighter than most of his opponents.
"My very first match was against a guy who was clearly a lot more experienced than I was," Krawczyk said. "He came out and lifted me up and just threw me to the ground. I got pinned in eight seconds. I didn't get discouraged, though. It motivated met to get better and work harder. I knew wrestling was something I wanted to keep doing. I was hooked. Halfway through the season, I started connecting moves and hitting different things during matches. It just clicked for me."
Krawczyk has grown seven inches and gained 23 pounds since last season. He began the season wrestling in the 113-pound weight class but has since dropped back down to 106 and already has five wins.
He spent a lot of the offseason working out in his garage and doing wrestling-specific workouts with a club team in Kernersville.
"I just want do better than I did last season and do things faster than I did before," he said. "I lost my first two matches at the regional last year, so I want to make it through that this year and qualify for the state meet."
Three questions for Krawczyk
Q: Where would you go on your dream vacation?
Answer: Poland or Italy
Q: What are your favorite TV shows to binge watch?
Answer: "The Mandalorian" and "The Flash"
Q: What three people, living or dead, would you invite to dinner?
Answer: Charles Krawczyk (great grandfather), Charles Krawczyk (grandfather), Jim Carrey
Focus on: Jalen Bristow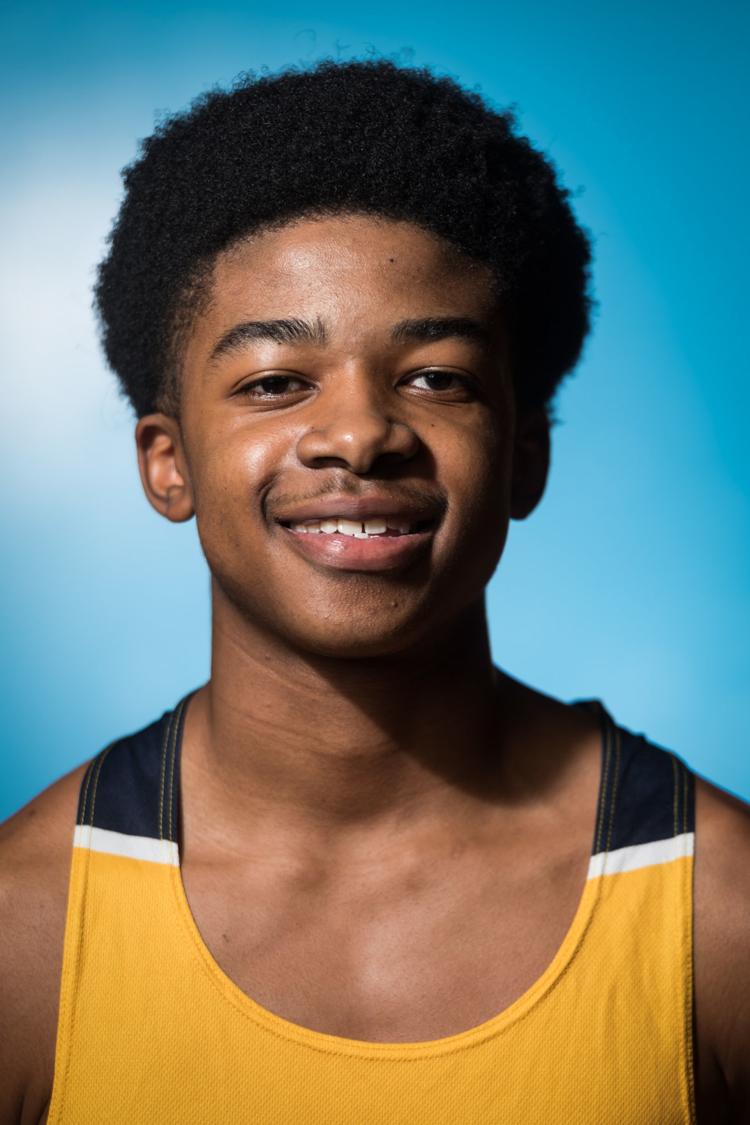 Speed. Landing technique. Patience.
Those are the three traits that Jalen Bristow, a senior long-jumper and triple-jumper for Mount Tabor, feels are essential to his success.
"You have to a have a lot of patience when you are in the air," Bristow said. "You don't want to land too quickly. You want to have the ground come to you. It took me a few years to figure that out."
It also took him a few years to figure out how much he loved track. He didn't pick it up until seventh grade.
Bristow spent a lot of time on the basketball court growing up and played as a freshman at Mount Tabor.
"I kind of figured out after my freshman year that basketball wasn't meant for me. I always wanted to try track, but basketball always took up most of my time," said Bristow, whose personal best long jump is 23 feet, 3 inches. "Track runs in my family. My mom, Jessica Rector, ran here and held a lot of records at one time. She called a friend of hers, Antwan Hughes (the coach at Parkland and Lights Out Track Club) and asked if she could bring me out during one of their summer workouts. That's kind of how it started."
Bristow said he was put in the long jump during his first meet 'because the coaches had to put me somewhere.
"It did not go well," Bristow said with a laugh. "I was terrible. But it was fun, and I knew I wanted to keep doing it. I placed 10th at the AAU National Championship that summer and knew I needed to keep doing this."
The accolades have been rolling in ever since.
He won the 3A Midwest Regional in the long jump last spring and finished fourth in the NCHSAA 3-A state championship after a ninth-place finish in the 3A state indoor championship.
"Winning a state championship is a big goal of mine this year," said Bristow, who is also in the National Technical Honor Society, FBLA, and assists in the Allegacy Bank branch at Mount Tabor.
Three questions for Bristow
Q: Who's the best teacher you've had?
Answer: My grandmother, Floydette Rector (Business at Mount Tabor)
Q: What three people, living or dead, would you invite to dinner?
Answer: John Witherspoon (actor), Barack Obama, Mike Powell
Q: What's the best book you've read?
Answer: "The Great Gatsby" by F. Scott Fitzgerald