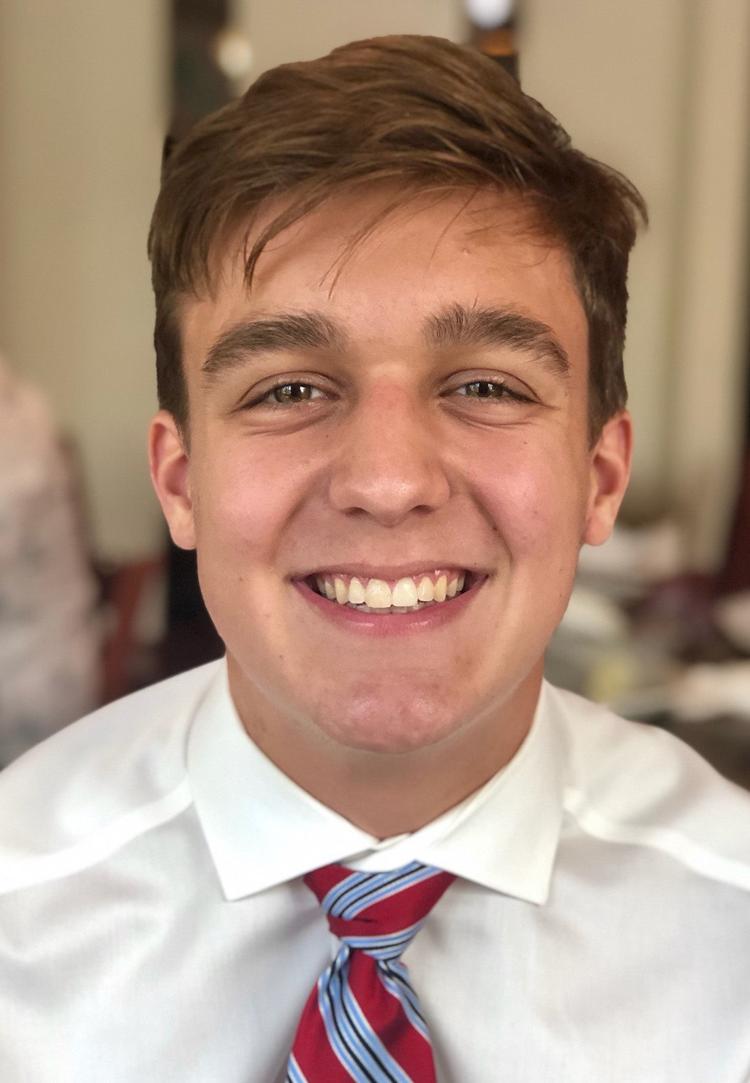 Adolfo Fernandez is looking to help Reagan's baseball team improve on last season's runner-up finish in the Central Piedmont 4-A Conference.
Fernandez, known to everyone as Zach, is a two-year varsity performer who has dual roles in his senior season. He'll split time between catcher and the outfield if the season resumes.
"Zach is one of our quiet leaders," said Coach Gary Nail of Reagan, whose team was 3-0 before the season was suspended by the NCHSAA because of the coronavirus outbreak. "Others see the example he sets in the way he goes about doing what he needs to do. He's gotten better every year."
Looking back on his career, Fernandez points to last season's 6-3 home win against West Forsyth as a key moment.
"That was one of our best performances as a team," he said. "Nobody tried to do more than what was necessary. Everybody did his job. West Forsyth is a big rival, so to beat them at home was outstanding."
Academically, Fernandez has fared well in his studies. And he's all set for college.
Fernandez, who has a 3.9 GPA, was accepted by two of the military service academies. He ended up choosing the Navy over the Air Force.
"The Naval Academy is a lot closer to home," he said. "During my visits, I felt a lot more comfortable in Annapolis (Navy) than I did in Colorado (Air Force)."
Fernandez's ambition since middle school is to become a military pilot. Last summer, he earned his pilot's license.
Ironically, baseball played a role in further piquing Fernandez's interest in flying airplanes. On a return flight from a baseball camp in Miami two summers ago, he met Capt. Nicholas Pierce, a commercial pilot.
"Capt. Pierce was the acting pilot for that flight," Fernandez said. "And since I was an unaccompanied minor, I got on the plane first and he showed me around the cockpit.
"He convinced my parents, who were against me taking flight training at the time, to take a few lessons. That's what sparked my aviation journey. I got my license three days after my 17th birthday."
Three questions for Fernandez
Q: What's the best book you've read?
Answer: "Rainbow Six" by Tom Clancy
Q: Who's had the most influence in your life?
Answer: Drs. Adolfo and Andrea Fernandez (parents); Capt. Nicholas Pierce (commercial pilot)
Q: What's your favorite food?