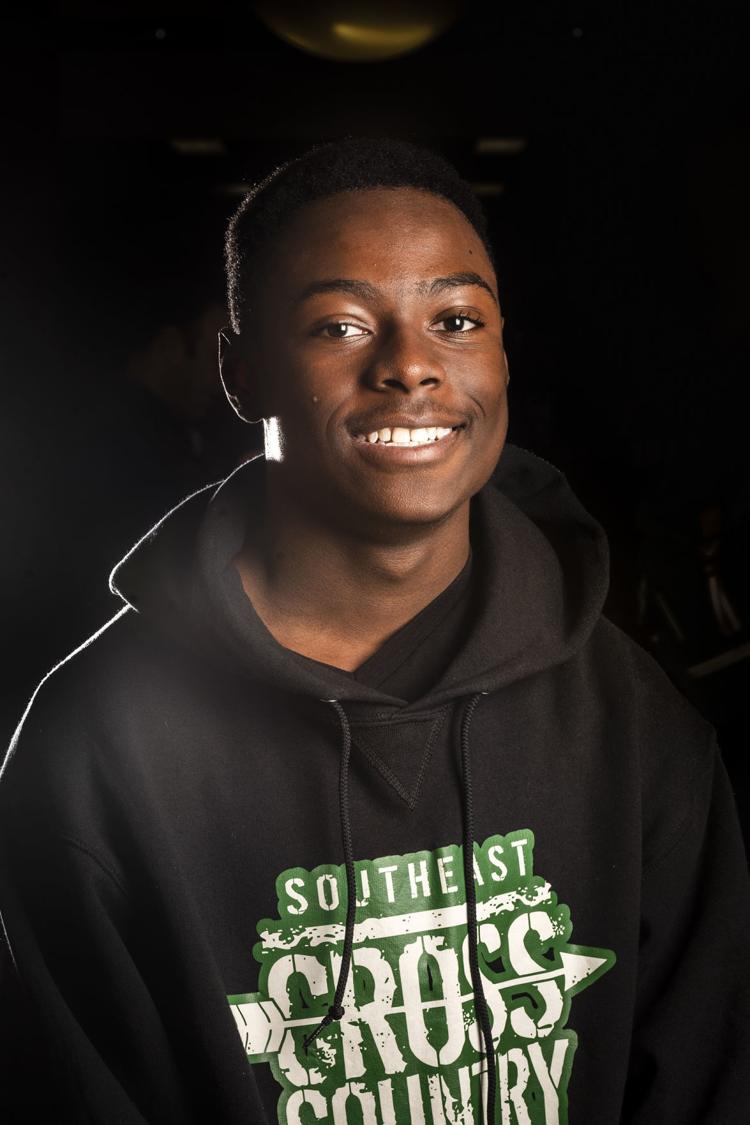 Xavier Fenner played in seven junior varsity football games last fall before being sidelined by a season-ending injury. But that didn't keep him from pursuing immediate options for his athletic career.
Fenner, a freshman running back at Glenn, suffered a concussion against rival East Forsyth. By the time he would've gone through the required recovery period for a concussion, the football season would have been over.
At that point, he didn't want to remain idle. So, he turned his attention to indoor track and now he's showing promise as a newcomer. In four indoor meets, he's established himself as one of the top freshman sprinters in Forsyth County.
"This season has been surprising," said Fenner, whose older brother Mekhi was the starting running back on Glenn's football team. "I didn't think that I'd be faster than some upperclassmen.
"I realize that I still have a long way to go. Right now, I'm just trying to work my way up. It's all about building up my speed and strength."
Fenner has no problems taking on a demanding training regimen. His willingness to do the work is the key reason why he was able to trim more than a full second off his previous best time in the 55-meter dash (from 8.3 seconds to 7.0 seconds).
"Xavier gladly accepts whatever you give him," Coach Kindra Ritzie-Worthy said. "He's had tremendous improvement since the start of the season.
"Whether it's the 55, the 800 or the mile, he gets it done with a smile and he never complains. Xavier is the type of athlete you want in your program."
Fenner understands that getting faster involves much more than having natural talent. Mastering the technical aspect of sprinting, he explained, make a huge difference.
"Getting better is not going to happen if I go out and do my own thing," he said. "The reasons I've improved so much is because I work on technique and listen to what my coaches tell me. And now, I'm learning how to compete against myself, so that I'm always pushing hard to go beyond my limits."
Fenner's talents go beyond the gridiron and the oval. He sings baritone in the school chorus, and he's a member of the theater group at school. This spring, he'll appear as a cast member in the musical "Footloose."
"It was about a year ago when I started singing," he recalled. "I sang 'Can You Stand the Rain' by Johnny Gill and realized that hey, I can do this. So, when it was time for me to go to Glenn, I joined the chorus."