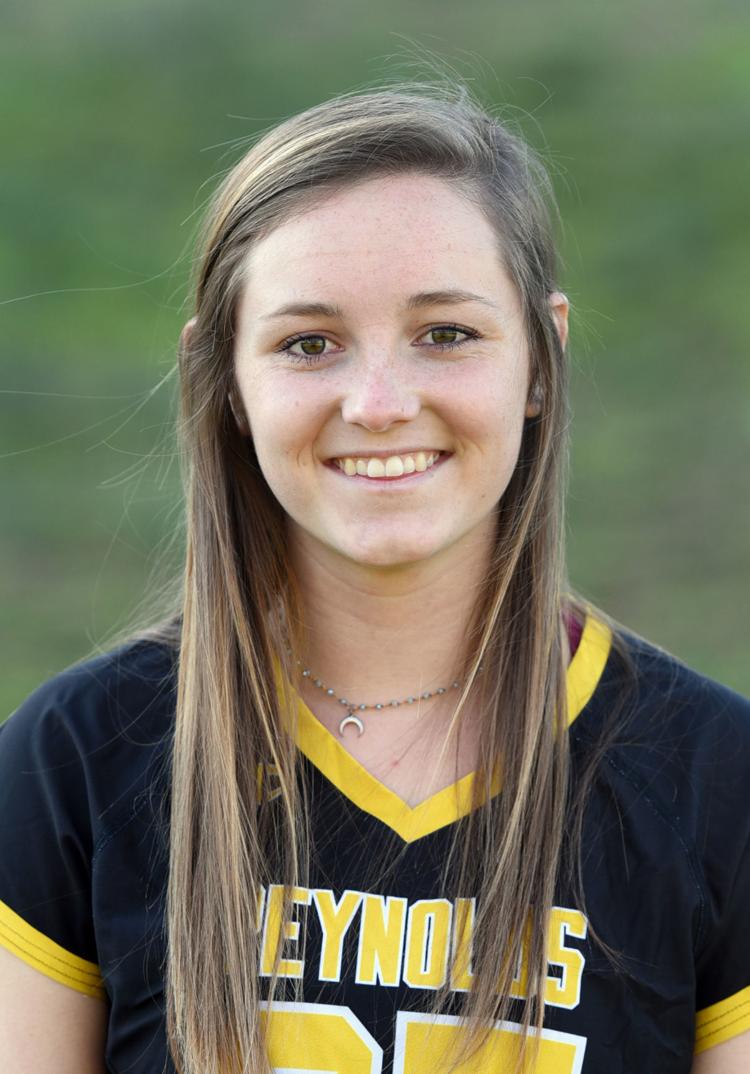 Learning that your high school career in a sport you love is most likely done before the season has hardly begun is a bitter pill to swallow. "I'm really frustrated and sad," said Winborne Broughton, a senior on the girls lacrosse team at Reynolds. "It really hasn't hit me yet. I have this hope we can still have the conference tournament and senior night."
Broughton has been playing lacrosse since the "third or fourth grade." She played her freshman year at Summit School and has played three years for the Demons.
"I played field hockey when I was pretty young," Broughton said. "I wasn't good at soccer. Lacrosse was another sport my friends were playing, and it was another stick sport."
Learning the sport and watching everything come together on the field has been extremely satisfying. "I like working on skill work in practice and in games, it just comes natural," she said. "I don't have to think about it. Having all that come together in a game is an adrenaline rush."
Her primary position is attack, but occasionally she plays midfield.
"Offense is my primary job," she said. " I run the offense and generate plays to score."
Broughton has had a prolific offensive career at Reynolds. "I've scored a lot of goals and I get a lot of assists," she said. "I'm in a position to pass a lot. Last year I was one of the four primary scorers."
She said scoring a goal is not always thrilling. "It depends on how close a game is," Broughton said. "If it's a really close game, scoring is both a relief and exciting at the same time."
Although Broughton doesn't like defense, she once resorted to playing goalkeeper in the sixth grade. "I wanted to play so I played goalie one half," she said, laughing. "It was scary and painful."
Broughton said the perception of no contact in girls lacrosse is misleading. "Contact in boys lacrosse is completely different," she said. "Girls is more body-body contact. Once you get to the high school level on varsity, the defenders are much bigger and stronger than people realize."
The Demons had played only three games before the season was suspended. "I was actually curious to see how we would do," Broughton said. "We have a young team this year. I think we could have done really well if we meshed."
One memory that can't be taken away is the Demons' trip to the final four in the state tournament her sophomore year. "It was the first time any team from Forsyth County had done that."