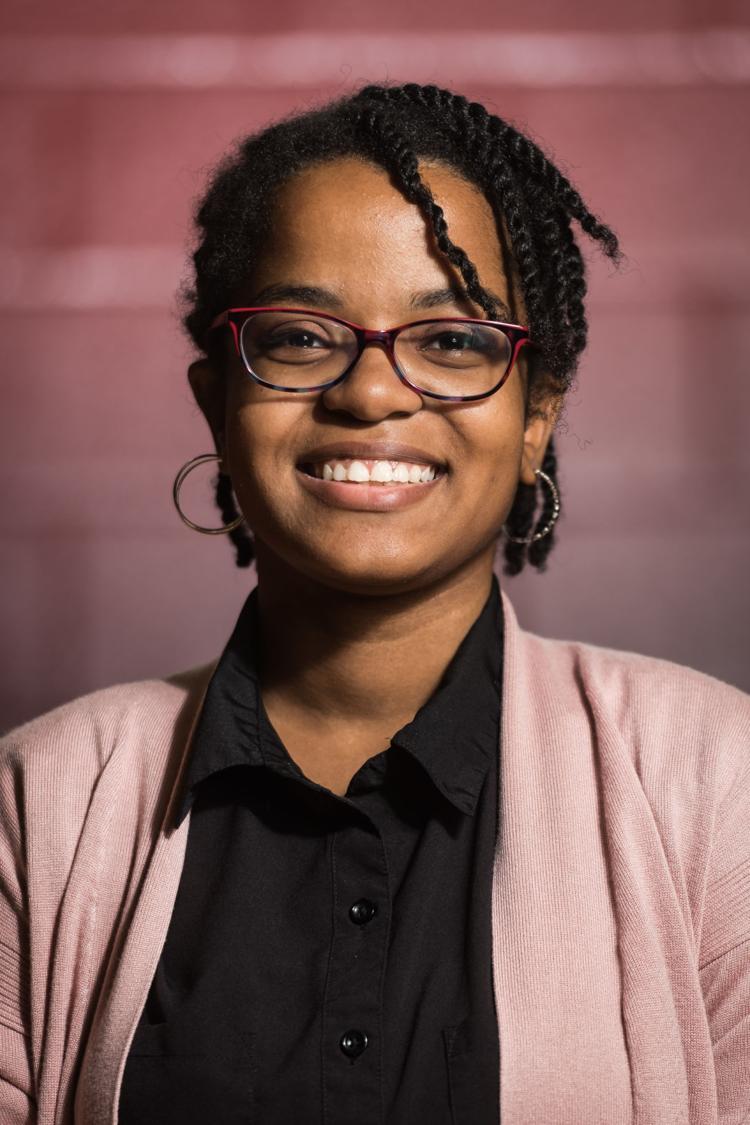 The urging of a couple of friends is what lead Vivian James to join the Atkins swim team last year. There is nothing the Camels' senior regrets about that decision.
"It has been the best experience, and meets are really, really fun," James said. "You get to make a family. I love waking up and practicing in the mornings. I feel awake for the whole day."
Getting tired towards the end of the day is never a problem. "Practice ends at 7:30 a.m. and I have to be at the Career Center at 8 a.m.," James said. "I'm not really tired. I save enough energy for throughout the day."
Last year, James only competed in the 50 free. She has added the 200 free relay and "occasionally" the 100 free this year. She'll usually swim the second or third leg on the relay.
"There's nothing like swimming the anchor, which is completely stressful," James said, laughing. "I swam the anchor once. I didn't like it."
She's reduced her 50 free time by an impressive 15 seconds since last year. "I've improved a lot since last year," said James. "There's still room to go."
James said she didn't know what to expect when she went out for the team. "I thought maybe it was like a track meet in the water," she described. "I didn't know what to expect.
"It was awesome. I never knew how much I would like swimming a couple of months each year, to get to hop into a pool and hang out with friends. It's a time to destress. It's great."
The Atkins girls team is undefeated at this point in the season for the first time in school history. "It's one of our best seasons ever," James said. "Last year wasn't the best season. This year a lot of us are seniors. We have the experience and know what kind of drills to put in."
She said flip turns are her biggest strength but diving off the starting blocks is a work in progress. "Even though it doesn't look that high from the blocks it's still kind of scary looking down," James said. "I had a lot of belly flops last year.
"At first it was difficult to understand the whole concept of flip turns but once I understood, I got the hang of it. Plus, I only have to do one or two in a meet."
James gives high praise to Coach Andrea Derflinger. "She has made a huge difference," James said. "She has been really helpful in practice and the process of getting better."