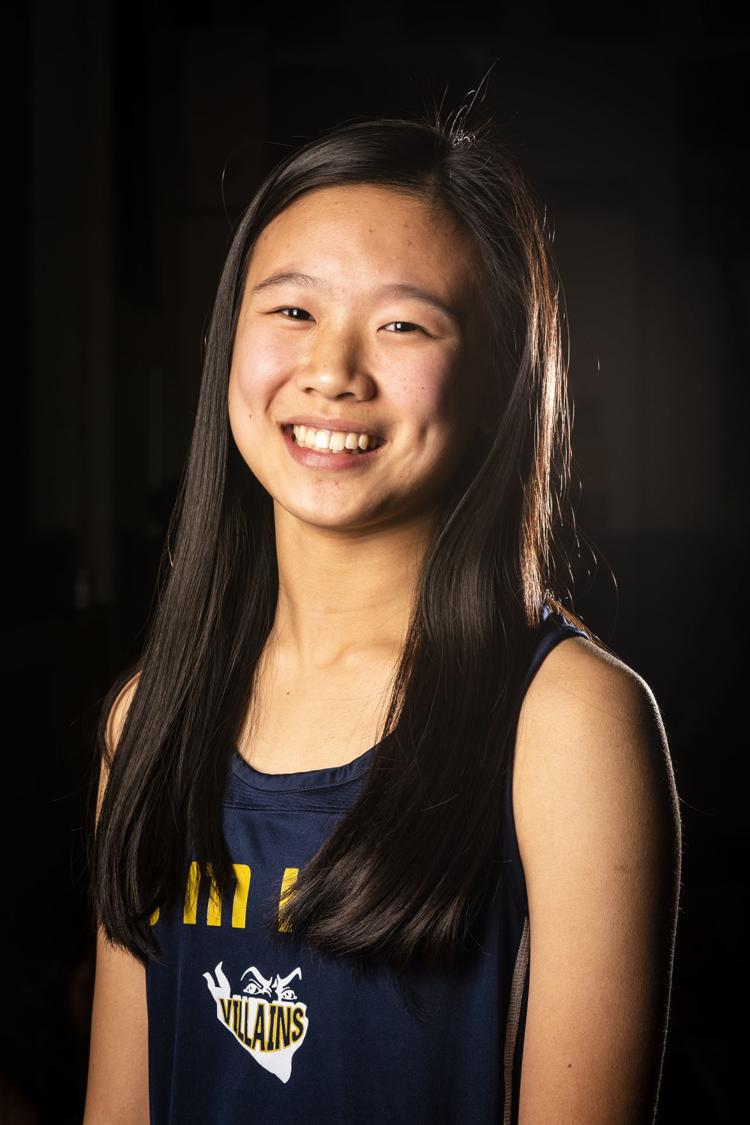 Running track became appealing to Skye Wong when she was in middle school at Our Lady of Mercy.
It certainly helped her adjust to a new country after her family moved to the United States from Surrey, England, in August 2016, when she was 12 years old.
She still hasn't gotten the nerve to try that southern staple of sweet tea, however.
"I don't really like any kind of tea, though," she said with a laugh. "I didn't even drink it in England.
Wong, a freshman at Bishop McGuinness, was running the sprints—the 100 and 200 and some relays — during the outdoor track season before all sports across the state were put on hiatus until at least April 6.
She ran the 55, 300 and 4x200 relay during the indoor season for the Villains.
"Running definitely helped me adjust to my new surroundings when we moved here because of my dad's job," Wong said. "We also had some family here, so that made things a lot easier. Some of my friends at my middle school talked me into giving track a try. I wasn't very interested in participating in any sport when I got here. I didn't really play them back home, either."
Wong gave track and field a try in sixth grade.
"I was surprised I enjoyed it as much as I did," Wong said. "I ended up giving basketball a try in seventh grade but soon realized that really wasn't for me and that I needed to stick to track. Track is fun for me because it's fast. That makes it more exciting. That's why I like to run the shorter races."
Wong, who is also on the school yearbook staff, plans to stick to track—when and if it continues this spring and for the next three years of high school
"It's definitely something I will continue to do," she said. "I want to keep seeing my times improve and qualify for the state meet.
Three questions for Wong
Q: Where would you go on your dream vacation?
Q: What's the best book you've read?
Answer: "The Good Earth" by Pearl S. Buck
Q: If you could have one superpower, what would it be?