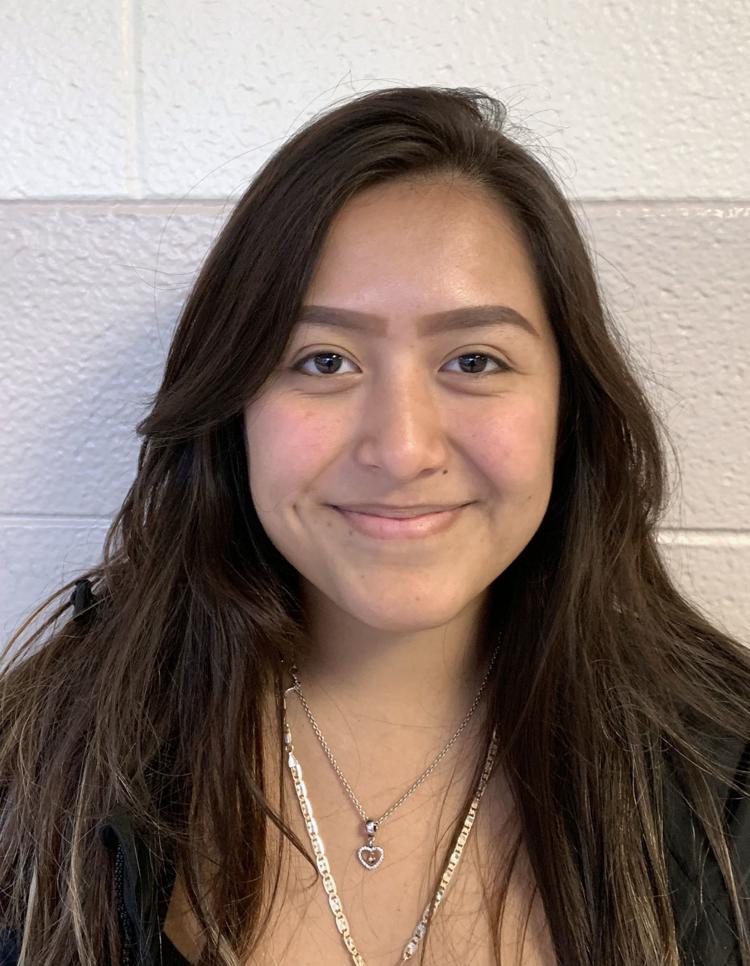 Sindy Santana-Lucas has wanted to play sports since middle school, however a lack of insurance prevented it. "My life has been complicated and it's been hard to play," the North Forsyth senior said. "My mom (Yanet) was afraid I would get hurt, and we couldn't afford to pay for it."
Santana-Lucas said she had wanted to play soccer, but swimming ended up being her sport.
Her dream came to fruition this year thanks to a job. "I basically paid for everything, my physical, school insurance and equipment for swimming," she proudly said. "I mostly liked swimming in general."
She had no competitive experience before joining the Vikings team. She quickly learned that Coach Robert Jaffe's practices were tough. "Jaffe pushed me to the limits," Santana-Lucas said. "I had to force myself to do things right. I had to pay attention more.
The main thing was to push myself to the limits and not get stressed out. I decided not to whine if Jaffe gives us 200s (distances). I just stay focused. I just do it and get it over with."
Her progress was quick in all but one area. "By the second week I started to breathe right," Santana-Lucas said. "By the first meet I started doing flip turns and back strokes."
Entry dives off the blocks proved difficult. "Diving into the water without belly-flopping was terrifying," Santana-Lucas said. "I had a fear of going into the water wrong. I did it wrong once and it was terrifying. I was afraid to do it again."
She decided to enter from the pool deck at the first meet but hasn't given up on the block entries. "I pushed myself that it's not that hard," Santana-Lucas said. "If I can do it once, I can do it again."
Mastering flip turns proved to be much easier. "I could already do it, but I wasn't an expert at it," she said. "I still need a little more practice on them."
Santana-Lucas almost didn't swim in her first meet. "I started getting really bad cramps," she recalled. "I was going to tell Jaffe I couldn't do it, but I was taught to never give up."
She swam the 50 and 100 freestyle. "I was proud of myself because I thought I would be the last one," Santana-Lucas said. "I thought I would get a cramp in the middle of swimming and start drowning.
"I thought everybody would go past me and everyone would be standing around a long time waiting for me to finish. It was not like that."