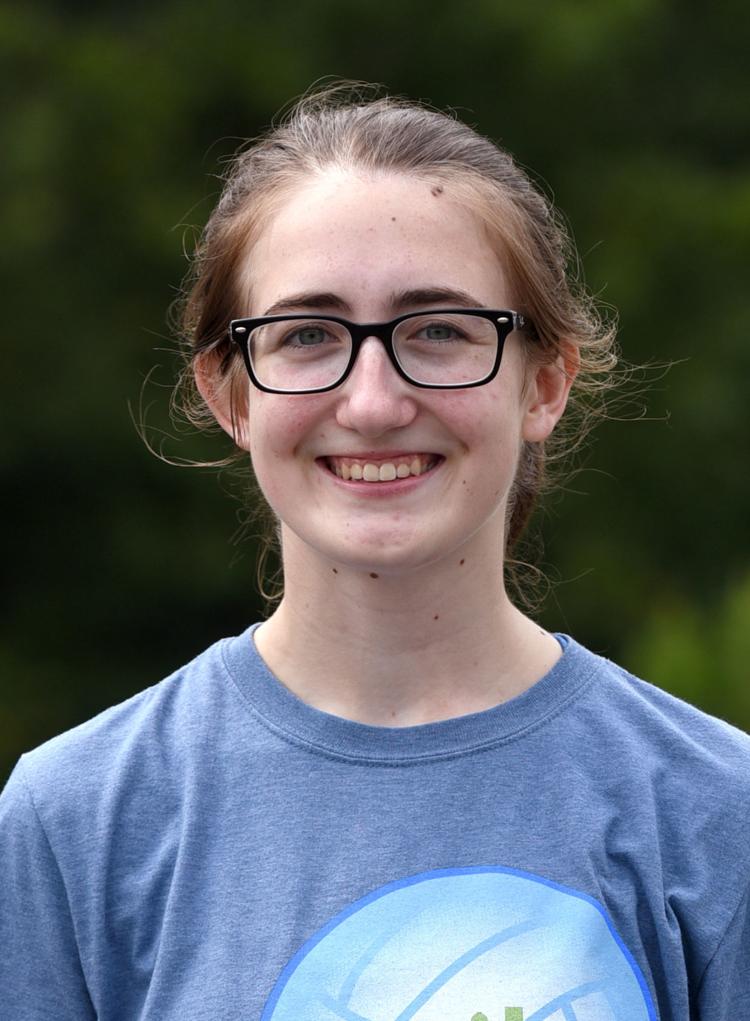 Sarah McLamb is proud of the progress the Atkins volleyball program has made in the past four years. She is one of seven seniors on this year's team that have set the standard for the program.
"We've come a long way," McLamb said. "We have seven seniors that have played all four years. It's been really nice to play with them. Our team really wants to make it to states."
McLamb participated in taekwondo for eight years before switching to volleyball. She played in a YMCA league for one year and then joined the Piedmont Volleyball Club five years ago.
McLamb has been the setter on every team on which she has played.
"I like the decision of setting the ball," she said. "There are five different parts on the court. I like to be in the middle."
She admits passing the ball is a weakness, and that's why she chose setter.
"In passing, you have to be on your toes," McLamb said. "I am not the best at passing. You have to see where the ball is going, and I'm not that fast to the ball."
McLamb takes pride in her serving.
"I have a jump serve," she said. "I try to place the ball between two people on the back row. It's pretty powerful, I guess."
She led the Camels in aces last season and finished in the top three in the conference.
"I'm just happy to get the point," McLamb said. "It's fun to see the other team mess up. When it happens, I think I did something good."
Getting nervous before a match or frustrated during a match are seldom a problem.
"I don't get nervous except only for the Pink Out match (for Breast Cancer Awareness)," McLamb said. "There are more people and a lot of enthusiasm.
"I don't get frustrated, either. When some people mess up, they get down on themselves. I brush it off and go to the next play. I'm usually a positive person. I'm always smiling and happy."
McLamb said there's one thing she would like to see changed in high school volleyball.
"If I had the power, I would change it from best out of five to best out of three," she said. "It's so exhausting to be out on the court for five sets. Once you start moving around, it gets really hot. It's almost unbearable."
Wearing an Atkins uniform for the final time this season is something McLamb is dreading.
"It's going to be so sad," she said. "It's going to be a great game, but I don't think it's sunk into my brain that I'm not going to play again."