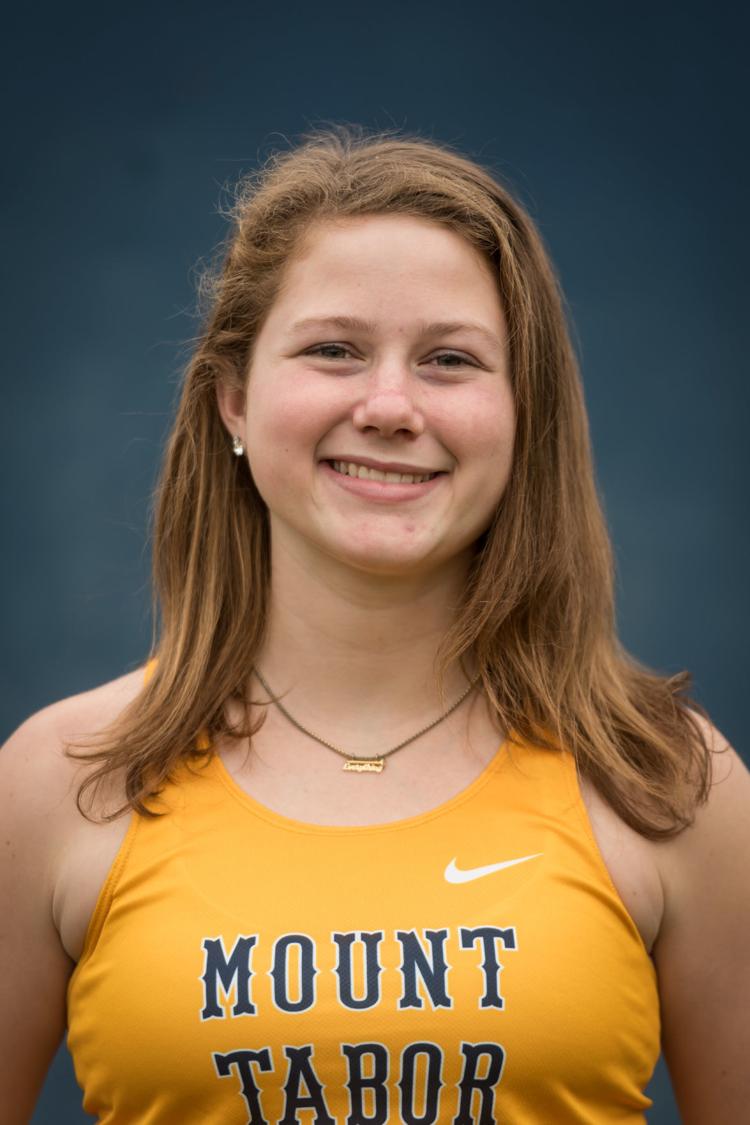 Sara Pace is pulling double duty for Mount Tabor this spring on the softball field and on the track. It's the second straight year she has accomplished this after also running cross country and indoor track.
Pace, a senior, is driven. She runs the distance events for the Spartans (4x800, 1600, and 3200) and is the pitcher for the softball team.
She is also in National Honor Society, National Math Honor Society, National English Honor Society, is president of the school's National Latin Honor Society and Latin Club and is also in Key Club and Crosby Scholars. She has been accepted to N.C. State and is awaiting word from her top two choices, Washington University in Saint Louis and Washington and Lee in Lexington, Virginia.
Having all these opportunities to excel and succeed again weren't foregone conclusions.
As a member of the cross-country team in the fall of her sophomore year, Pace was diagnosed with anorexia. She spent several months in a treatment center before getting back to Mount Tabor in early April of 2018.
"When I started running in ninth grade, it always felt like freedom to me," Pace said. "You push your body to the limits and there really isn't a feeling quite like that. There's a reason they call it a runner's high. That's what I missed the most when I was away."
Pace said that after her freshman year of running cross country, she was the alternate in meets. She wanted to be faster. She also thought that she had a chance to be the pitcher for the softball team her sophomore year.
"I worked out like crazy, for running and for softball," she said. "My brother, Charles, ran here and he was really fast. A lot of the sports I play I picked up after he did. I was never competing with him, but I wanted to catch him. And my sophomore year, I did everything right, but I didn't support myself like I needed to. I went from 120 pounds to about 85. Even when I tried to gain the weight back, I couldn't, because my body was hypermetabolic."
Pace resumed running after lengthy discussion with her parents and her therapist, who ran marathons.
"I took it really easy at first," she said. "But after that first run, we went for about 45 minutes, it felt great. I was so sore. And I was so happy my body could feel those things again. I eventually got back to where I wanted to be, but it was an interesting journey. I'm still very competitive, but I'm more aware of how my body reacts now."