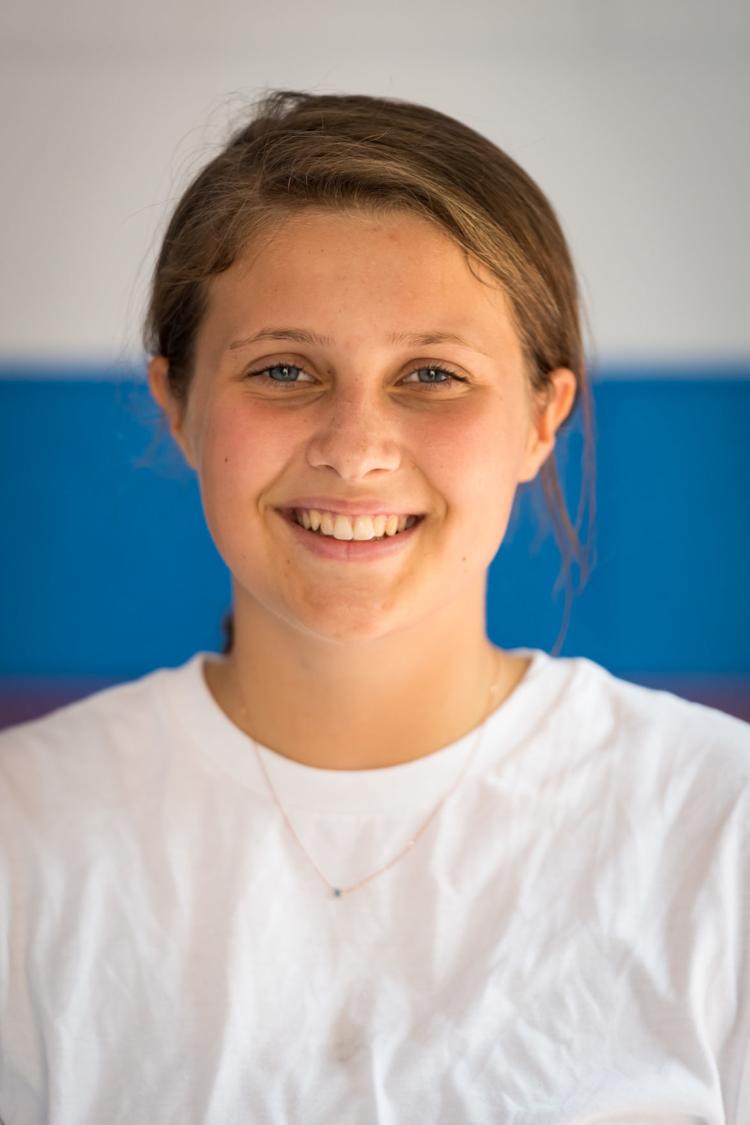 Rennie Parker had a big adjustment to make at Salem Academy this year. Her basketball coach, Jason Kremidas, started to split her time on the court between her natural position, shooting guard, and point guard, knowing that the Sabers' point guard is a senior and Parker will have to handle those duties next season.
Of course, that was nothing like the adjustment she made 18 months ago. A 15-year-old sophomore, Parker made the 360-mile drive from her home in the village of Hatteras on North Carolina's Outer Banks to enroll as a boarding student at Salem.
"It was a big culture shock," Parker admitted. "It's so unusual to be able to drive 15 minutes to a Wal-Mart, and the geography is so different. People go hiking here all the time."
At home in Hatteras, with a high spot on the island being the top of a sand dune, it's 45 minutes to the nearest chain grocery store, and after a hurricane flooded the family home several years ago, they lived with a grandparent for six months.
"A girl from home, Libby Tawes, she went to school here," Parker said. "I found out about and decided I had to check it out."
Parker, who plays the violin, loves to read and works in a seafood restaurant in Hatteras during the summer, started playing basketball as a young girl in a recreation league, coached by her father.
"I was pulled into it, but I ended up really liking it," she said. "I like that it's very physical, aggressive, intense. I play volleyball, and it's a polar opposite to basketball."
Kremidas said he won't have any problem putting Parker at point guard on a full-time basis next season.
"She's comfortable playing on or off the ball, either initiating the offense or being the first or second pass," Kremidas said.
Parker, 5-foot-6, hasn't had trouble with the transition back and forth between the guard positions.
"They're so intertwined," she said, "because the wing (guard) can take the ball up, too. I really like the transition to point guard — a lot more than I thought I would."
Three questions for Parker
Q: Where would you go on your dream vacation?
Q: Who's the athlete you admire the most?
Q: What's on your bucket list?