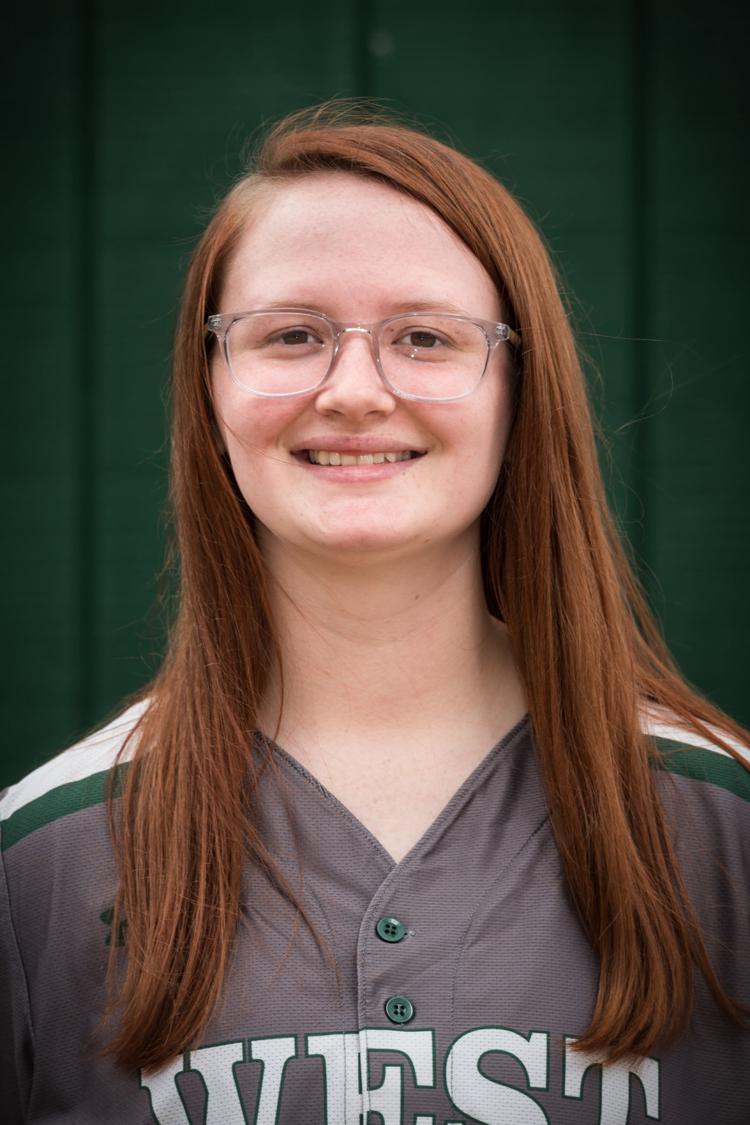 Reagan Wall wanted to be a tennis player. Her father, Brian, signed her up for softball at Southwest Forsyth Little League.
Obviously, father knows best.
Wall, an 18-year-old senior, is now a first baseman in her fourth year in West Forsyth's softball program. She played on the junior varsity team her freshman and sophomore years and joined the varsity as a junior. Kevin Baity, the Titans' coach, made her a co-captain entering her senior season — which has been interrupted by the coronavirus scare.
"I started softball when I was about nine," Wall said. "I wasn't very good at first, and it was boring. When I started to get better at it, it got fun."
Wall pitched some when she was younger but it has been a while since she has played anything other than first base.
"Reagan has such a great attitude and work ethic," Baity said. "She never complains, always smiles, and when you tell her to do something, she does it. If she makes a mistake, she makes up for it. She's happy to do anything we want. She is a very good bunter and has a good glove."
Wall said she's a good bunter because she practices it a lot. The most-important things a hitter learning to bunt should do are spend some time at it, take a proper stance, hold the bat correctly, and, perhaps most important, "make sure you're bunting a strike."
The thing Wall loves most about playing softball — her only competitive sport at West — is "the bonds I've made with my teammates," she said. "Everybody can pick each other up when they're down. And on the bus back from away games, those rides are really fun."
Wall loves to read, mostly "fiction that has a lot of action," but it's obvious that she watches a little bit of television. It was a television show that spawned the idea for a career she'd love: forensic psychology.
"They do the good stuff, profiling criminals, without getting shot at," she said. "You learn why bad people think the way they do. It's a little bit of psychology, a little bit of criminology."
Three questions for Wall
Q: Who's the athlete you admire the most?
Answer: Lauren Chamberlain
Q: Where would you go on your dream vacation?
Q: What's your favorite sports movie?