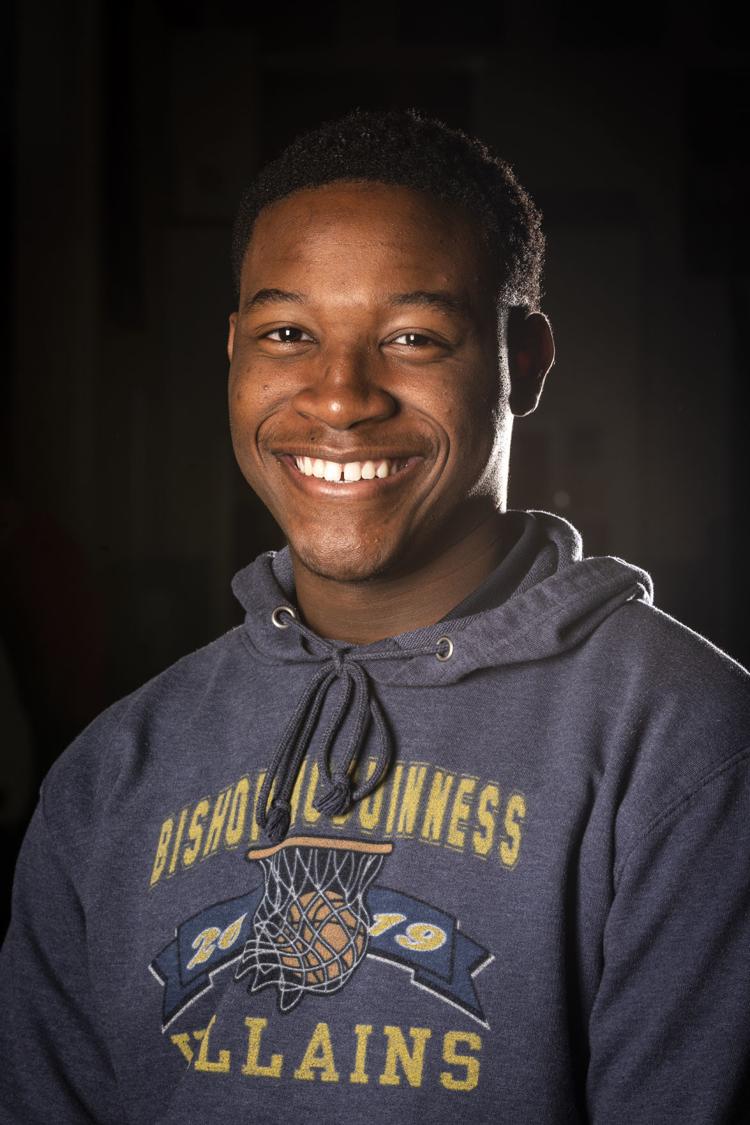 Nathan Fuller stepped right into the starting point guard role at Bishop McGuinness this season.
Fuller, a junior, transferred to McGuinness after spending his sophomore year at Glenn as a backup. As a freshman, he played at Triad Baptist.
Fuller said his new teammates took to him quickly, so the transition to a new school and a new team wasn't quite as challenging as it could have been.
He was also joining a team that won the NCHSAA 1-A state championship last season, a fact that also wasn't lost on him.
"Yeah, I knew what I was getting myself into," Fuller said. "I felt like I needed to be at a school that challenged me a little bit more. It was a little daunting at first, but once I got to know everyone, I became a lot more comfortable."
Fuller started working out with his new team last summer and became familiar with his new teammates.
As a point guard, he knew he needed to learn the new offensive and defensive system quickly so he could lead appropriately on the court.
"I was a little more reserved at first with my communication because I was still in the learning process," Fuller said. "As a point guard, it's my job to make sure everyone is involved and doing their job. It's my job to control the tempo of the game and to get everyone involved. I'm happy with the transition so far."
McGuinness has won 11 of is first 14 games and is averaging 67 points per game, which is tops among teams in the Northwest 1-A Conference.
"The competition has been about the same here as it was when I was at Glenn," Fuller said. "The adjustment is more on my role as a starter now versus coming off the bench last season."
Fuller hopes to play professionally one day. He gave up soccer when he was a freshman so he could devote all his attention to the hardwood.
"I feel like I need to keep working on my shooting," said Fuller, who is also in Fellowship of Christian Athletes. "I feel like I'm in the right place for me."
Three questions for Fuller
Q: What's the best book you've read?
Answer: "The Good Earth" by Pearl S. Buck
Q: What three people, living or dead, would you invite to dinner?
Answer: Lebron James, Kevin Hart, Kyrie Irving
Q: If you could have one superpower, what would it be?