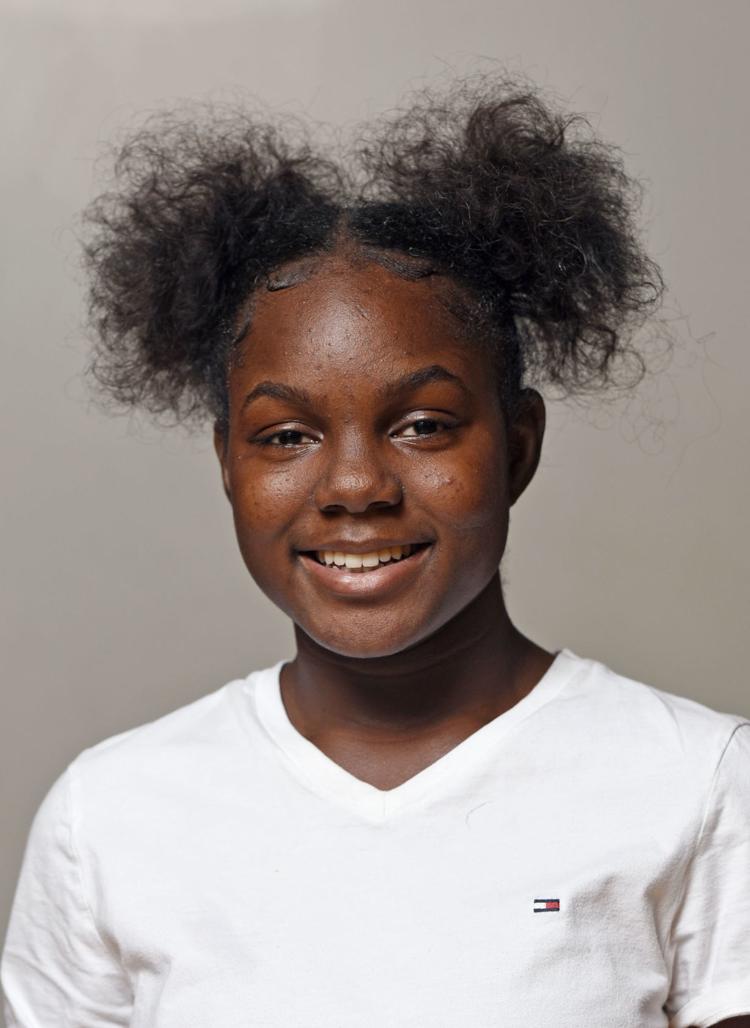 Mijae Pettigrew can thank cheerleading for her career in track. "When I was little I used to cheer," said Pettigrew, a freshman at Winston-Salem Prep. "Our coach would make us run laps if we got the cheer wrong. I was always first."
Her sister also played a role. "My sister said I was good at it," recalled Pettigrew. "I decided I wanted to run. It was natural and I was good at it."
Pettigrew started running in the sixth grade at Quality Education Academy. She ran at Prep in the seventh grade, and at Winston-Salem Christian School in the eighth grade.
Her favorite is running sprints. "Sprints give me a peace of mind," Pettigrew said. "It takes my mind off everything and gives me such a rush when I'm out there."
Pettigrew said she feels as if she's the only one on the track when running sprints. "When I'm out there I feel like no one else is around me," she said. "It pushes me to win. Even if I don't get first place, I know that one day I'm going to get first."
Pettigrew likes the 300 in indoor track. Running 500s in practice is the best preparation for the 300. "When I do 500s it pushes me for the 300," she said. "I know how to pick up the pace every 100.
"I have to map out meters and certain marks in my mind where I want to pick up the pace. Then I have to know where I make sure to go full pace."
Her indoor events also include the 55, 4x200 relay and long jump. "I'm close to qualifying for states in the 300," she said. "I need two seconds shaved off."
Adjusting to running in high school wasn't a problem for Pettigrew. "I knew it would be hard work because I had practiced with high school," she said. "I knew you could not be doing it halfway.
"Being a freshman, I want to be as good as the older girls. People tell me I'm the best on the team."
Perhaps the hardest part of running in high school has been learning how to start off the blocks. "In middle school we didn't have block starts," she said. "It messes with my 55."
Long jumping is fun except for landing in the sand. "I like the running part of long jump," Pettigrew said, laughing. "I don't like the sand. I land on my feet instead of my toes because I don't want sand all over me. You're supposed to land in the pit, but I don't."