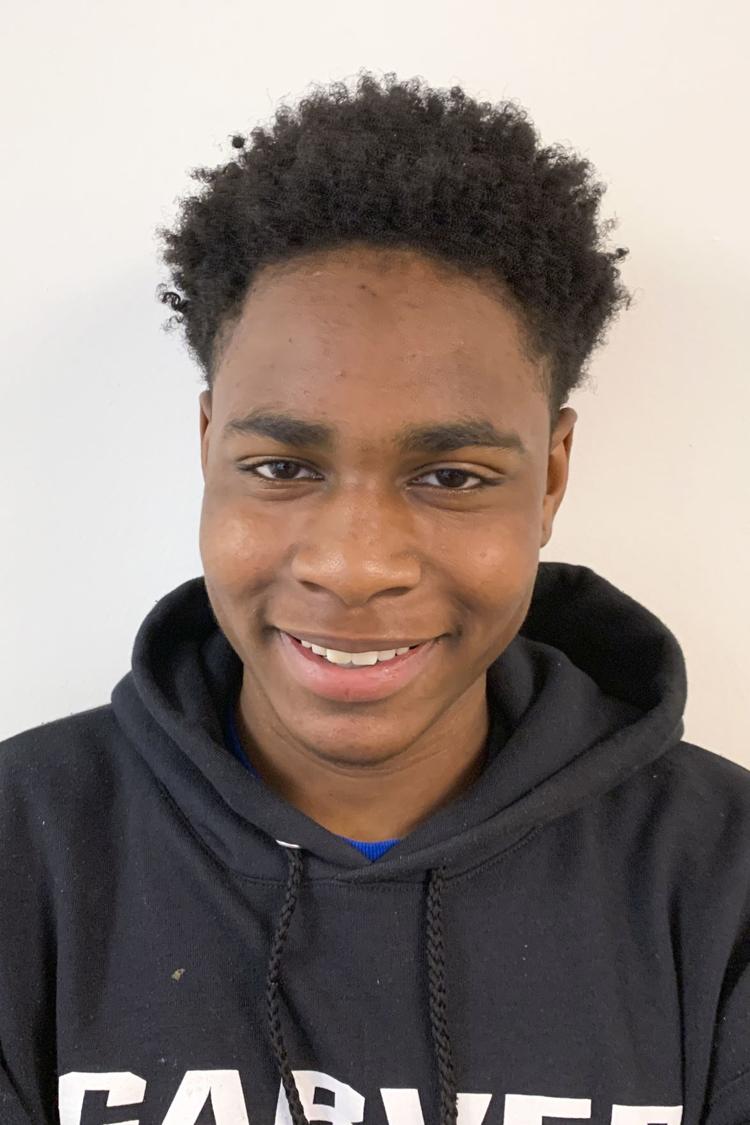 Michael Bonaparte said he played just about every sport growing up. "I liked to do every sport, football, basketball, tennis, as a child," said Bonaparte, a freshman at Carver. He gave baseball a try two years ago.
"I tried it and I liked it," Bonaparte said. "I played two years in the Walkertown Little League. I was faster and stronger than people. I then wanted to play in high school."
Bonaparte has played multiple positions. "I played shortstop, second base, third base, center field, and I have pitched," he said. "Center field is probably my favorite.
"I like the responsibility of playing center field. You're in the middle of the field so you can see which direction it's going."
He pitched in two games before the season was suspended because of the COVID-19 pandemic. "I pitched the whole game against Forbush and half a game against Parkland," Bonaparte said. "I can throw pretty fast. My favorite pitch is the top left corner."
Bonaparte said he struck out two batters this season, but there's one pitch he would like to have back. "I was throwing pretty good in the Forbush game, but I accidentally threw one down the middle," he said. "He crushed it."
He admitted his batting needs some work. "I've got one base hit, but it can use some work," Bonaparte said.
Bonaparte recalled the best hit in his young career. "I was playing for Walkertown (Little League) and it was a very important hit," he said. "Bases were loaded and there was one ball and one strike. It was a pitch to the top left corner, and I crushed it to the back of the fence.
"I got everybody home. It was a grand slam inside the park."
Bonaparte, who also plays football and basketball, said baseball is fun. "I like being active," he said. "Baseball keeps me on my toes.
"You have to have awareness to play it. You have to pay attention to where the ball goes at all times. You have to understand where the ball goes on the ground or if it's gonna be a pop up and where to be at."
The only thing he doesn't like is looking into the sun. "The sun is in your eyes," he said. "You can't really see where the ball goes."
Bonaparte said he rarely gets frustrated. "If other people mess up it motivates me to help them out," he said. "I tell them not to throw the ball too low or too high so they can make a perfect play."