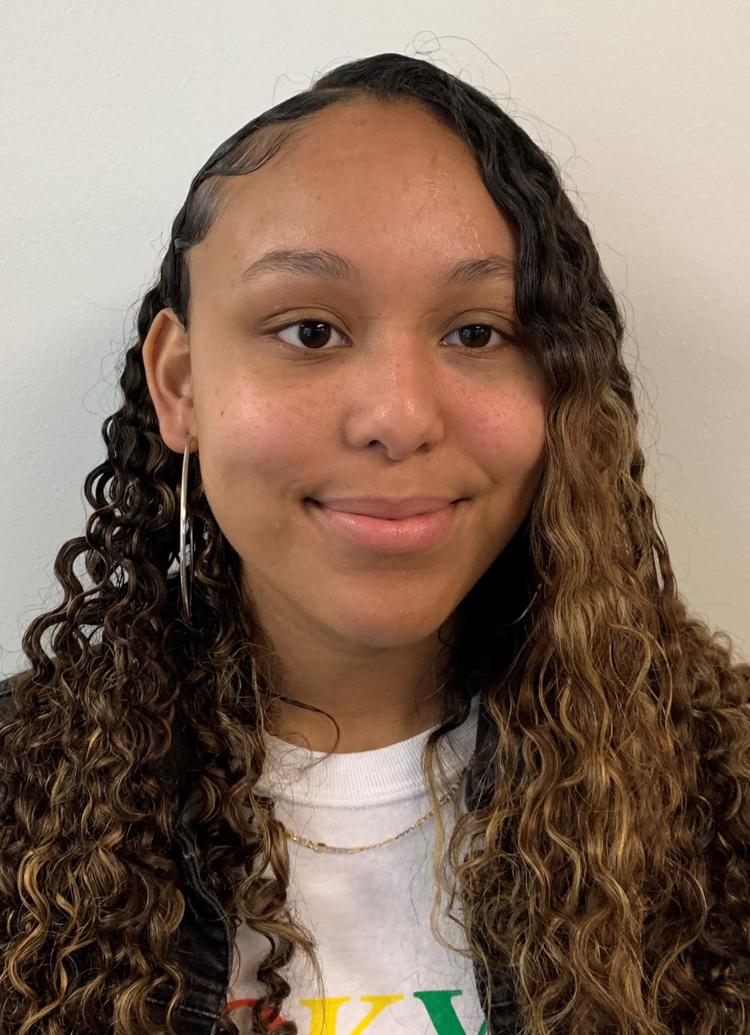 Hanging out with friends inspired Melanie Noyola to join the Carver soccer team. "I played with all of my friends," said Noyola, a senior. "It was a way for all of us to hang out together in and out of school. Playing with all of my friends is really fun."
Noyola started playing at East Forsyth Middle School. She has played at Carver since her sophomore year. "We didn't have a team my freshman year," she said. "It was disappointing."
She was a striker in middle school but moved to defender at Carver. It wasn't an easy transition. "When I first started to play, I didn't want to be here," Noyola said. "I got mad."
Settling into the position has changed her attitude. "I've improved a lot," she said. "It gives you a whole view of the field. You have to stay on your toes always.
"You turn around and a person has the ball and then you turn around again and a person is running right towards you."
Defenders seldom score and Noyola was thrilled when her first opportunity came against Walkertown her sophomore year. She scored again this season on a penalty kick against Surry Central.
"Both times there was a little bit of doubt that I couldn't do it," Noyola confessed. "When I scored, I said I really just actually did it. I got really excited and really happy.
"I was so nervous on the penalty kick I was shaking. If I don't make this these girls are going to kill me."
Playing soccer is a combination of excitement and fear according to Noyola. "Sometimes I'm so excited when the team is making a goal," she said. "Sometimes it's fear when they're (the opponent) close to the goal. It's always a mix."
Noyola said her cousins have been a big influence. "My cousins always played, and I tagged along with them," she said. "I would play with them in the park."
She began preparation for this season last October. "It was not really hard-core," she said. "I would play with the ball and run a few laps. I worked on my ball skills."
Noyola is a team captain. "I have to be able to calm the girls and get them motivated," she said. "I'm passing down my skills to them. Sometimes they don't really know how to handle it.
"When they don't listen, it gets my temper up. When I yell, they say, 'O.K., she's serious.'"