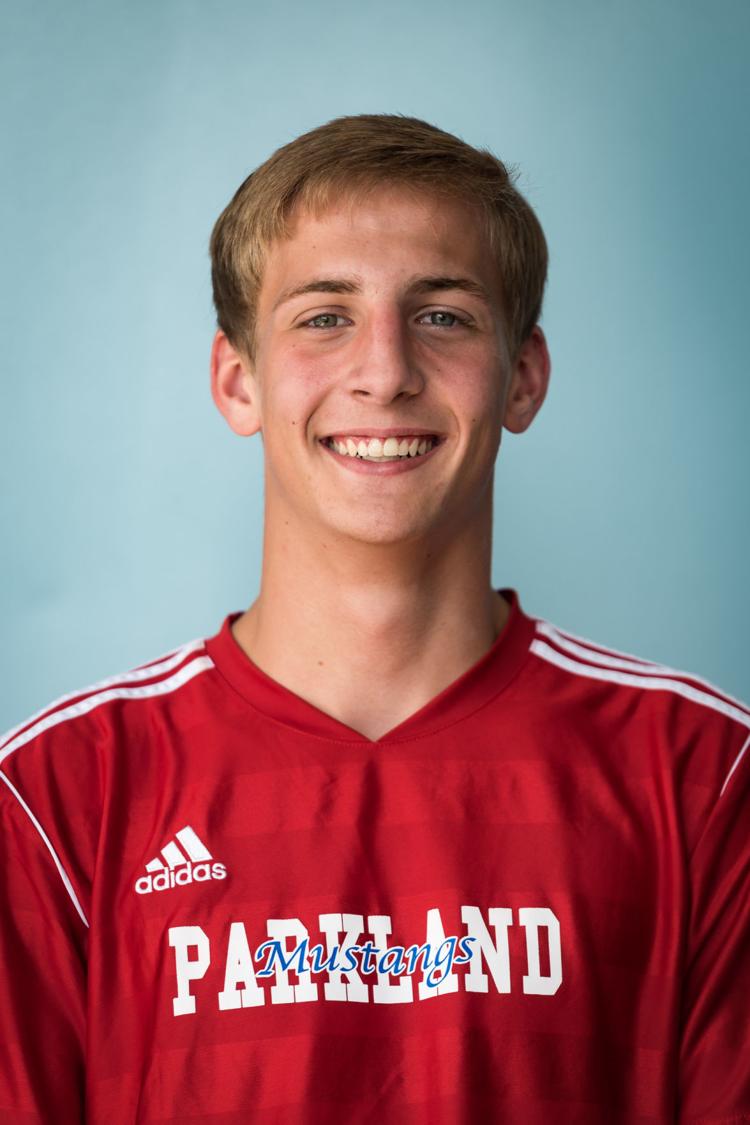 Luke Guldberg's debut as a high school soccer at Parkland player was special and memorable.
The 6-foot-4 senior came off the bench to lead the Mustangs to a 2-1 road victory over East Forsyth in the season opener three weeks ago.
Guldberg, a striker, scored on a breakaway goal to tie the game in the first half. Midway through the second half, he had an assist on a pass to Christian Little who delivered the game-winning goal.
"After the game, all of my teammates were calling me 'the man,'" Guldberg said. "But all I could think about was all the mistakes I made. That's what makes me want to keep on working so I can keep on improving."
At the start of the preseason, Parkland had plenty of roster slots to fill. The Mustangs lost 14 seniors from last year's team that advanced to the Class 3-A state playoffs and finished as runners-up in the Piedmont Triad 3-A.
It didn't take long for the varsity newcomer to emerge as a factor.
"It's a pity that Luke started so late (with competitive soccer)," Coach Noel Robinson of Parkland said. "With more time, I could have really helped in his development. What stands out most is that he's coachable and doesn't run away from challenges.
"Although this is his first year of varsity soccer, he's already proven himself to be a definite threat when he's on the field. Luke is not flashy or flamboyant. He makes the simple pass and he's a team player."
The fact that Guldberg is even playing high school soccer is surprising. Before this season, he played in an adult indoor recreational soccer league and competed as a club wrestler with K-Vegas Elite in Kernersville.
Guldberg was an accomplished wrestler in the 182-pound weight class. Two years ago, he was the N.C. Wrestling Association for Youth state champion in the Rookie Division. Last year, he won the N.C. Wrestling Association state title.
Originally, Guldberg's plan was to join Parkland's wrestling team as a junior. The plan changed after he suffered a hyperextended left arm and torn ulnar-collateral ligament two weeks before the Mustangs had tryouts. He was in a full-arm cast for six weeks and had to go through extensive physical therapy after that.
Missing so much time away from the mat caused Guldberg to stop wrestling entirely.
"My background as a successful rookie wrestler helps a ton with playing (high school) soccer," said Guldberg, who attends the Early College of Forsyth. "I gained a lot of muscle while I wrestled, and it made me mentally stronger. In the process, I developed a good work ethic."