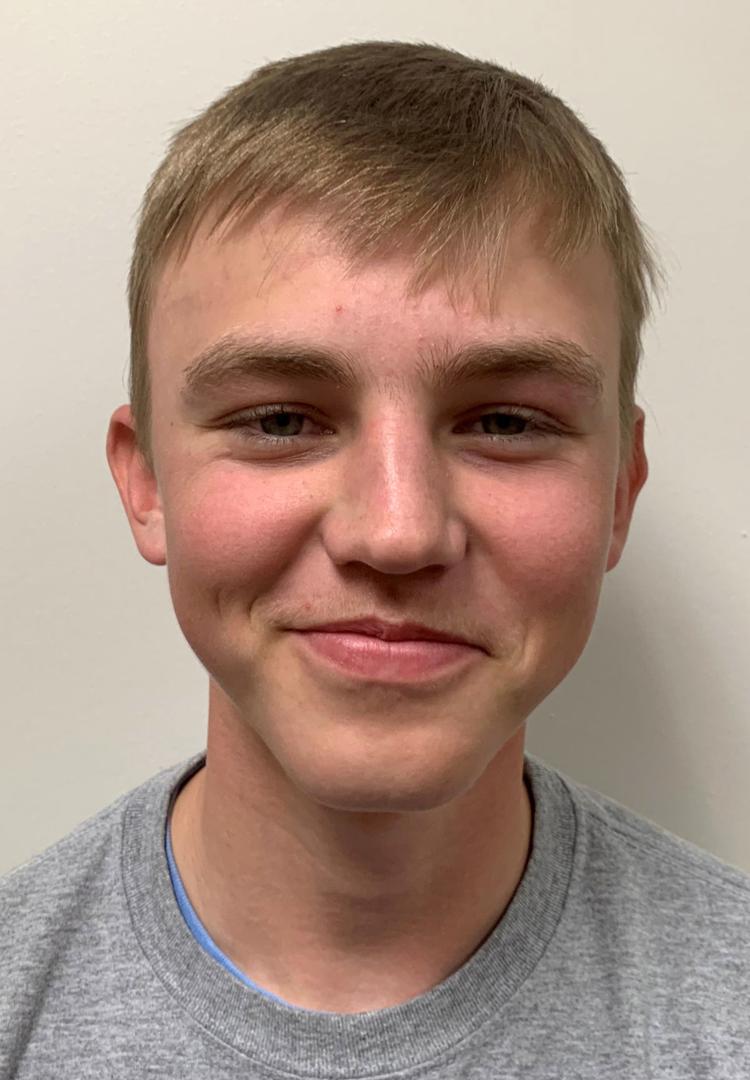 Kieren Smith doesn't hesitate to name the major thing he has learned from playing golf at East Forsyth team. "Patience," said Smith, a senior. "I used to have none. Controlling my temper overall is the biggest thing."
Containing his temper also meant never throwing a club. "I have never thrown a club," said Smith, laughing. "My dad said I can start throwing clubs when I pay for them."
Smith's decision to take golf seriously came during his freshman year. He has been the Eagles' top golfer since his sophomore year. "I used to play about three times a year with my dad," he said. "I really decided to take it seriously my freshman year."
He has a philosophical outlook on the sport. "Golf is a lot like life," Smith said. "You might have a bad shot and get a good break, or you might have a good shot and get a bad break."
Pine Knolls in Kernersville is Smith's favorite course. "It's the course I grew up on," he said. "I learned to play out there with my dad. I practice out there a couple of hours every day. It's where all of my memories have been made with my friends."
He's played most area courses, but the toughest course he has faced is Pinehurst #4. "It's a waste area," he said. "It's mostly grass and water up here. Down there, there is sand everywhere.
"I've played it twice in tournaments. Both times I didn't hit bad shots. They just weren't going where I wanted. They were the windiest, calm days I've ever seen."
Smith, who will sign to play golf at Elizabeth City State University on March 20, said experience and hard work contributed to his rise from sixth on the East team his freshman year to No. 1 the next season.
"It's the experience, hard work and execution," he explained. "But all that hard work in practice doesn't matter if you can't do it in a match."
He has private lessons to help improve his skills. "My long irons have really been a bad piece of my game right now," Smith said. "I'm practicing drill work with my swing coach, Bo Watson at Meadowlands.
"My putting has been really good lately. I practiced on it for the longest time, and it was terrible when I started."
He has improved his nine-hole score from a 46 average his freshman year to a 38 average last season. "I try not to rush everything," he said. "When you get a bad break after a good shot, you have to recover."