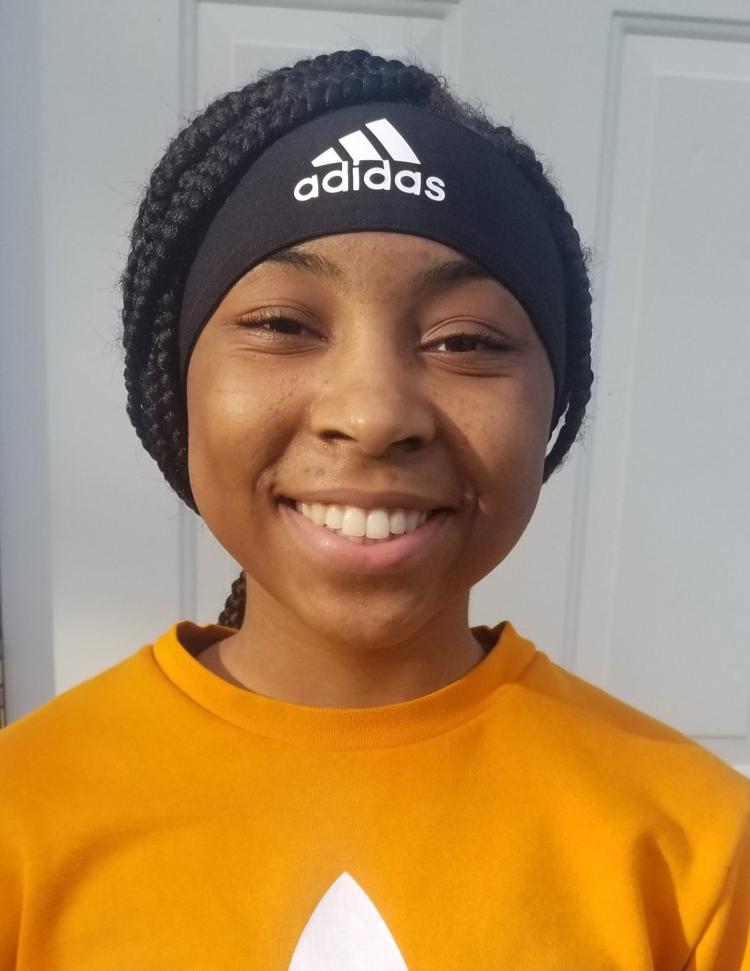 As a middle-school-aged youngster in southern Georgia, Kiana Washington suffered from burnout.
In addition to taking advanced-level cosmetology classes, Washington ran AAU track and played rec league basketball. The load was too much for her to handle. So, she walked away from sports for her first two years at Hinesville High School.
When her family moved to the Triad last summer, it wasn't long before Washington decided to give sports another shot. After attending open house at Parkland and talking to former track coach William Alley, she was ready to resume her track career.
It has been a lengthy transition and it's still a work in progress. After going through the fall cross country season and winter indoor track season, Washington, a junior, is starting to come around as a contributor in the 400.
"He (Alley) continued to encourage me to attend tryouts," Washington said. "Since I was at a new school, I didn't want to be here doing nothing.
"Cross country training was very different for me because I have never done it before. But I'm glad I did because it had been so long since the last time I ran. The training really helped me to get my fitness level to where it needs to be."
Washington readily admits that she still has a long way to go. And she understands that she may not enjoy the success she envisions for another year.
"I wasn't satisfied with how things went for the indoor season," she said. "But I'm going to run summer track and that's going to help a lot. Hopefully, I can improve enough in the spring to qualify for the state (outdoor) championships."
Jarrell Elliott, a Parkland assistant coach, is confident that Washington's comeback will produce the desired results.
"The key things about Kiana is that she works hard and wants to be good," Elliott said. "Her competitive nature gives her the right mindset to be successful. I can see her being one of the top four or five runners for our 4x400 relay and possibly the 4x800."
Washington has no doubts that she's in a good situation. Given her two-year hiatus from competing, the prime focus right now is for her to keep developing and deliver her peak performances next year. At that point, she expects to emerge as a viable track prospect in the eyes of college recruiters.
"Being on Parkland's team is very inspiring," she explained. "All of my teammates have a heart for the sport, and that makes me want to give it my all. I try to go toe-to-toe in workouts against the best runners on the team."