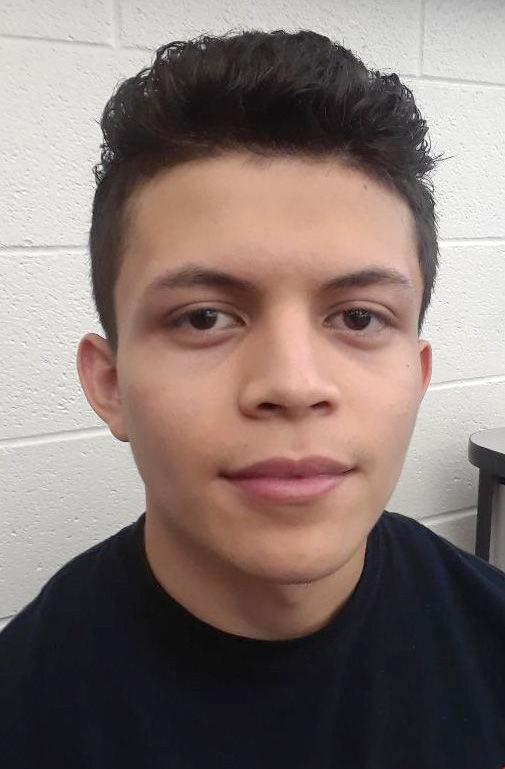 Walkertown swimmer Kevin Navas remembers his first high school workout as if it happened yesterday. It didn't take long for him to discover that swimming requires far more energy than he ever imagined.
That's because Navas is a neophyte swimmer. It was only last summer when he started taking swim lessons at the YMCA.
"What I remember most is how exhausted I was after that first practice," said Navas, a junior who competed in two freestyle events (50- and 100-yards) plus the 100-yard backstroke. "We were in the water for just one hour. I slept really good that night."
Coach Danette Handy is pleased with the newcomer's mental approach. The willingness to listen, she explained, is a prime reason why he has improved noticeably over a relatively short period of time.
"His attitude is to fix whatever needs to be fixed as soon as possible," Handy said. "He's the kind of athlete who keeps practicing until he gets it right."
What Navas likes most about his new sport is the opportunities it provides to help raise his performance level.
The second time Navas swam the 50-yard freestyle, he bettered his previous best time by 15 seconds. In the 100 freestyle the results were even more noteworthy. He improved by nearly 50 seconds over his first race.
"You can always surpass your limits," he said. "Looking at how much I improved from my first race to my second race, it shows what I'm capable of achieving.
"Doing the training it takes to improve my speed and technique goes beyond swimming. Those same principles can be applied to anything else that I want to pursue."
Navas admits that at first, he feared that he might quit in the middle of a race because of fatigue.
"It felt good just to finish a race, even if I was last," he said. "But now, I can go the full distance and go faster. It just makes me want to do more every time I get in the water."
Three questions for Navas
Q: What career would you like to pursue?
Answer: Orthopedic surgeon
Q: What's the best book you've read?
Answer: "The Kite Runner" by Khaled Hosseini
Q: If you could live anywhere in the world where would it be?