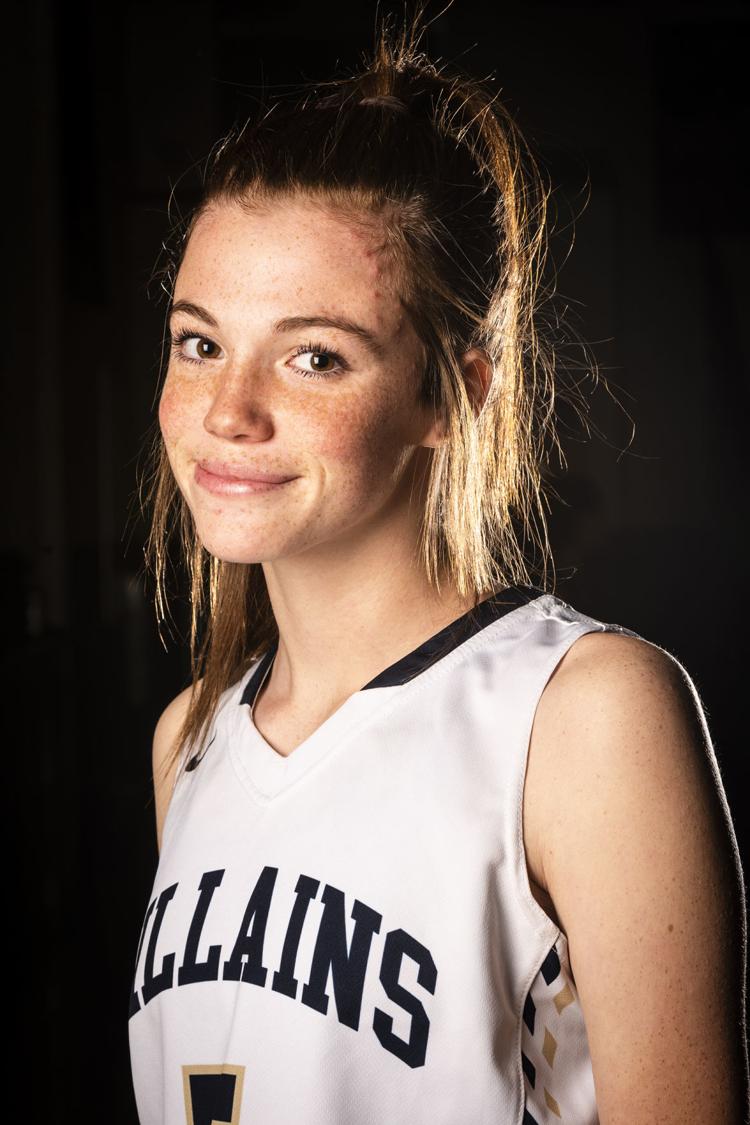 Katelynn Williams wasn't sure she would even tryout for basketball when she arrived at Bishop McGuinness as a freshman.
After spending the season playing junior varsity and getting moved up to the varsity team for the conference and state tournaments, Williams got a taste of what playing varsity basketball was all about.
"It definitely opened my eyes because it was really exciting," Williams said. "It was a lot more fast-paced than what I was used to. I made it one of my main goals to make the varsity team this year. It made me want to play at a higher level. Coach (Brian) Robinson is also a big reason for that. I love being coached by him. He has elevated my interest in the game."
Mission accomplished for Williams, now a sophomore.
"I wasn't sure if they were going to need me for varsity or for junior varsity," Williams said. "We only had six girls on the JV team last season, and I thought they might need me there again. Once I found out I made the varsity team, I was really proud of myself."
Williams comes off the bench for the Villains as a shooting guard. Last spring, she played varsity soccer as a center forward or right midfielder. She plans to do the same once basketball season wraps up.
"I've been playing soccer all my life, and I only started playing basketball in the fourth grade when my dad took me out to shoot in our driveway," Williams said. "I tried out for the team at St. Leo and didn't make it. I kept practicing and made the JV team in fifth grade, and then in sixth grade, I got moved up to the varsity team by Coach (John) Dell. I've found that soccer and basketball are really complementary to one another, especially for conditioning and for communication."
Williams said that if given the choice, she would rather play soccer in college.
"I've always played club soccer," she said. "I'm currently playing for the NC Fusion. As much as I love soccer, I'd really love to win a (state championship) ring with this basketball team. I think we have something special."
Williams is also involved with the Special Olympics Club and eventually wants to study biology when she gets to college.
"My mom worked with disabled adults and children for several years, and I always enjoyed being around them," Williams said. "It gives you great perspective. Eventually, I want to be a physician's assistant or do something in the medical field."