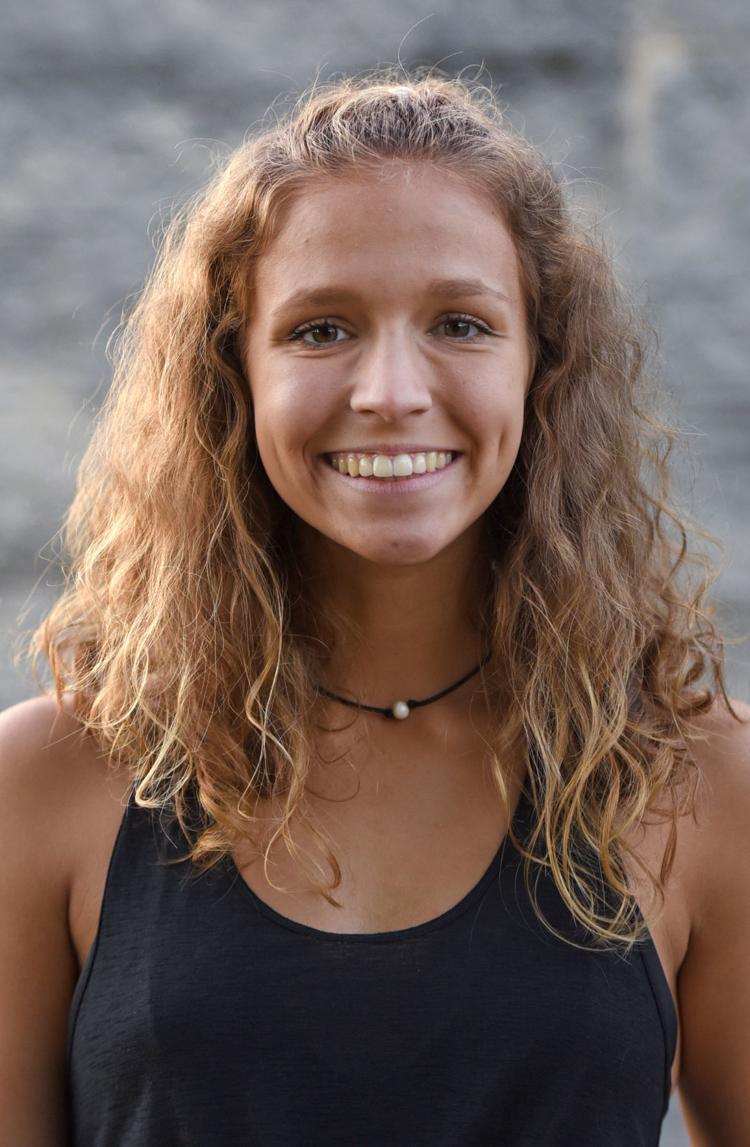 Running comes naturally for East Forsyth's Kaitlyn Bullard. She started in the seventh grade at Kernersville Middle School.
The senior for the Eagles has competed for three years on the East Forsyth cross- country team.
"I love to run," Bullard said. "It's a stress reliever. After a run I feel so good."
About the only thing she doesn't like is cramping.
"Whenever I cramp up, it's not the best feeling," Bullard said. "I think about water and stretching at the end. I also think about food."
Bullard said her running schedule varies early in the season.
"I usually either run at 8 in the morning or 5:30 to 6 at night so I don't get hit with heat restrictions," she said. "It usually cools off later at night."
She also likes to run at Salem Lake.
"I like to run at Salem Lake with the shade," Bullard said. "I run into spiders, which I am not necessarily afraid of them but it's not my favorite thing. I put bug spray on before I run and try to drink 32 ounces of water. I like chocolate milk afterwards."
Bullard was the second fastest on the Eagles team her sophomore year.
"I went from second fastest to the fastest and have maintained the fastest since then," she said. "My PR (personal record) is in the 9:45ish range for a 5K."
She has her site set on running a longer race.
"Right now I'm training for a half-marathon," Bullard said. "It's hard and you have to pace. But it's fun because you have two hours to just run and forget about everything."
Bullard runs every day except Sunday and averages 35 miles each week. She likes running at Ivey M. Redmon Sports Complex in Kernersville.
"The 5K course runs past the dog park," she said. "They will chase me around the fence. The best part is listening to something (barking) other than me breathing."
Bullard said she likes to read things in Runner's World on running motivation.
"Honestly, running is the power of you getting the time you want," she said. "After a race, I look at where I slowed down, where I should have pushed for more. "I know getting times down is a gradual thing. I know I'm not going to go down a minute overnight."
Bullard said she always has a family member encouraging her.
"My mom always provides extra motivation," she said. "She yells, 'Pass her, Kaityln.'"