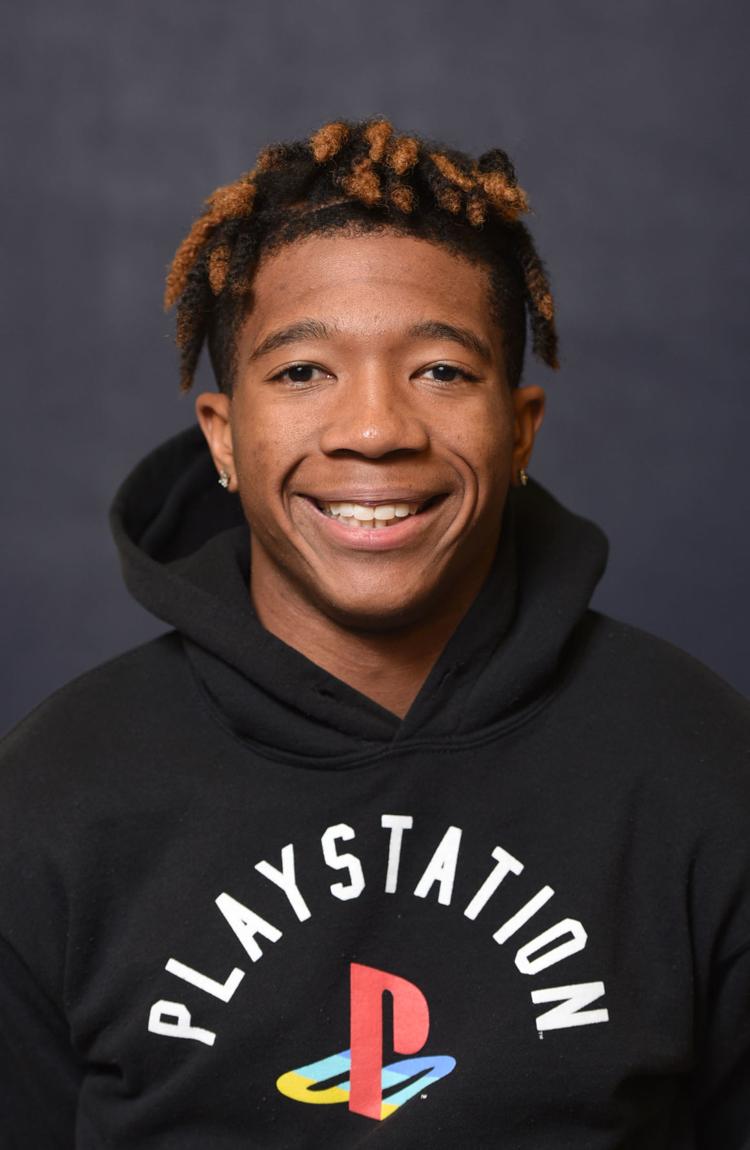 Justen Green found his inspiration for running on the East Forsyth track team when Coach Marvin Fulwood joined the Eagles staff last year. "Coach Fulwood started coming here and showed me how I could do something in track," Green said. "I even stopped playing football and started running track year-round."
Green, a junior, has run on the indoor team since his freshman year. He joined the outdoor team last spring. He also competes on the AAU Tri-Cities team.
"I'm the type of person if I lose, I don't get discouraged," Green said. "I work harder."
Green admitted that his work ethic wasn't always present during his freshman year. "I didn't like conditioning," he said. "Now I'm used to it. I practice whenever I can and try to run in any meets or invitationals that I can.
"My freshman year I would do things halfway and I didn't see any progress. Now, I like to see where I'm at and what I can work on."
You won't find Green running distance events. "I'm more like a sprinter," he said. "I run the 55, the 300 and occasionally the 500 in indoor. I'll run the 4x200 relay."
He runs the first leg on the relay, which can be tough if his team is assigned to lane No. 1 in the staggered start. "In lane one you have to catch up with everyone else," explained Green. "Lane six is on the outside so I just keep the pace.
"In the inside I keep a faster pace. I'll run 90% until I get to the last 50 and then I'll run 100%."
Green said his favorite race is the 55. "It allows me to compete with speed," he said. "It also allows me to work on my start. If I have a fast start and good stride, I'll easily finish in the top three. It's all about mechanics."
His outdoor events include the 100, 200 and 4x100 and 4x200 relays. "The 100 is my favorite basically because it's like the 55, just a longer race," he said. "The 4x100 is my favorite relay because I like to run on the curve.
"There's just something different when you run on the curve. "You come around hugging the inside lane."
Green thought about trying the long jump. "I was gonna try the long jump, but I suffered an injury to my hip flexor," he said. "When I got healthier, I decided to just keep running track."
He's excited about an upcoming meet this summer. "I'm competing in the Australia Down Under Sports meet," he said. "That will be fun."