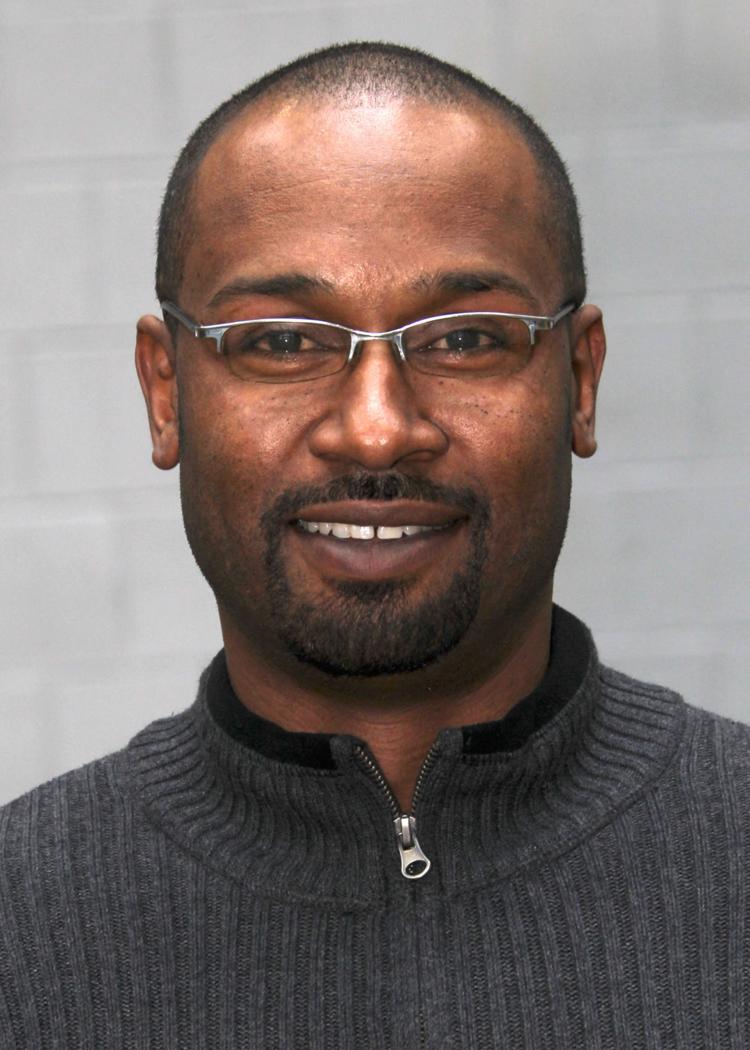 A summertime foot race in upstate New York put Julius Reese on the path to stardom.
Reese, a rising sophomore at Mount Tabor at the time, made his mark when he won the 400-meter dash at the 1987 AAU National Track and Field Championships in the 15-16 age group. But that was only the beginning.
"After that race, I was approached by some coaches at Syracuse University," Reese recalled. "All they wanted to know was if I could catch a football. When I told them that I played wide receiver, that's when everything started. I was recruited by 110 Division I schools."
By the time Reese graduated in 1989, he was All-State in football and track. Additionally, he was one of seven wide receivers named to the Parade All-America team, which represents the crème de la crème of high school football.
Nicknamed "Juice" because of his speed, Reese, 6-foot, 3, 185 pounds, averaged 18 yards per catch in high school. He finished his career with 114 receptions for 2,052 yards and 21 touchdowns.
After graduation, Reese opted to stay close to home for college. He signed with North Carolina and earned a spot in the starting lineup, which in those days, was rare for a player entering college right out of high school.
"Those were some exciting times," said Reese, who played in the Canadian Football League with the Saskatchewan Roughriders, and later on in the Arena Football League. "I went from playing in front of 300 to 400 people in high school to 70,000 screaming fans at Carolina.
"There were grown men in the huddle with me, so I had to grow up quick my first year. Coach (Mack) Brown and his staff did a great job with us. They got on us at the right times. But they also nurtured us when we really needed it."
These days, Reese has found his calling as the golf pro at Winston Lake Golf Course. Considering his background, the golf course represents a drastic change of venue from the sports environments he was accustomed to operating in.
So, how was he able to make a successful transition?
"I got started when I was in Canada," said Reese, who still holds the Mount Tabor and city-county record in the 400-meter dash (47.88 seconds) that he set nearly 33 years ago. "It didn't take long for me to discover that the game of golf is a different animal from other sports.
"If you plan on doing well, you have to constantly work at it. And over the years, that's exactly what I've done.
"As a golf pro, I enjoy talking to people and providing good customer service. But it also helps to be a good golfer, too."
Reese's athletic exploits have not been forgotten about. The fact that he's been voted into three Hall of Fames serves as a resounding acknowledgement of his achievements. He is enshrined at Mount Tabor, the Winston-Salem Sportsmen's Club and Winston-Salem State (as an assistant football coach).
"I sincerely appreciate the recognition," he said. "It's a very humbling experience. The night I was inducted at Mount Tabor was very special because my son was there to see it happen.
"At the time, Julius Jr. was around 3 or 4 years old. So, he probably had no idea why daddy was on stage talking to the people in the audience."
Reese's playing days ended in the mid-90s when he was cut by the Carolina Panthers, which at the time was a new NFL expansion franchise. Even so, he wasn't done with sports.
From the late-1990s through the early-2000s, Reese coached the wide receivers at Winston-Salem State. After leaving the college coaching ranks, he's worked as an assistant at several high schools, including Atkins (football), Mount Tabor (football and track), Carver (girls basketball) and most recently Glenn (volunteer football assistant), where his son, Julius Jr., plays basketball and baseball.
"It's my way of giving back," Reese said. "I enjoy the mentorship part of it and being the one who players can look up to and get guidance. Coaching is my outlet and it is time consuming, but I love it."