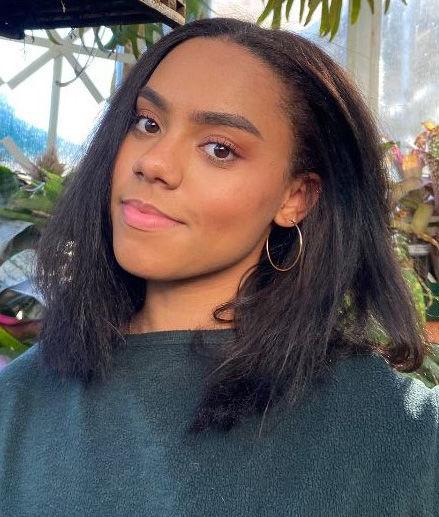 Joyce Ebhodaghe joined Parkland's swim team as an untested newcomer. She had no idea that her close relationship with the team captain would set the stage for her to take over as the Mustangs leader the following year.
The swift transformation from novice to captain may have caught some people off guard. Coach Sue Acampora was not surprised.
"Joyce has determination and interpersonal skills, which serve her well," Acampora said. "By nature, she's very quiet. But this season, she has really stepped up in that leadership role for us."
Ebhodaghe, now a senior, came on board last year as a junior. Before then, her only extracurricular activity was modern dance.
That first year on Parkland's swim team was an eye-opener in many respects. Work ethic and diet played key roles.
"I pushed myself a lot and ate right, so I could swim as fast possible," she said. "That's what I did my first year and that's how I was able to catch up to my teammates pretty quickly."
As for honing her leadership skills, the task was made easier because of Ebhodaghe's connection with then team captain Emma Gauthier.
"When I first came in, I got involved very quickly with the team and got to know everybody," said Ebhodaghe, who competes in the 50- and 100-yard freestyle along with the 200- and 400-yard freestyle relays. "Emma told me that she felt I would be a good fit to take her place after she graduated.
"Watching her was a big help in preparing me for this season. Emma was always extremely friendly to everybody. For her, it was all about making sure that every swimmer felt included. I just want to do all I can to help keep that going."
At 5-feet, 125 pounds, Ebhodaghe doesn't have the lean and sleek physique of a lot of swimmers. Being smaller, however, was never a negative.
"Joyce is a fierce competitor who does not like to be beaten," Acampora said. "She competes well because of her race mentality and she has outstanding turnover.
"Over the course of a race, she always picks up speed. That's a major reason why her times have dropped consistently over the past two seasons."
Ebhodaghe, who does not swim year-round, feels that her being a dancer has helped to accelerate her development in the pool. It all comes down to flexibility.
"Because of my dance background, I'm very limber," she explained. "That really helps me get the maximum out of my strokes. Also, as a dancer, I'm accustomed to keeping my toes pointed, which helps you go faster on the finishing kick."