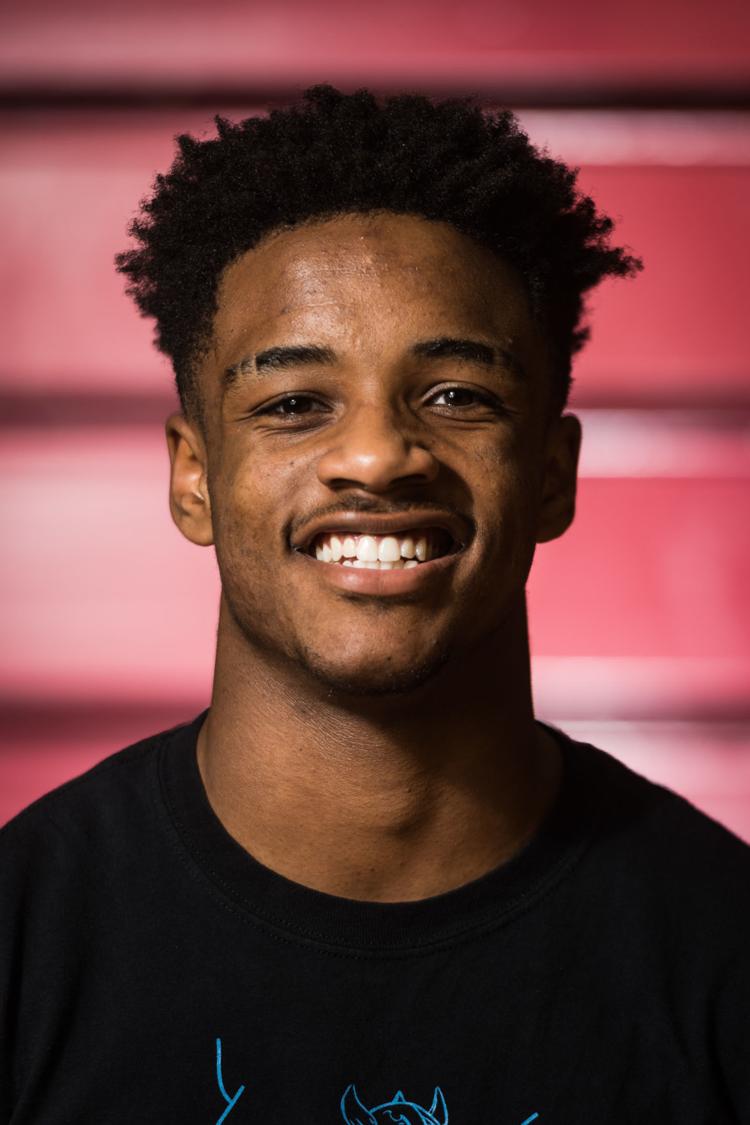 Joseph Terry's first choice after football season concluded last year wasn't wrestling. "I was going to do indoor track," said Terry, a sophomore at North Forsyth. "The coaches said since I play defense, I should wrestle."
The images of professional wrestling immediately popped into his mind. "I always thought it was like WWE," Terry said. "It wasn't. You can't cheat yourself or else it's going to be difficult. Every match. Every time."
Terry was blunt in his description of wrestling. "It really shows who the real men are," he said. "It shows who the dogs are."
He finished with a 5-10 record his freshman year. He credits a trip as a spectator to the regional meet last year as his inspiration to do better.
"I was not that good last year," he said. "Coach (Wayne Griffin) let me go to the regionals to see that environment. It was just the hype. I said I want that to happen next wrestling season."
Terry's hard work paid dividends. He has a 28-6 record. "I went to the (team) playoffs, but I lost in the first round," he said. "That was really hard."
He persevered through dislocating his shoulder twice during the regular season. "I dislocated it in the Gene Bowles Tournament at North Forsyth," recalled Terry. "I rolled on the mat and popped it back. I was mad because I was beating the guy.
"Everyone thought I was crying after the match because I'm hurt. I was crying because I lost. I had never cried over a sport except football. I worked so hard for it. It just all came out."
Terry's weight class both years has been 170 pounds, but he started this year wrestling up in the 182 division. "I did pretty decent," he said. "I used my speed and agility over their strength. Sometimes it worked, and sometimes it didn't."
He was happy when he moved to his weight class. "I felt I could control the match better," Terry explained. "They like to wrestle up top, but I feel better taking my shot with a head fake and boom."
Terry said he's looking forward to participating in the Regional. "I feel blessed to make it to Regionals," he said. "Before every match I just look up and put it in His hands."
He has nothing but praise for Griffin and the assistant coaches. "It helps to have one of the best coaches in Winston-Salem," he said. "He teaches us to be smart. He says certain people we can't go crazy on."