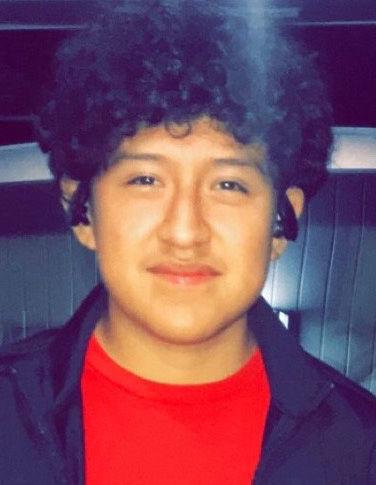 A year ago, John Tzintzun joined the boys tennis team at Walkertown as a newcomer. Since then, he has gradually worked his way up the totem pole.
Currently, Tzintzun is No. 3 in singles. But based on his rate of progress, Matt Crews, the Wolfpack's coach, believes he could rise to the No. 1 spot by the end of the regular season.
"What stands out most about John is that every single day, he wants to get better," Crews said. "His footwork is much improved and so is his forehand. It's super smooth, the best on the team.
"Because there's still so much to learn, there are times when John overanalyzes what he's doing on the court. As he gets more experience, he'll stop trying to figure everything out and play more relaxed."
Getting acclimated to a new sport doesn't happen instantly. For Tzintzun, the transition was a lot smoother after the first three weeks.
"I was able to come in and pick things up pretty quickly," he said. "But it still took some weeks for me to finally feel comfortable out there. I just needed more repetitions to get to that point."
Tzintzun is a three-year varsity soccer player. He decided to take up tennis as a means to stay in shape for soccer.
"Tennis is a game that requires a lot of skill," he said. "It's very challenging for the mind and the body. That's what I really like about it.
"Playing this game helps my footwork. Because of better footwork, my quickness and agility is a lot better, and that helps me in both sports."
It didn't take long for Tzintzun to experience his most memorable moment as a tennis player. It happened in the 2019 season opener against East Forsyth on the Wolfpack's home court.
Tzintzun teamed with his cousin Anthony Jiminez in an 8-2 win over Jeffery Crater and Isaiah Chiles in doubles play. "That was special," he said. "That was my very first time winning a high school tennis match."
Three questions for Tzintzun
Q: What's your dream job?
Answer: CEO of a major corporation
Q: What's your favorite food?
Q: What's your favorite subject in school?