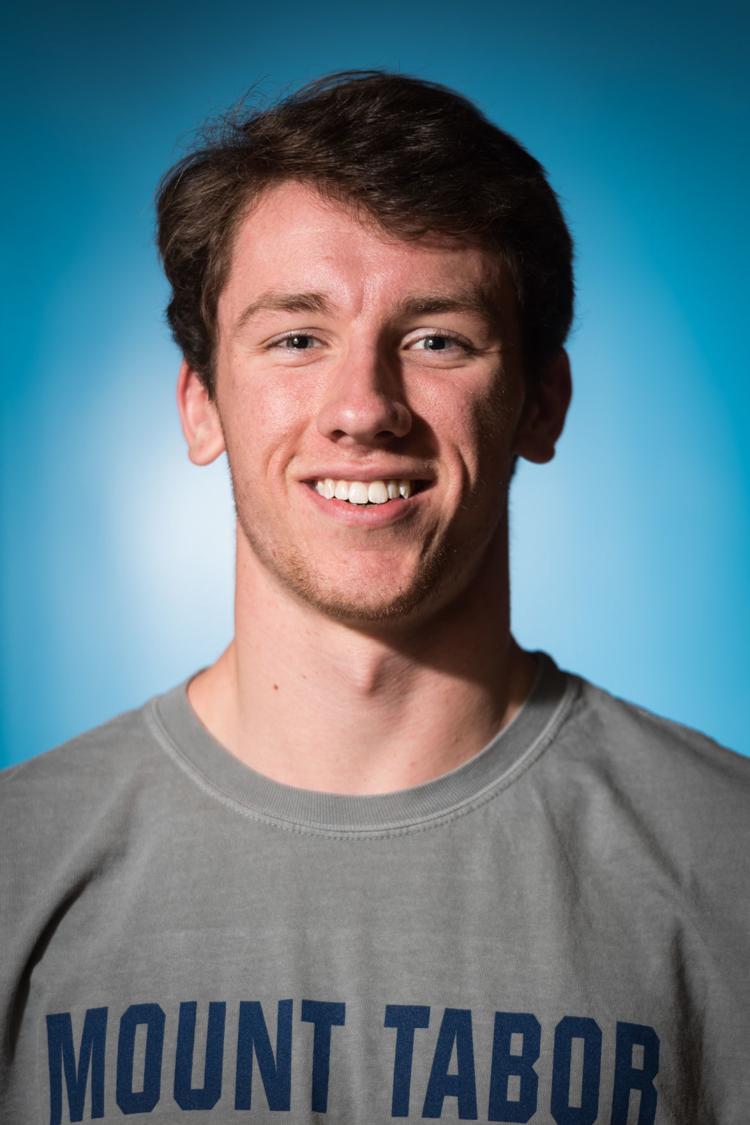 John Avery Grubbs has his parents and the 2016 Rio Olympics to thank for his fruitful swimming career at Mount Tabor.
Grubbs, a senior, has been swimming for the Spartans for four years. That's also the amount of time he has dedicated to the sport.
"I didn't really start swimming competitively until the summer before my freshman year," Grubbs said. "I was always fascinated by swimming. My parents always told me I had the perfect body type for swimming. So, I just went with that and joined the summer team at Grandview Pool before I got to Mount Tabor. Then after watching the Olympics that year and seeing Michael Phelps and Ryan Murphy, that solidified my desire to swim here. I just went with it."
Grubbs swims the 100 freestyle and the 100 back for the Spartans. He was also part of the school-record setting 400 free relay team last season.
After qualifying for the regional championship as a freshman in one of the team's relays and for both of his individual events as a sophomore, Grubbs broke out last season and qualified in both those events for the NCHSAA 3-A state championships.
"Our team came in fourth place at the state meet overall and I set a new PR (personal record) in the 100 back," Grubbs said. "And at our first meet of this season, I set a new PR in the 100 free. I'd definitely like to get back to the state meet in my events this season."
Grubbs, who is in the National Honor Society, National Spanish Honor Society, is the vice president of the Key Club and is a member of the Spanish Club, also runs track (1600) and cross country for the Spartans.
"They most certainly help me stay in shape for swimming, but swimming is definitely my favorite thing to do," Grubbs said.
Grubbs said that he would probably swim for a club team in college and has been accepted into Appalachian State and East Carolina. He is waiting to hear from Furman and UNC Wilmington.
"I'd like to study either business or physical therapy," he said. "Both of those appeal to me."
Three questions for Grubbs
Q: Who's the best teacher you've had?
Answer: Ms. Lori Barnett (English)
Q: What three people, living or dead, would you invite to dinner?
Answer: Michael Phelps, Paul McCartney, Tim Duncan
Q: What's on your bucket list?
Answer: Visit the Pacific Ocean. I've never been that far west.