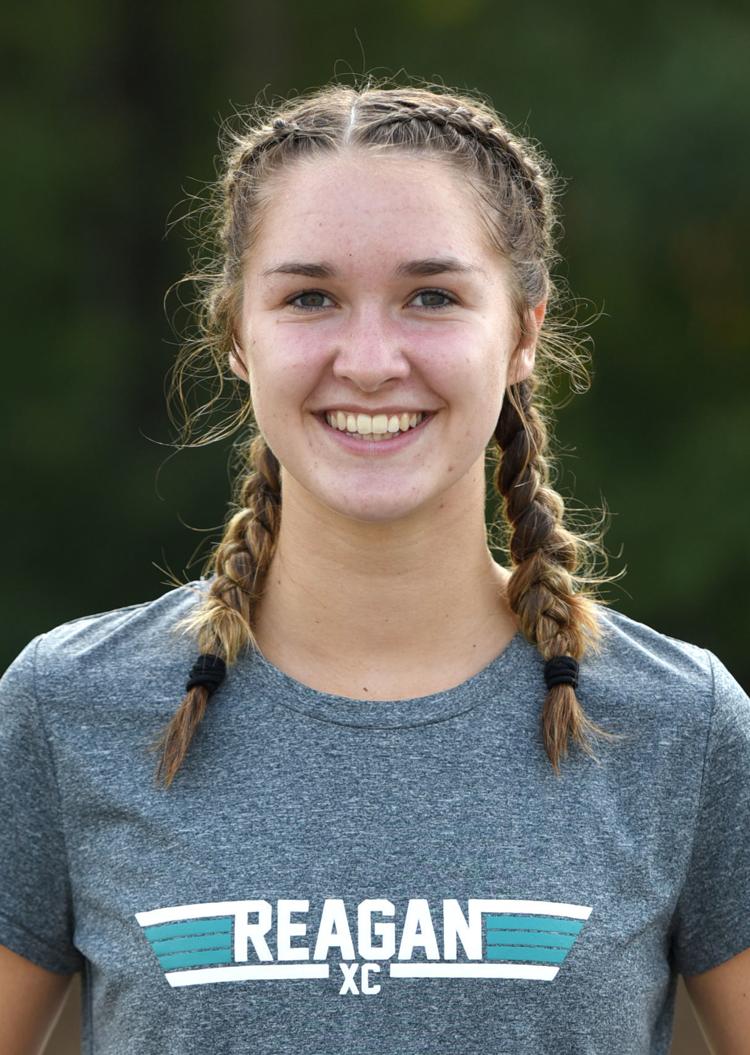 Finish on empty in every race.
That's a notion that serves as a meaningful mantra for cross-country runner Jessica Herzog of Reagan. As a freshman, she heard those words often from Coach Eric Fritz. Now that she's in her senior year, it's very much a part of her psyche.
"Coach always makes mention of that and it really stuck with me," said Herzog, a four-year varsity performer. "I take it to heart. Before the start of every race, those words are always on my mind. It helps me to be mentally stronger. I can tell the difference because I've gotten so much better at attacking the hilly parts of a course."
Herzog is coming off one of the best early-season performances of her career. She finished ninth at the Norman Trzaskoma Invitational (Forsyth County Championships) held two weeks ago. Herzog clocked 12 minutes, 59.39 seconds in the girls 2-mile race.
"Things went well that day," said Herzog, who competes in the 1,600- and 3,200-meter runs in indoor and outdoor track. "That was the best I've ever run in that meet. I put forth my best effort and improved from what I did in last year's race. That's very satisfying."
Fritz is looking for Herzog, the Raiders No. 2 runner, to have a breakout season. Herzog has attracted interest from some colleges, but she's not interested in pursuing a running career beyond high school.
"It's clear that Jessica has a lot of talent," Fritz said. "She just needs to be more confident and race more aggressively. From what I've seen, she's getting better at trusting in her training. That's why I place heavy emphasis on finishing every race on empty."
This season, Herzog, is one of only two seniors on a young and untested team. Fritz has no doubt that Herzog will make an impact with her performance and her ability to lead and inspire others.
"Aside from her consistency, Jessica has a fantastic attitude that she brings every day," Fritz said. "The other girls feed off her energy. During her time here, she's been on teams that have fared well in regional and state championships. So, she knows what it takes compete at a high level. Now, she's in a position to show our young runners what it's all about."
Three questions for Herzog
Q: What is your choice for a college major?
Q: What are your hobbies?
Answer: Cooking and baking
Q: Who's the best teacher you've had?
Answer: Mrs. April Sapp (AP Psychology/Reagan)