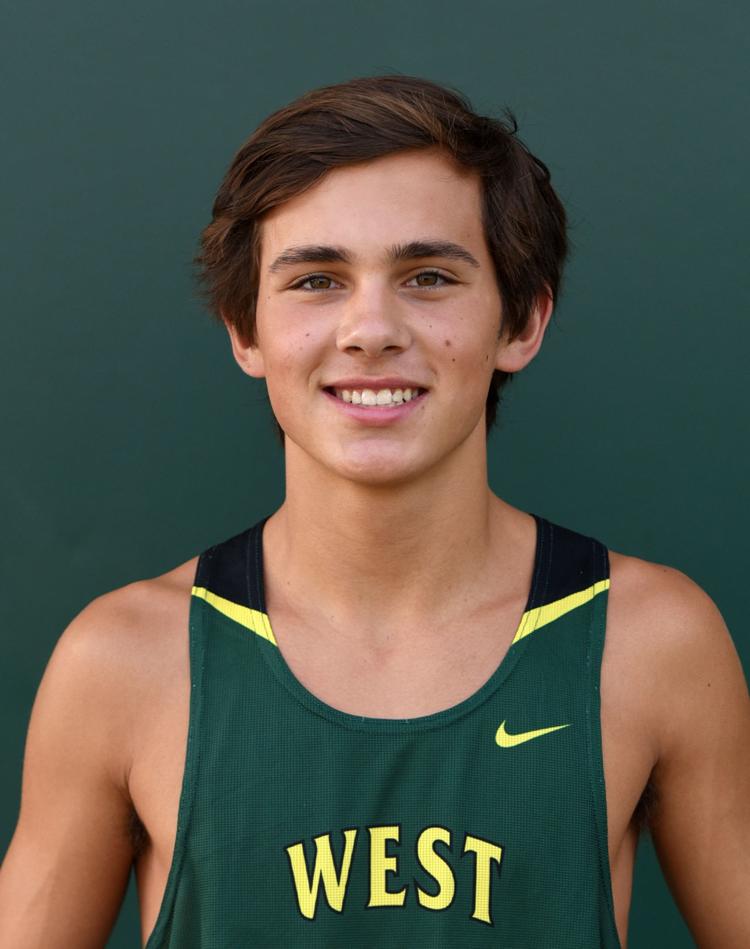 Three years ago, Jeremy Eldredge had a decision to make. Getting ready to start his freshman year at West Forsyth, Eldredge was a crackerjack swimmer and runner, but he knew there wasn't enough time in the day — around school — to do both at a high level.
Eldredge had been a competitive swimmer for eight years, first for a summer-league swim team, then for the competitive Infinity swim team. His specialties? The 200-yard individual medley and 200-yard breaststroke.
And he was two years into his track career, having taken up the sport as a seventh grader at Hanes Middle School.
"My dad had been running for a while, and the first week of school my seventh grade year, they made an announcement for cross-country practice," Eldredge said. "I figured, my dad ran, so I'll try it. I loved it right away, and I've been running ever since."
Eldredge, who is an Eagle Scout and a member of both the National Science Honor Society and National Math Honor Society, admitted that swimming was becoming a little bit of a grind and that he realized the upside of running for him was greater.
"I had been improving in both sports in the eighth grade, and I knew I had more chances to improve in running, so I quit swimming cold turkey," he said. "I still miss it, but I couldn't do both."
The decision would seem to be a good one, since Eldredge, a junior, moved up this season to the No. 1 spot for the Titans' boys cross-country team.
"Jeremy had a really good summer; he went to two cross-country camps, and he came back much more fit than when he left in the spring," said Nathan Newsome, the Titans' cross-country coach.
"He's what you hope you get: a guy coming into your program and running and getting better and better," Newsome said.
"Being our No. 1 runner will be a new role for him. He's running out front, and there will be a little more pressure," the coach said.
Eldredge, who also runs indoor and outdoor track for the Titans, had lowered his personal-best time in the 2-mile by 7 minutes since the seventh grade. His personal best in the 5K cross-country distance is 17:00.
"I think cross-country has made me better in track, and track has built up my leg speed," he said.
"My kick has never been my strength, but I worked on my leg speed my sophomore year and really improved my kick."