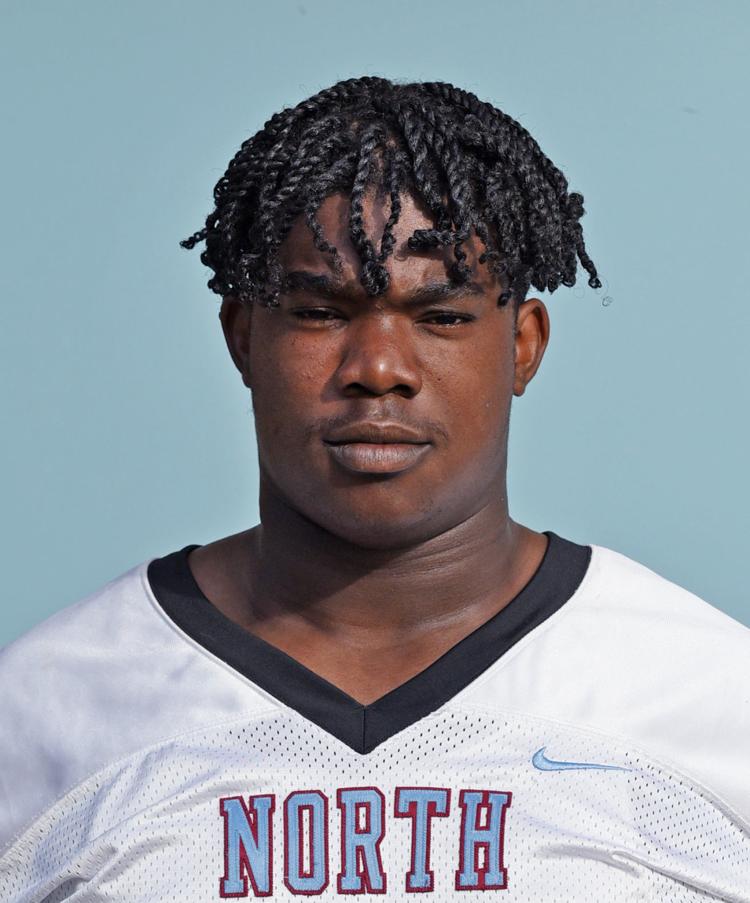 Jeremiah Howard has had a football in his hands for almost his entire life.
"When I was little I always had a football rolling around somewhere in the house before I could even walk," said the senior from North Forsyth. "Football is a fun sport. It's one of the sports where you can let your anger out, and sometimes you can let your expressions show."
Howard, like many of his teammates, plays multiple positions. He plays defensive end, offensive tackle and is the team's kicker and punter. He rarely visits the sideline for a breather.
"Sometimes I get tired quick, but I just push myself to go harder in practice," he said. "I will push myself to go game speed instead of practice speed so I'll be ready for the game.
"When we get tired, we just see as a team who wants it more. It gives me a second wind to keep pushing for my team because I don't want to let them down."
Defensive end is his favorite position.
"I like hitting people," Howard said. "It's just will and putting it all on the line for your team. You can show everybody what you've got talent-wise."
The Vikings were winless last year. Howard is hoping to change that during his final season.
"I just want the team to come together as a whole and produce on the field," he said. "We have more discipline and better conditioning this year. Those are things that will help us be a better team than last year. We'll be able to go longer without any problems."
Howard credits first-year Coach Jay Blair with the changes.
"Coach Blair gives out tough love," he said. "He always pushes you to be greater than what you think you are.
"We have the four Ds this year — discipline, desire, dedication and determination. Those are the building blocks of this program to turn it around. It's how we want people to see us on and off the field."
North Forsyth has dropped in NCHSAA classification from 3-A to 2-A this academic year. Howard is looking forward to competing in Western Piedmont Athletic 2-A.
"I think it's good," Howard said. "I think we have a chance of winning a lot of games as long as we stay focused."
Keeping all his teammates focused can sometimes be frustrating.
"I am trying to work hard but some of the others are just slacking and don't really care," Howard said. "I just stay focused and keep my mind on my job to help the team."