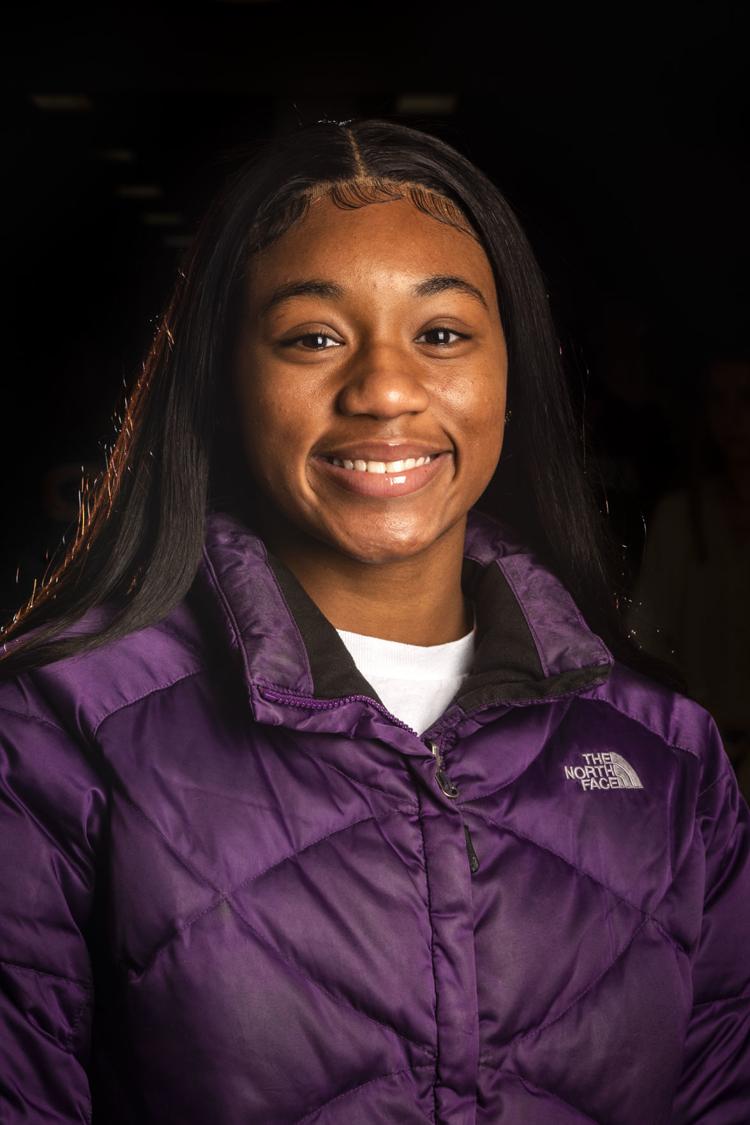 Transition offense has fueled Glenn's supremacy in girls basketball this season. But equally impressive is a tough-as-nails defense that routinely shackles opponents from opening tip to final buzzer.
Jaylyn Gathings is the driving force on defense. During the regular season, the Bobcats allowed a miserly 32.6 points per game.
"I can guard anybody they put in front of me," said Gathings, a senior who has a 3.4 GPA. "My approach is to stay in front and force them to the outside where I can get help if needed. But most of the time, I don't need help."
Gathings, a 5-foot-7 swing player, typically draws the assignment of shadowing the opposing team's best perimeter player. During her career, Gathings, a senior, has blossomed as a gritty defensive stopper who relies on strength, athleticism and a high basketball I.Q. to get the job done.
"No question, she is our defensive anchor," Coach Melvin Heggie said. "Jaylyn is the best defender in our conference (Central Piedmont), and I don't think anyone will question that.
"This season she matched up against some of the top guards in the country and held her own. Aside from that, she has the autonomy to make defensive adjustments as needed. A large part of our success is based on what she does."
Glenn, who is No. 4 in the maxpreps.com Class 4-A state rankings, steamrolled its way through the regular season with 21-1 record. The only blemish is a 51-27 blow-out loss to St. Frances Academy (Md.) at the John Wall Holiday Invitational in Cary during Christmas break.
"For whatever reason, we didn't show up that day," Gathings said. "I do believe that if we had the opportunity to play them again, we would win."
Gathings has a bright basketball future beyond high school. So far, she has scholarship offers from St. Augustine's and Virginia State. Additionally, Bowie State, Tusculum (Tenn.) and Shaw have shown intense interest.
"When the season is over, I'll take a look at my options," said Gathings, who plans to pursue a military career as an Army officer after college graduation. "I'll probably make my decision in April."
Off the court, Gathings has done well as an entrepreneur. The Bobcats' resident defender is also the resident hairstylist who handles the hair care needs of her teammates and others.
"I got started the summer before my freshman year at Glenn," she recalled. "Every year since then, I've continued to add more clientele. I do braids mostly."