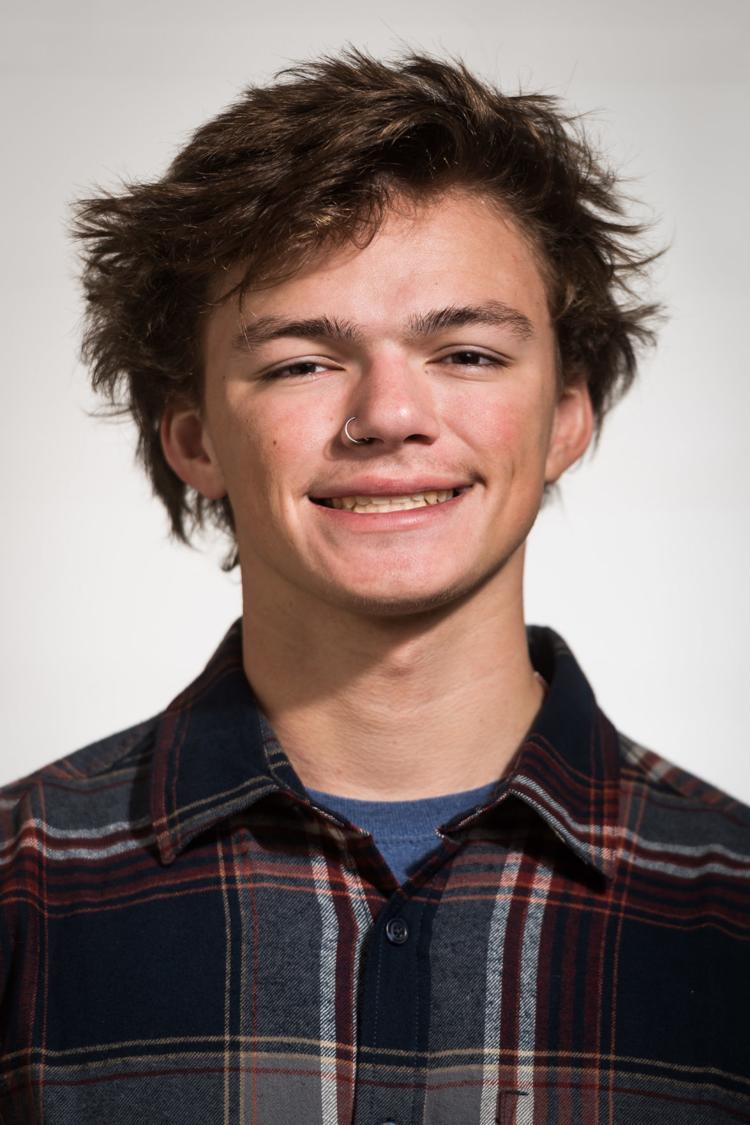 When West Forsyth's 200- and 400-yard freestyle relay teams set school records in the past two weeks, Jake Freiberg had a special place in both races.
He was the only member of either relay team who doesn't swim year-round for a local swim club — normally an unspoken prerequisite for such high cotton in the pool.
Freiberg, an 18-year-old senior, has always loved swimming, and he has been fairly successful for his summer-league pool, Waterford, and for the Titans. He just never felt the need to devote more time to swimming.
"I have thought if I had swam year-round, could I have been really, really good?" he said. "Maybe, but I don't have the desire to put all that time into swimming. I started swimming when I was about 6. My parents put me and my siblings into summer-league swimming, and as we got older, they gave us the option of staying with it or not, and I'm the only one who stayed with it from 6 all the way to 18. But I've never swum year-round."
Freiberg's specialities for Coach Sandy Thomerson were the two freestyle sprints: the 50- and 100-yard events. He qualified for the Class 4-A Western Regionals in both events and swam legs on the two freestyle relay teams, which erased long-standing school records. At the Class 4-A state meet last Friday, the Titans finished seventh in the 200 relay and 11th in the 400 relay. The latter was a school-record swim; the 200-yard relay record fell a week earlier at regionals.
"Jake didn't start swimming until he was a sophomore, when he gave up football," Thomerson said. "In my first year coaching (West), he came out after football and tried out, and he was so naturally good at swimming, he starting asking if he should give up football, and he did.
"He split a 22.7 (seconds) in the 200 relay that broke the school record, and he also split a 50-plus in the 400 that broke the school record."
Why did swimming stick for him?
"I loved the satisfaction I got from racing. It's very fun," he said. "And it's a friendly sport. Most of the people are nice, and everybody cheers for each other."
Freiberg made huge improvement between his junior and senior seasons. He dropped close to 2 seconds in his 50-yard freestyle, which is unheard of.
"Honestly, I didn't expect to go that fast this year. I don't know what happened," he said.
Swimming has also opened doors for Freiberg, who lifeguards and coaches at his summer-league pool and lifeguards at the Jerry Long Family YMCA in Clemmons.