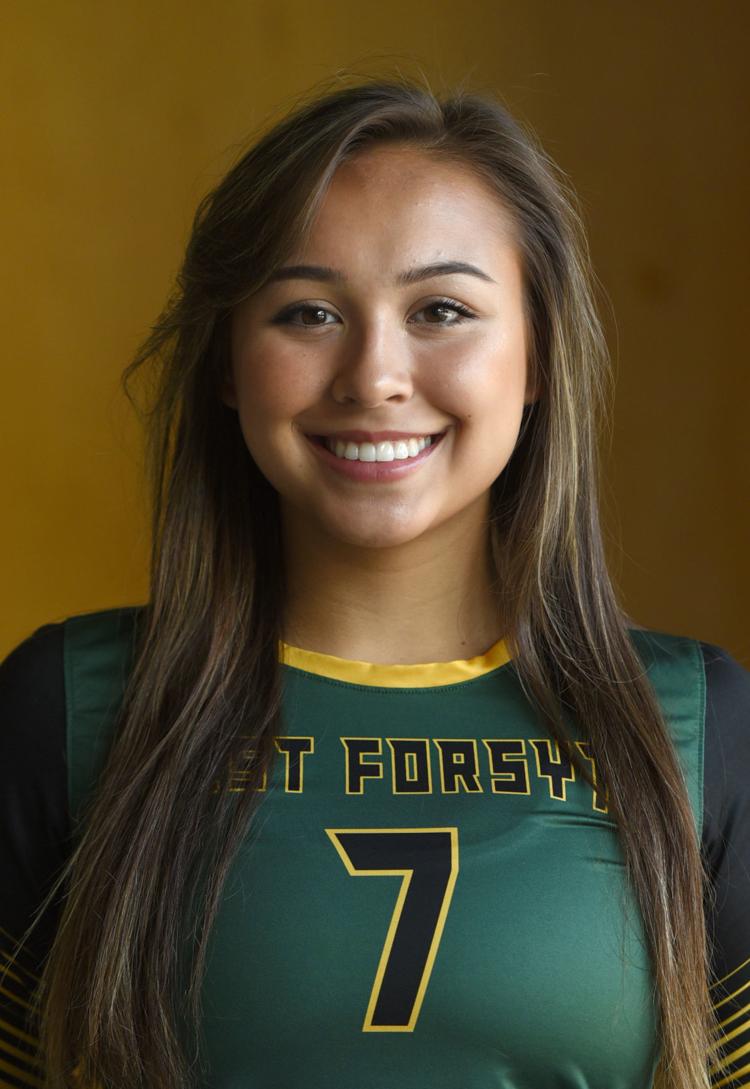 Six years ago, when Jacque Weber of West Forsyth decided to give up dancing, she had a big chunk of time on her hands.
Her mother, Sommany Weber, had an idea.
"She said I should try volleyball," Jacque Weber said. "She played volleyball in high school."
Jacque didn't take to the idea right away, admitting, "I was reluctant at first." She tried out for her middle school team as a seventh grader and didn't make the final roster. But she made the team as an eighth-grader, her mother got her involved with a local volleyball club, and the rest is history.
A 17-year-old senior, Weber is captain and the chief setter for West Forsyth's volleyball team.
She admits the sport sort of grew on her.
"I love that everybody has a job, but not everybody does the same thing," Jacque said.
Jacque has been a setter − the player who makes the last pass before teammates spike the ball over the net. Her mother told her that not everybody can be a setter, than she was a natural for the position.
Lauren Gillon, the Titans' head coach, said she's seen a great deal of improvement from Weber since last season, when she was a reserve.
"A setter runs your offense, and she is getting more and more consistent," Gillon said. "A lot of it is maturity. She's a senior; she wants to leave with a bang. In the off-season, she had to play a couple of different roles for her club team (Twin City Volleyball Academy), and all of it has helped her as a setter. She's more aware of the court, the ball, especially getting it to her teammates where they can do something with it.
"She has really grown in confidence and in her leadership abilities."
Jacque, who holds a third-degree black belt in Tae Kwon Do, said at the end of her junior year, she really started to look forward to this season. Most of the girls on the team, she said, played with her as a sophomore, when she was captain of the Titans' JV team.
"I've been excited to play with these girls; most of them were on the JV when I was captain as a sophomore, and I'm very used to playing with all the people on the court," she said.
"I played setter and right-side hitter in club volleyball last season, and it helped me become more aggressive and know what kinds of sets people can hit."