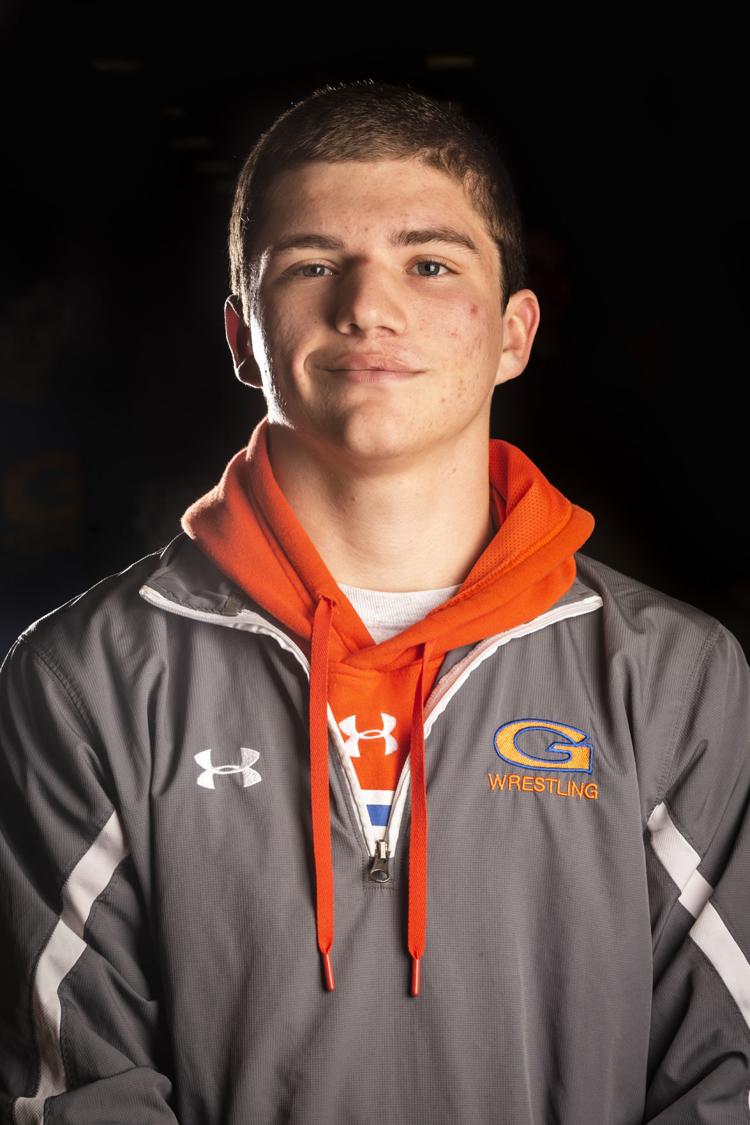 At the start of 2020, Glenn wrestler Jacob Valade had a light bulb moment. It couldn't have come at a better time.
Over the first half of the season, Valade, a junior, was admittedly so-so with a 12-10 record. But then he put together an impressive three-match win streak in the Leigh Hebbard Invitational. That's when his season started to improve dramatically.
Valade, who moved down from 145 pounds to the 138-pound weight class, pinned Devin Cannon of Western Alamance in his opening match.
In the semifinals, he pinned No. 1 seed Leo Reyes-Arroyo of Fayetteville Sanford and finished strong by pinning second-seeded Ian Powers of Catawba Bandys in the championship match. Valade has won 20 of his last 22 matches over the past six weeks.
"Everything just clicked, and for whatever reason, wrestling got easier," said Valade, who was 32-12 as of Feb. 7. "I had been looking for a turning point (to my season). Whenever it came, I just wanted to be sure that I'd be ready take full advantage."
"The same thing happened with my older brother (Will) when he wrestled in high school. Every season he would reach a point where everything started to work very well. So, when it happened for me, it was not a surprise."
Coach Brandon Parsley is confident that Jacob Valade's best is yet to come. Perfecting moves that he's recently learned has played a major role in how much he has progressed.
"I'm looking for Jake to make a good showing at the (Midwest 4-A) regionals," Parsley said. "The coaching staff knew he had it in him. It was just a matter of us bringing it out of him.
"With the new moves, Jake has adjusted well. Those moves fit his style of wrestling. On the mat, he's a meat-and-potatoes type. Nothing fancy, nothing spectacular. It doesn't look pretty, but it works."
Jacob Valade picked up a few pointers and habits from his older brother, who graduated from Glenn last year. Will Valade was a two-time All-State wrestler.
"For every match, I always wear an orange-colored Glenn wrestling hoodie. And I always wear the same underwear, too. But they are always clean. Those are some things I picked up from Will.
"Having him as a training partner for two years was huge. Will is the reason I got into wrestling. He'd beat the dog snot out of me every day in practice. But that helped to mold me into who I am today as a wrestler and as a person."