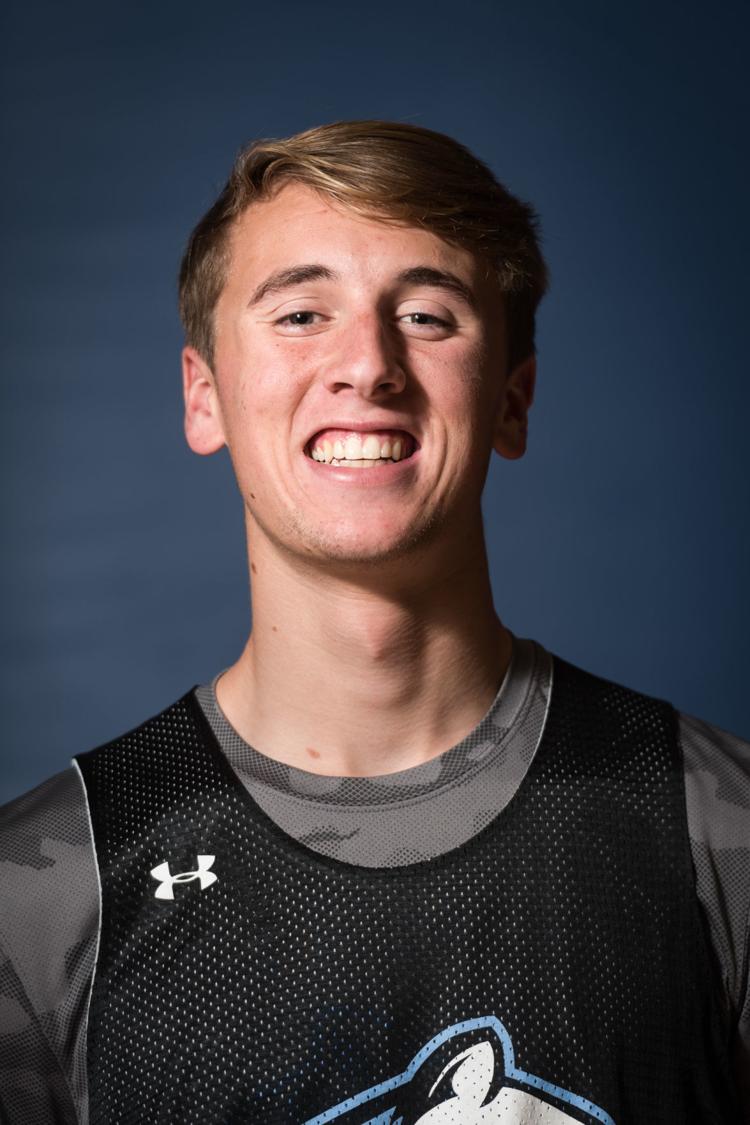 Jack Hooten comes from a football family.
When he finishes college, he wants to work for an NFL team.
Did we mention that he is a basketball player?
Hooten, 18, is a slender 6-foot-6 senior for Calvary Day School's basketball team, a kid who switches back and forth between forward and center, depending on whom his coach, Joe Rybak, needs him to defend.
"The best part of his game is his defense on other big men," Rybak said. "He's the guy I stick on guys who are a lot bigger because he can front them in the post and keep the ball away from them.
"Obviously, he's a good rebounder, and this year, he has really developed in our offense. He runs our sets well, knows when to pass the ball and where to be."
Hooten has played basketball since he was a kid, starting at the YMCA, then moving on to AAU teams that Rybak coaches, then enrolling and playing at Calvary as a sixth grader. He joined the Cougars' varsity as a sophomore.'
There was a brief dalliance with football, playing Pop Warner ball for the South Fork Panthers in elementary school. It only lasted one year.
"I love football, but I thought I fit in better in basketball; I was tall and skinny," he said.
That decision was fine in his football family. His father, Mike, played linebacker for Wake Forest in the late 1980s. His mother is a University of Alabama graduate, and he has an older sister who is at Alabama. And Hooten's favorite spectator sport is football; he'd love to work for the Carolina Panthers when he graduates from college.
"I could really go for that, or I could work for the (Charlotte) Hornets," he said. "I just want to work for a team; I want to do something I like."
Hooten loves to fish, but that's mostly just a fun hobby. He likes to fish for bass in ponds around the area, but he is really passionate about going to the family's vacation home on the Neuse River near Oriental where he can target red drum and flounder.
Three questions for Hooten
Q: Where would you go on your dream vacation?
Q: Who's the athlete you admire most?
Q: What's your favorite sports movie?