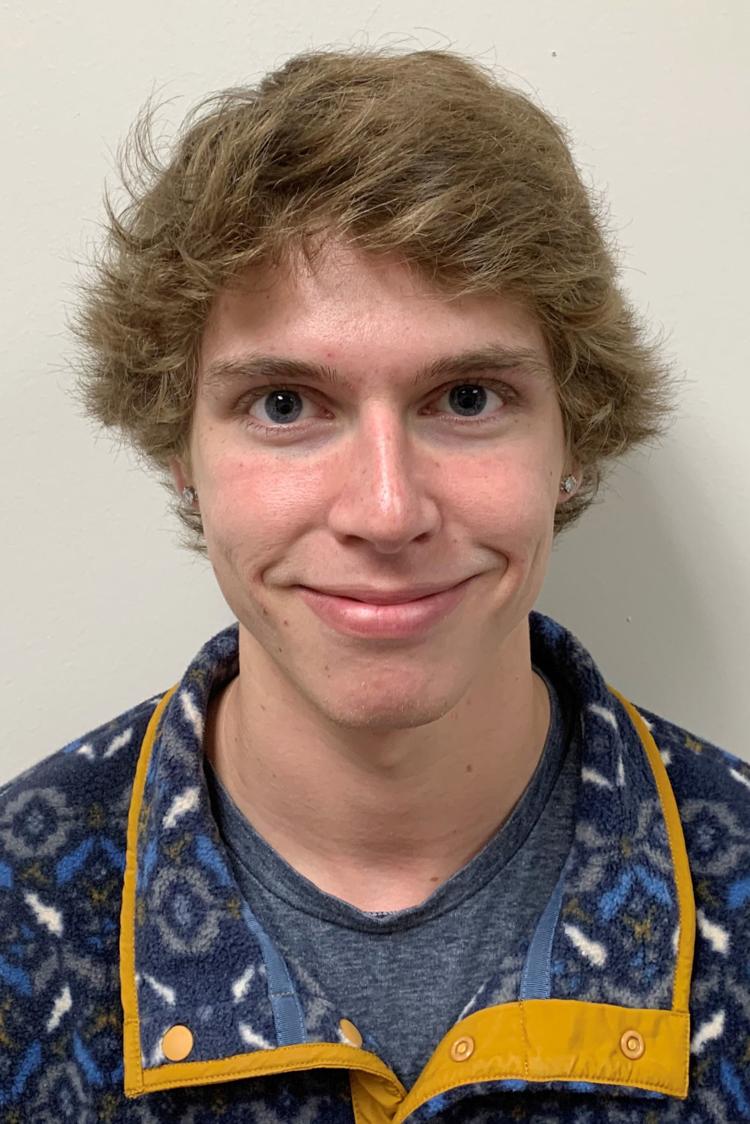 Isaac Hampton recalled playing tag in a swimming pool as the beginning of his interest in competitive swimming. "I got used to playing tag with some friends at the pool," he said. "My mom (Amber Westphal) thought I was fast."
Hampton, a senior at East Forsyth, got his first taste of swimming competitively as a freshman on the Eagles team. "I liked the energy my teammates gave off," he recalled. "I got used to it. I've improved a lot."
A couple of things he hasn't got used to are early practices and nerves. "Waking up at 5:30 in the morning and jumping into ice cold water isn't fun," he said, laughing. "They say they keep it at 80 (degrees) but it feels like 50 or something.
"I still get nervous before I do my swim meets."
Hampton was one of only five boys on the team this season. He said wearing a competitive swimsuit was probably the biggest reason more males didn't participate. "A lot has to do with the swimsuit," he said. "A lot of guys can't handle it, but you get used to it."
He prefers to wear normal swim trucks during practices. "I get that drag they give," Hampton said. "It helps me go faster in meets."
Hampton swims the 50 free, 100 free and the butterfly leg on the 200-medley relay. "I wish I did butterfly more, but I'm dedicated to making my free (style) times faster," he said. "I'm a sprinter. I just go quick and fast in those events."
He's proud of setting personal records in the 50 and 100 free this year. "I was just in that mindset that I've got to do better," he said. "My 50 free was a 32.93. My 100 was a 52.0."
Hampton's philosophy is simple. "If you fail you can always do better next time," he said.
Entry dives are his biggest strength, but his turns need work. "I react quickly to the starting buzzer," he said. "I could have turned quicker. I get left behind the other swimmers, but I catch up to them."
Hampton wears contacts, which sometimes is a problem if his goggles come off. "I wear contacts so I can open my eyes," he explained. "If my goggles fall off, I go blind. I have to make sure I stay between the lane lines.
"It's not that difficult because I kind of get used to where everything is."
Hampton's younger sister, Daisy, is also a teammate. "We joke around all the time and make the coaches so mad," he said. "We trash talk every day."