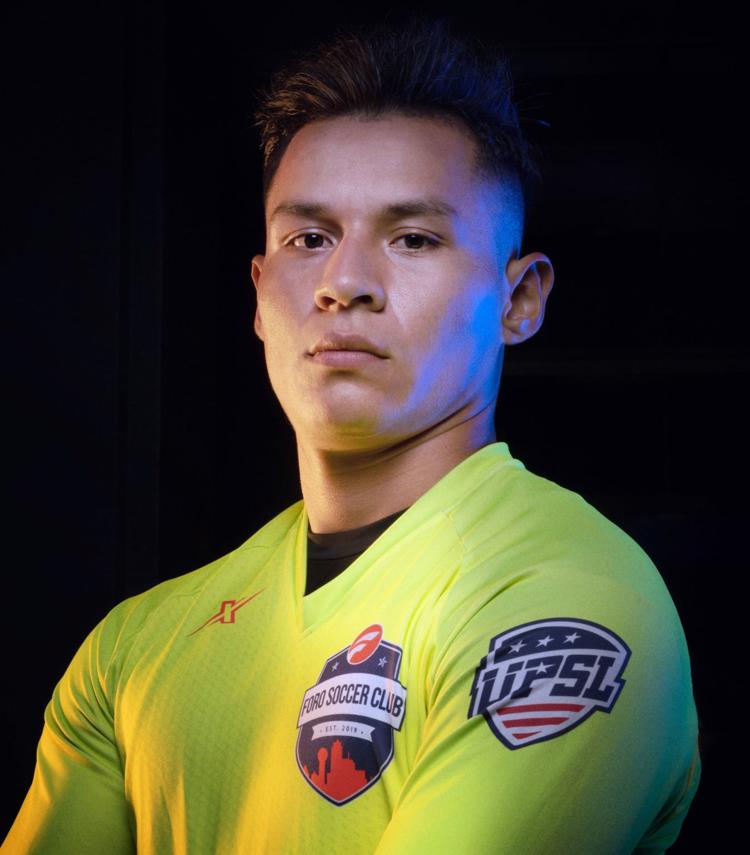 Hector Perales proudly recalls his three years on the North Forsyth soccer team. "We were the first team to take North Forsyth past the second round in the playoffs," said Perales, a 2011 graduate of North. "We beat Northern Guilford, the No. 2 team in the state, in the second round. They were undefeated."
The Vikings, who narrowly missed being co-conference champions during Perales senior year, would lose to Cardinal Gibbons in the third round. "We lost to Southwestern Randolph in the last game of the regular season," Perales recalled. "If we win that game, we would have been conference champions."
One of biggest obstacles Perales faced was racial comments. "Opponents would say things about our skin color," he said. "We had to remain calm."
Perales had a brilliant career as the Vikings goalkeeper his junior and senior years. "My jayvee year was the first year I played at North," he said. "I played forward and did pretty well. I liked playing striker because I liked making goals.
"I started practicing at goalie and (Coach John) Timmins moved me to varsity."
Perales passion for soccer has led him to play for several teams since graduating from North. "I played in the Adult Soccer Association," he said.
"I played for the Carolina Railhawks and the Silverbacks. I played for the Winston-Salem Youth Under-23 and then moved to (Washington) D.C. to play with Federal City. They were affiliated with the D.C. United Under-23 team."
His career continued with a return to North Carolina where he played for the Gate City Football Club in Greensboro and then moved to Raleigh to play for Del Sol.
Perales jumped at the opportunity this year to play for a new club, Foro Soccer Club, in Ft. Worth, Texas, which is sanctioned by the United Premier Soccer League.
"We won our conference championship in the Northeast Division, which had over 100 teams," he said. "We made it to the national semifinals."
Leaving Winston-Salem and putting down roots in a new city for an extended period was difficult. "I did get homesick," he said. "When I was in D.C. I was only five hours from home. Now it's almost a whole day apart.
"I knew this was what I wanted to do for a living. You have to learn to build thick skin."
Perales also has two cousins, Erick Cortez Martinez and Nano Martinez, who have enjoyed outstanding careers at North. "Erick will graduate from Randolph College this spring. He wants to come down to Texas and play. Nano really put in a lot of work to get back to where he needed to be this year. My brother is also an assistant coach at North."
Perales credits Timmins with having a major influence in his career. "He was vey passionate about the game," he said. "He was also a very good life coach and a very good friend.
"He instilled in us the technical aspects of the game. He was always willing to go that extra mile, even outside the pitch. He would take us to get physicals and pay for them. He would pay for food out of his own pocket.
He was definitely a father figure for our team. He taught us discipline, respect and how to compete without losing our sense of being a human being."
He hopes his love for the game inspires others. "Follow your dreams," he said. "A lot of people pave the path for you. I want to inspire others. That's the biggest reward."