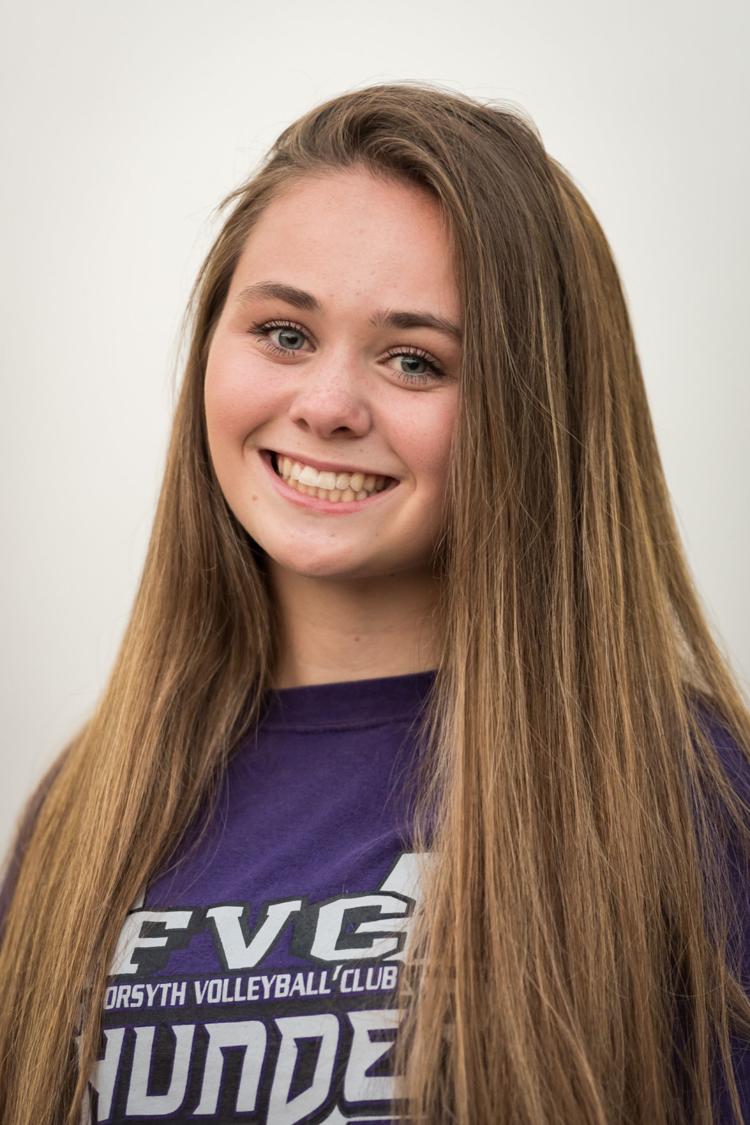 It didn't take long for Heather Fulp to realize that she was in for a major challenge as a first-year starter on Walkertown's volleyball team.
Fulp, a senior, took over as the setter for Wolfpack assists-leader Lindsey McKinney, who graduated last June.
Walkertown lost six seniors from last year's squad who either started or played significant minutes. As a result, Fulp had to go through the process of getting acclimated to a new set of teammates. That's worth noting because the Wolfpack runs a 5-1 set in which there's only one setter who's in charge of the offense.
"At first, it was hard," said Fulp, who had a team-high 39 assists through the first six matches of this season. " But now I'm in a better place. I'm a lot more comfortable with everybody and as a team, we're getting a better feel for each other and for what we're doing."
Coach Kaytee Ward of the Wolfpack has no doubts that Fulp will continue to raise of her level of play as the season progresses. With this being Fulp's last year of high school, Ward feels that Fulp will be primed to make the most of it.
"Heather is the sweetheart of this team," Ward said. "She's like a mother who's always positive, who's always talking up and encouraging people.
"Sure, she has some big shoes to fill. But she's coming along nicely as that one setter who's able to put the ball where it needs to be for our hitters. I'm looking for her to go all out this season."
Fulp understands that to help maximize her effectiveness, it's imperative that she maintain her endurance for every minute that she's on the floor. That's why she runs as often as possible. After practices and matches, she'll run five laps around the gym. When she's home on the weekends, she spends 5 to 10 minutes running on the treadmill.
"As a setter, stamina is a must," said Fulp, a four-year varsity performer. "That's because during the course of a match, you have to cover a lot of space in a hurry."
Three questions for Fulp
Q: What's your dream job?
Answer: Dermatologist or ER surgeon
Q: Who's had the most influence in your life?
Answer: Tina Fulp (mother) and Kynley Fulp (sister)
Q: If you could have one superpower what would it be?
Answer: Read people's minds