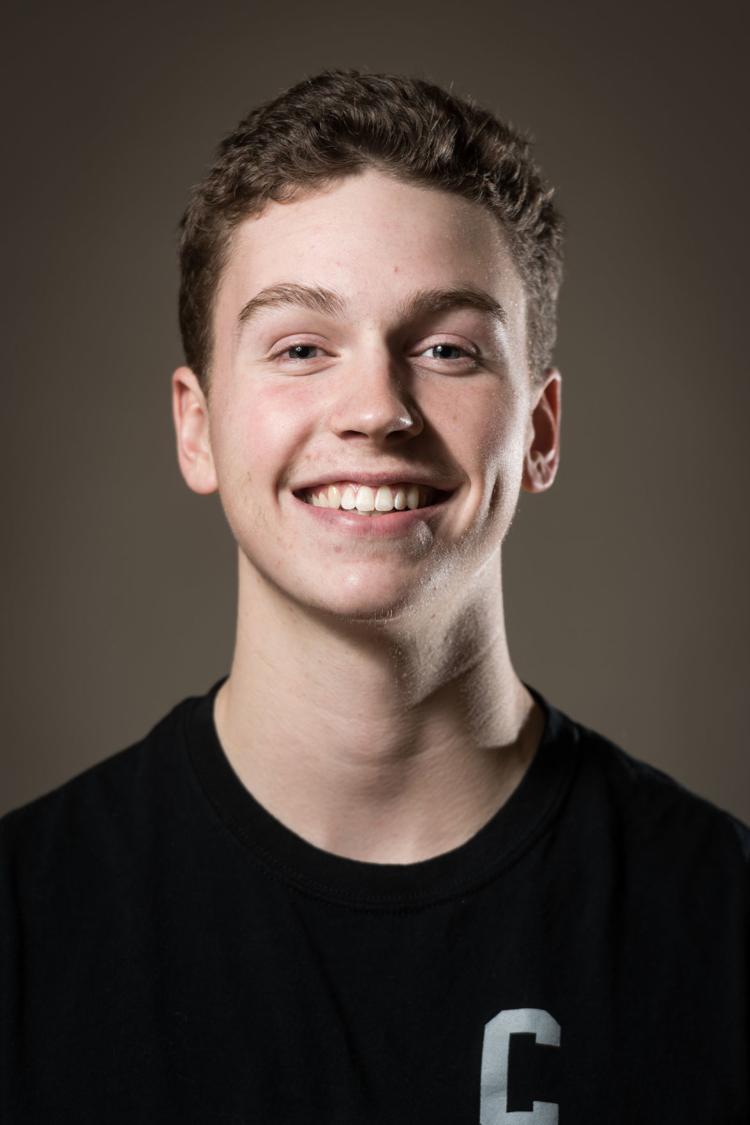 The dream became reality when Harrison Copeland mounted his starting block at the Class 4-A state swim championships last week.
For Copeland, a senior at Reagan, it was a personal milestone to qualify in the 100-yard freestyle. A week earlier, he placed eighth in the Class 4-A West Regionals to secure his spot at the state meet. Additionally, he swam the backstroke leg on the 200-yard medley relay.
"It's ultra-competitive in our region, so that makes it that much tougher to qualify," said Copeland, an All-Central Piedmont Conference pick in the 100 freestyle and the 200-medley relay during his career with the Raiders. "Plus, I don't train year-round like most of my opponents.
"I was so happy to get my time down where I could qualify as an individual. Up until this season, that's something I had never been able to do."
Coach Ryan Michel openly admits that Copeland's emergence was a pleasant surprise. It's unusual for a swimmer to be able to hold his or her own against the top performers unless they train and compete year-round.
"If you had told me four years ago that Harrison would wind up being an all-conference swimmer and state qualifier, I would've told you that you were crazy," Michel said. "Everything that he's accomplished is a tribute to his hard work. He has met and exceeded all of my expectations."
Copeland went through a positive transformation because of his devotion to weight training.
"Lifting helped Harrison to re-shape his body," said Michel. "That's what made it possible for him to become an elite swimmer."
State champion and former teammate Max Edwards, now a freshman swimmer at Virginia, convinced Copeland that weight workouts would pay off handsomely. Edwards, the state record holder in the 50-yard freestyle and 100-yard butterfly, was voted Most Outstanding Male Swimmer at last year's Class 4-A state championships.
"Max introduced me to weight training," Copeland said. "Once I did it, I really enjoyed it. I could tell the difference right away. Being stronger enabled me to swim with more power at the start and on the turns. And it's really helpful in the late stages of a race."
Looking back on his career, Copeland believes his most memorable moment came two years ago at the conference championships. He swam the third leg on the 200-freestyle relay that pulled off an upset victory over heavily favored West Forsyth.
"Nobody expected us to win it," he recalled. "And it was the first time that I ever went under 23 (seconds) for a 50-yard freestyle. That was a real feel-good moment for me."