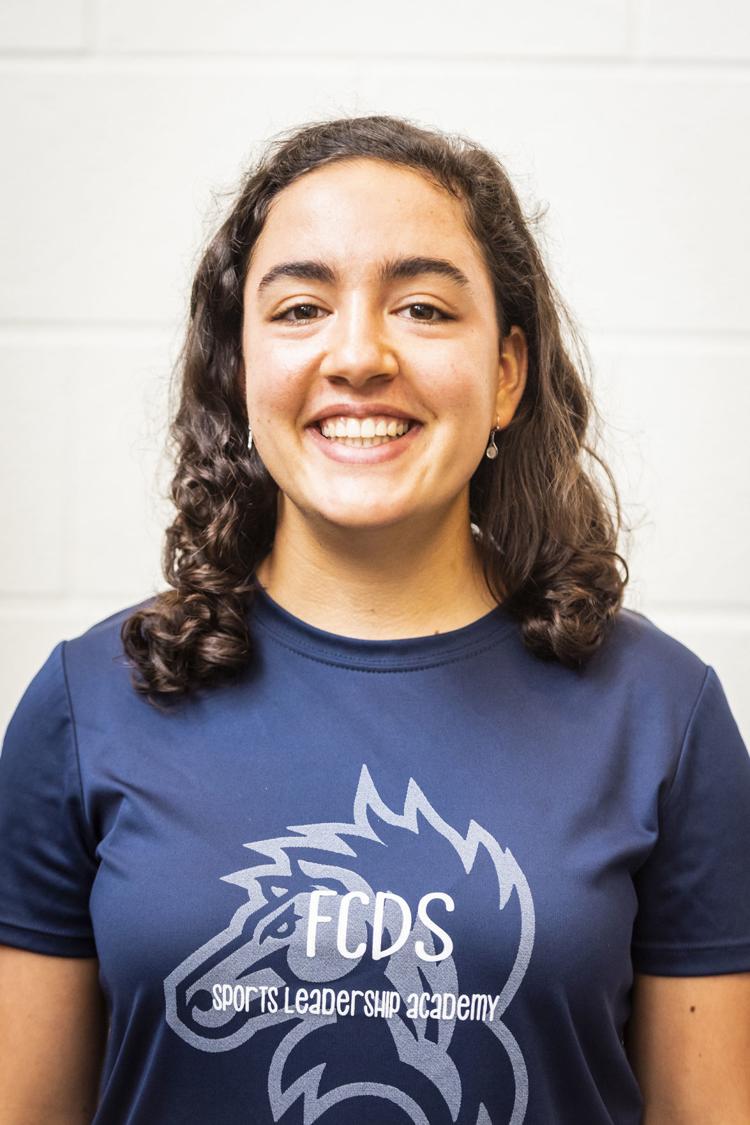 Halle Kincaid, the senior who plays No. 1 singles for Forsyth Country Day's tennis team, is really interested in eating — and not just how it relates to chewing up the opponent across the net from her.
Kincaid, 17, has been playing tennis for five years, the same length of time that she's been running a non-profit organization with her sisters, Ava and Julia, that offers tips on healthy eating for school children.
Kincaid's effort, Kid Smart Food, does programs at elementary schools across the Southeast, attempting to teach them how to make and eat healthy snacks — yogurt parfait, banana boats, popcorn bars and watermelon ice pops are ideas on the website (www.kidsmartfood.org).
"Childhood obesity affects one in three kids," Kincaid said. "My parents taught us to eat fun, healthy snacks, and we talk to elementary school kids and teach them to make healthy snacks. We want to install good eating habits in kids at a young age."
The Kincaid sisters have visited schools in seven large cities in North Carolina, South Carolina and Virginia, sometimes receiving inquiries from principals through the website, sometimes setting up contacts themselves.
"We'll go do programs when we have breaks in school, and sometimes we can leave school a little early to do a program," she said. "We did a lot of stuff over the summer."
One other thing Kincaid did over the summer was move up from No. 2 to No. 1 singles in her fourth year on the Furies' varsity.
Her coach, Harold Moore, said Kincaid has become a "go-to kid" for leadership on the team, of which she is the captain. She's taken over the No. 1 singles slot by being a very consistent player.
"Her strength is her consistency," he said. "She's developed a pretty good knack for hitting really good angles, and she's improved her ability to keep the ball in play quite a lot from last year."
Kincaid started playing tennis in the seventh grade, in part because she didn't have anything else to do after school in the fall. She played No. 1 singles on the JV as an eighth-grader. She moved up to the varsity as a freshman and improved a great deal the next summer, but an ankle injury kept her in a walking boot for a month and out of action her entire sophomore season. She returned as the No. 2 singles player as a junior and moved up to No. 1 this season.
"I don't feel that much pressure playing No. 1," she said. "I do know I draw a lot of stiff competition; they're really good, but it's exciting to be playing really good competition."