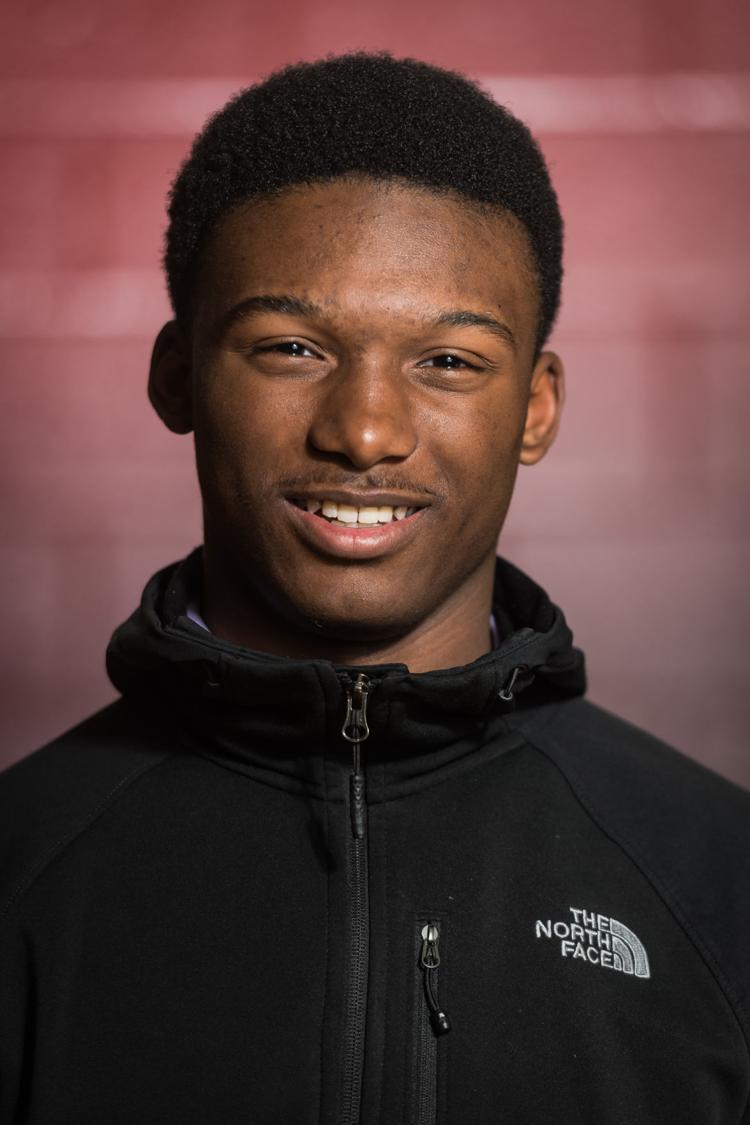 Glenwood Allen III is looking forward to returning to this year's NCHSAA 2-A Indoor Track and Field Championships at the JDL Fast Track in Winston-Salem. The Atkins senior is hoping his 4x200 and 4x400 relays will be on the medal stand.
It's not Allen's first trip to the state championship. He's been as both a spectator and participant. "Coach (Rufus Crouch) allowed me to go my freshman year," he said. "It was a good experience. It showed what you had to do."
His 4x200 relay team qualified last year. "We did well," Allen said. "Our third leg (runner) was cut off and hit the bars. He had bruised ribs, but he still finished the race."
Both relays have qualified for next week's state championship. "Our boys won first in the 4x2 at the conference meet and qualified," said Allen. "Our 4x4 qualified earlier this season."
Allen runs either the first or fourth leg. His strategy is simple. "Stay faithful and believe in your team," he said. "All the hard work you put into it will pay off one day."
Allen, who began running in the seventh grade at Wiley Middle School, has been on the indoor and outdoor teams all four years at Atkins. "I always heard stories about my dad running," he said. "I used to run around at recess in elementary school.
"I love the adrenaline rush. There's nothing more exciting than being at the line and hear 'set' and then hear the gun go off. You just go as fast as you can off the finish line."
Aching muscles and cramps are his biggest enemies. "I'll use an ice bath, a jacuzzi and get a massage every now and then," he said. "The worst time of my life was coming down the stretch in a 4x4. All my abs locked up and twisted. At the time it feels like you're gonna die."
Allen also runs the 55 and 300 in indoor track. "I PR'ed (personal record) in all my races but I didn't qualify for states in those," he said. "I feel like my hard work paid off at the end of the day. You've just got to believe in yourself."
Frustration can set in when he works hard but his times don't reflect it. "Not being able to get the times you want sometimes feels like you work hard but don't get the results you want," said Allen. "You do your best, run your race and have fun. Once you put all the work in it, it's all you can do."