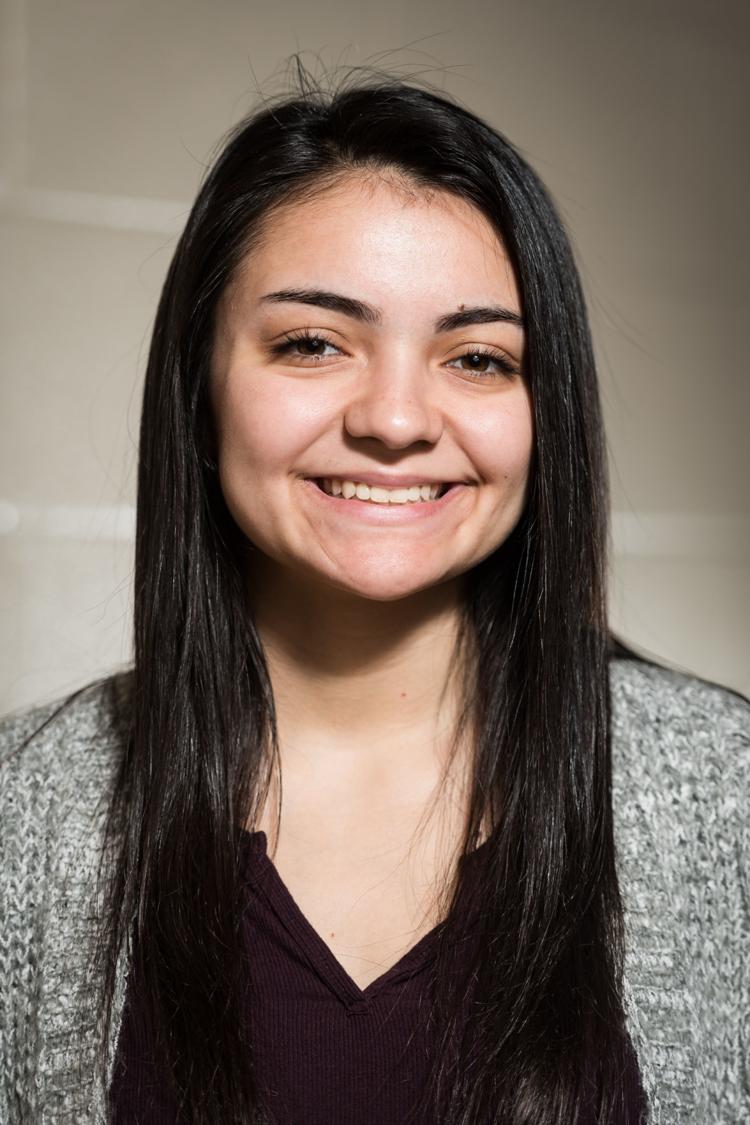 Gabby Winters' softball career has come full circle. Over the past four years, she's filled in wherever needed, doing whatever it took to make the Bobcats better.
"Gabby is the epitome of a workhorse," Coach Amber Foster said. "Every year, I've asked her to switch positions based on team needs and she never complained about it. Gabby is a coach's dream."
Winters started out as a leftfielder as a freshman, but she moved to second base the following year. As a junior, she made the transition to playing third base. In her final season, she's back to where she started from as a freshman.
"Switching up has been challenging," she said. "Each time there was a change, it was a position I had never played before. So, it took some time for me to get fully adjusted."
Looking back on her career, Winters has fond memories of her grandest moments at the plate. As a sophomore, she went 4-for-5 with 7 RBIs, which included the first and only home run of her high school career as Glenn beat East Forsyth 16-8.
"I didn't know for sure if it was a home run or not," said Winters, who also served as a manager of the Glenn volleyball team. "As I ran around the bases, everybody kept telling me to slow down because I had hit it out of the park.
"Later on, I learned that I hit the ball over my parents' heads. They were watching from behind the fence in right-centerfield. I'll always look at that game as my favorite. And it was all the more satisfying because it was against East, our biggest rival."
Off the field, Winters has excelled academically. She is the salutatorian for Glenn's Class of 2020 (4.426 weighted GPA). Next fall, she will attend UNC Chapel Hill or UNC Wilmington as a pre-med student.
"What I'll miss most about high school softball is being on a team that's really like a family," she said. "During the season, we're together every single day for three months. It's going to be hard to leave that behind."
Three questions for Winters
Q: Who's had the most influence in your life?
Answer: Brian Winters (father)
Q: What are your hobbies?
Answer: Running, exercising and hiking
Q: Who's your favorite TV character?
Answer: Meredith Grey of "Grey's Anatomy"