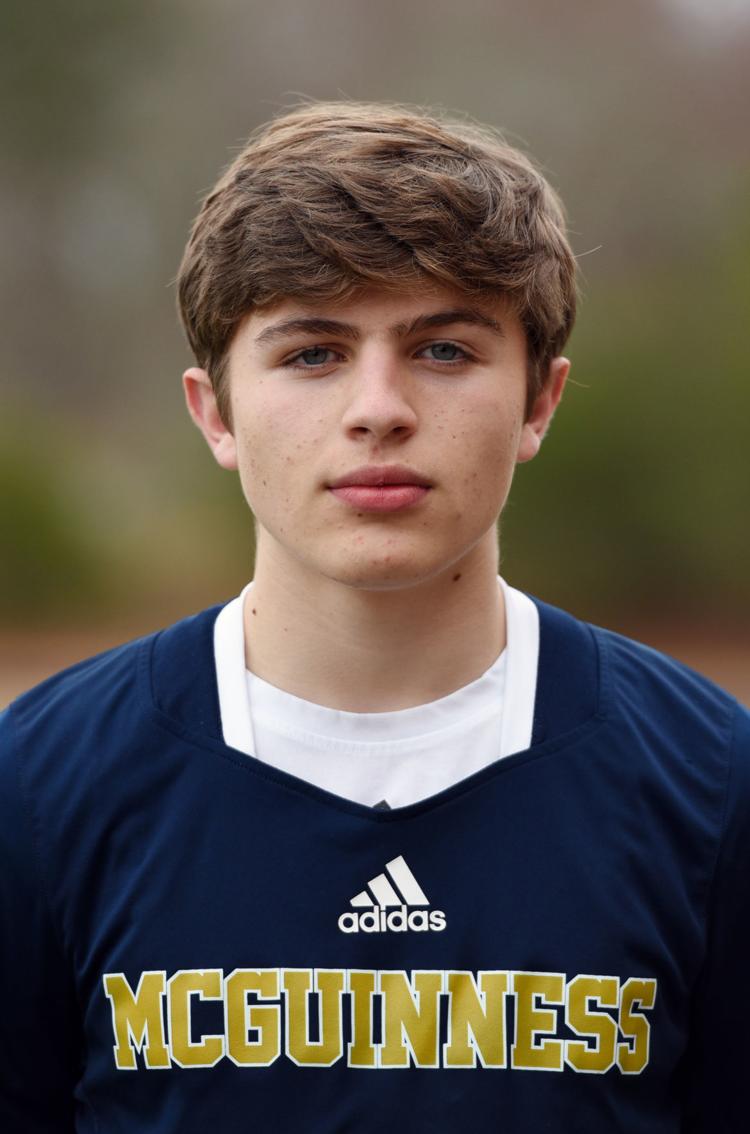 If it appears that sophomore Frankie Cetrone has a leg up on opposing defenses on a lacrosse field, it wouldn't be a far-fetched thought.
Cetrone, who plays attack for Bishop McGuinness, grew up exposed to the game from an early age.
His father, Dan, was the lacrosse coach at Greensboro College for 16 years.
"I've been playing since I was 5," Frankie Cetrone said. "With my dad being in the position he was, I've always been around the game. I'd go to practices and home games with him a lot. I remember warming up the goalie before games and helping my dad out with some other stuff. That has definitely been beneficial in my development as a player."
Lacrosse isn't the only sport that Cetrone played growing up. He was also active in soccer and basketball. He gave up soccer in middle school and stopped playing basketball this year.
"I enjoyed both of them, but to me, lacrosse feels a lot more like a family," he said. "You make so many connections through lacrosse, and you don't have to be tall like you do in basketball to find success."
Cetrone played varsity for the Villains last season as a freshman, which proved to be a little different experience than playing for his club teams.
"It took me a little while to get use to everyone's size," Cetrone said. "There were a lot of seniors on our team and on the teams we played against. It took some time to adjust to that."
This season, Cetrone said he came in feeling more prepared.
"I worked out a lot with my dad and my club coach over the summer," Cetrone said. "I've had more of a scoring role this year and we have a really balanced team. We've got a lot of good dodgers and shooters."
The Villains' season is on hiatus until at least April 6 because of the coronavirus outbreak.
"The timing wasn't great, but we hope we can continue at some point," said Cetrone, who is also involved with the Special Olympics club.
Three questions for Cetrone
Q: What's the best book you've read?
Answer: "The Energy Bus" by Jon Gordon
Q: What's your favorite sports movie?
Q: Where would you go on your dream vacation?