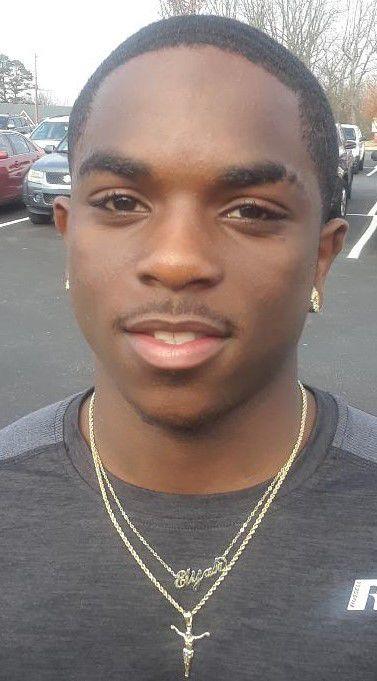 A history of hamstring issues has kept Elijah Bethune from reaching his potential on the track at Walkertown.
Bethune, a junior, excels in the short sprints and long jump. So far, his best performances have come as the anchor leg on the Wolfpack's 4x200 relay, which is ranked No. 4 for Class 1A/2A in the state rankings compiled by the NCRunners website.
There's no question in Bethune's mind that the relay team will be in the hunt to challenge for a title in the state indoor championships on Feb. 15. In the Western Piedmont 2A Conference championships, the Wolfpack finished second in the relay behind Atkins, which is No. 1 in the state rankings.
"On the relay, all of us are like brothers," Bethune said. "We're so familiar with one another and that really helps on our baton exchanges."
Bethune admits that being slowed by injuries has been frustrating. Yet, he's confident that his best is yet to come.
"Over the past two years, I've grown tremendously," he said. "In the past, whenever I've started to peak, that's when I've had those injuries.
"I feel like I can improve enough to reach the next level (college), so I can't let injuries stop me. I have to do what's needed to make sure that the hamstring gets stronger, so I won't have those problems in the future."
Coach Marcus Sutton likes what he's seeing from Bethune.
"Elijah may be small in stature (5-foot-3), but he can run," said Sutton. "There's so much talent and potential and he's a joy to work with.
"But there is uncertainty. It really hampers him in the individual events. Because of the hamstring, he's not able to get full explosion that's so important in the dash events and the long jump. Everything comes down to him getting over that injury bug."
This is the first time in his athletic career that Bethune has devoted all of his energies to track and field. Over the past two years, he wrestled and competed in indoor track. Last year, he placed third in the conference wrestling championships in the 113-pound weight class.
"It was not a difficult decision for me to choose one over the other," he explained. "I enjoy track and field a lot more. It gives me an adrenaline rush that I don't get with wrestling.
"Doing both sports required a lot of practice and a lot of focus. My dad (James Bethune) was always there to help me with getting in those extra workouts for any wrestling or track practices that I missed."