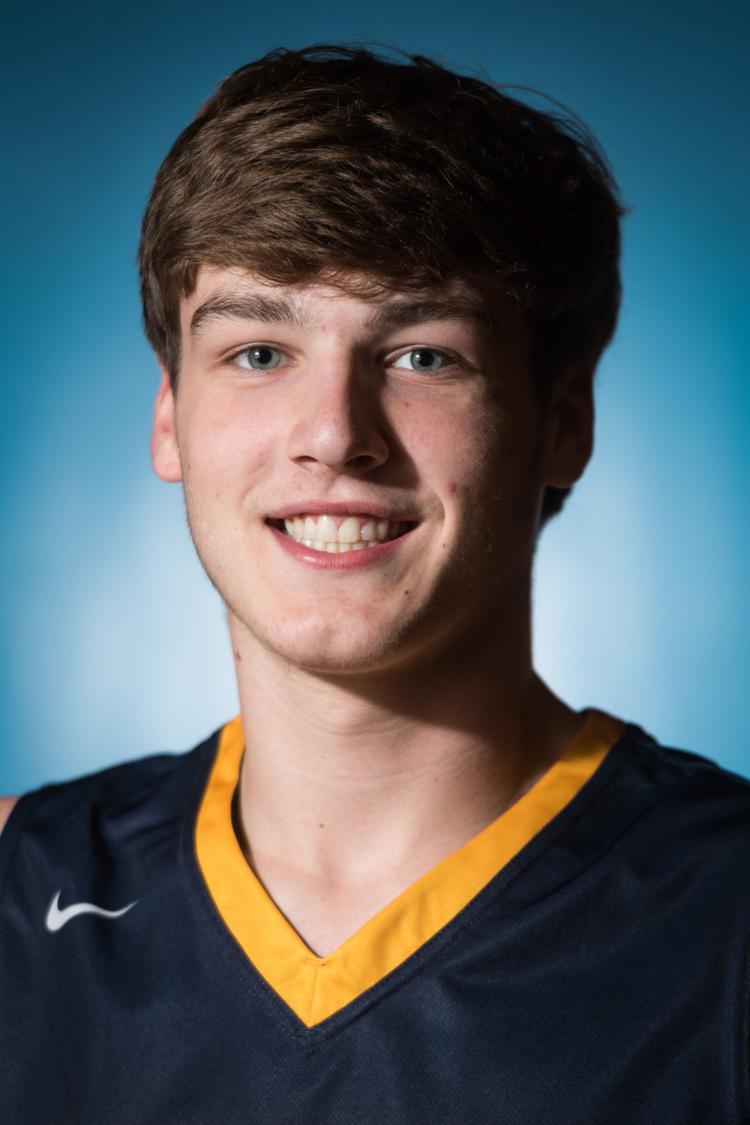 Davis Blackwell found his way back home for his senior year on the Mount Tabor basketball team.
Blackwell, who transferred to Forsyth Country Day for his junior year to reclassify, said he figured out quickly that it wasn't a good fit.
"I realized how much I missed being with my friends and my teammates," said Blackwell, a 6-6 ½ reserve forward. "I came to realize that I wanted to finish my career with my best friends. Something about my leaving just didn't feel right. I knew I needed to get back."
Blackwell returned to Mount Tabor for the start of the second semester of his junior year but wasn't eligible to participate in basketball. He did, however, play lacrosse last spring for the first time.
"It was a fun experience, but I got nailed by a ball on my calf and had to miss tryouts for my AAU team," Blackwell said with a laugh. "I missed about a month of the lacrosse season. I don't think I'll be playing this year."
All the anticipation and excitement for his senior season of basketball came crashing down when he broke his foot in a preseason scrimmage.
Blackwell was going up for a layup and came down on an opposing player's foot.
"My foot just rolled over on someone else's," Blackwell said. "I knew something was wrong immediately because I couldn't put any pressure on it. I didn't have to have surgery. I was on crutches for two weeks and in a boot for about six weeks. I missed the first nine games of the season."
Blackwell attended practices and did what he could to maintain contact with his teammates and coaches.
"I'd come in and try to do push-ups every day just to try and stay ahead of the process," he said. "It was frustrating for me not to be out on the court, enjoying the success we were having."
When Blackwell was able to come back, right around the time of the Frank Spencer Holiday Classic, the results didn't come as quickly as he wanted them.
"My first game back was the second game we played against Winston-Salem Prep," he said. "I got to play about four minutes and didn't really do much. I think not being able to come back and have an immediate impact was frustrating as well. My mind was telling me one thing, but my body was telling me another. Since the Frank Spencer, I feel like I'm back to being where I'm supposed to be and I want to do all I can to help this team finish strong."