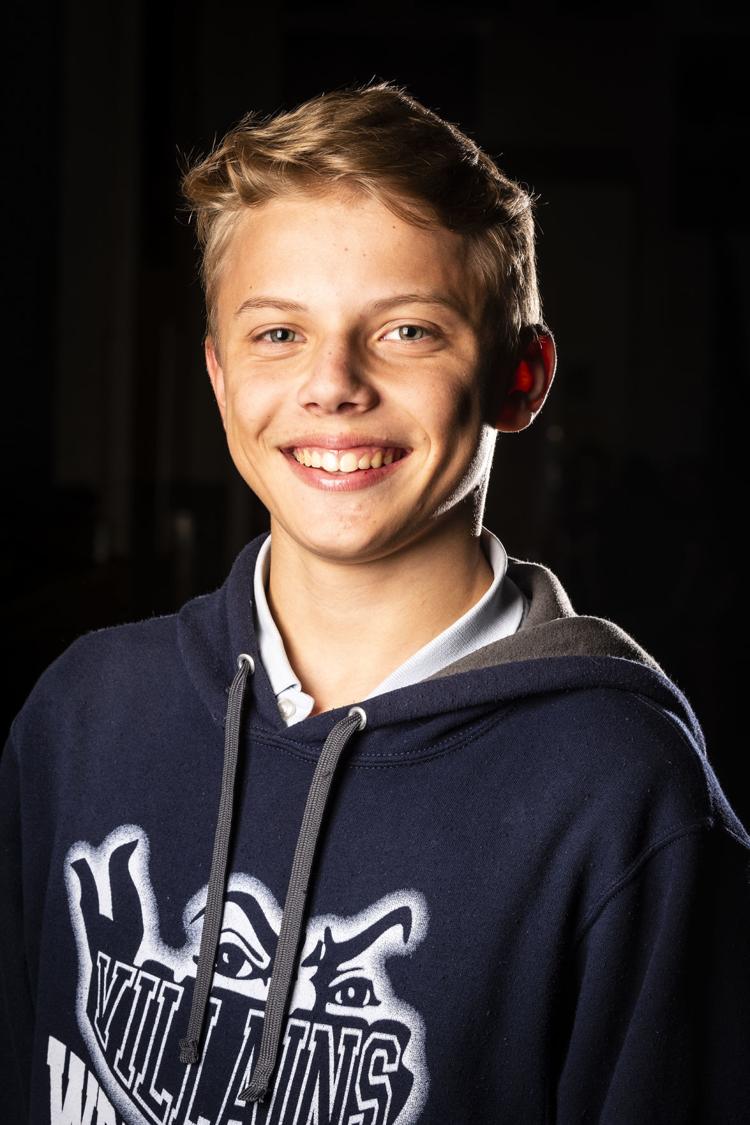 To call David Krawczyk a novice when he began wrestling last season at Bishop McGuinness would be appropriate.
"I won my first match last December and didn't even know I had won it," Krawczyk said with a laugh. "I had just pulled a switch and got two points with six seconds left in the third period. I thought we had another period to wrestle."
Krawczyk, now a sophomore, got talked into wrestling by a friend, Daniel Cancro. Neither of them had wrestled before.
"He told me it would be fun to do, so we did it," Krawczyk said. "We went and met the coach last fall, before practice started, and he showed us a few things to work on."
Krawczyk was a stout 4 feet, 11 inches tall and weighed in at 83 pounds. He was wrestling in the smallest weight class, 106 pounds, but was still upward of 23 pounds lighter than most of his opponents.
"My very first match was against a guy who was clearly a lot more experienced than I was," Krawczyk said. "He came out and lifted me up and just threw me to the ground. I got pinned in eight seconds. I didn't get discouraged, though. It motivated met to get better and work harder. I knew wrestling was something I wanted to keep doing. I was hooked. Halfway through the season, I started connecting moves and hitting different things during matches. It just clicked for me."
Krawczyk has grown seven inches and gained 23 pounds since last season. He began the season wrestling in the 113-pound weight class but has since dropped back down to 106 and already has five wins.
He spent a lot of the offseason working out in his garage and doing wrestling-specific workouts with a club team in Kernersville.
"I just want do better than I did last season and do things faster than I did before," he said. "I lost my first two matches at the regional last year, so I want to make it through that this year and qualify for the state meet."
Three questions for Krawczyk
Q: Where would you go on your dream vacation?
Q: What are your favorite TV shows to binge watch?
Answer: "The Mandalorian" and "The Flash"
Q: What three people, living or dead, would you invite to dinner?
Answer: Charles Krawczyk (great grandfather), Charles Krawczyk (grandfather), Jim Carrey