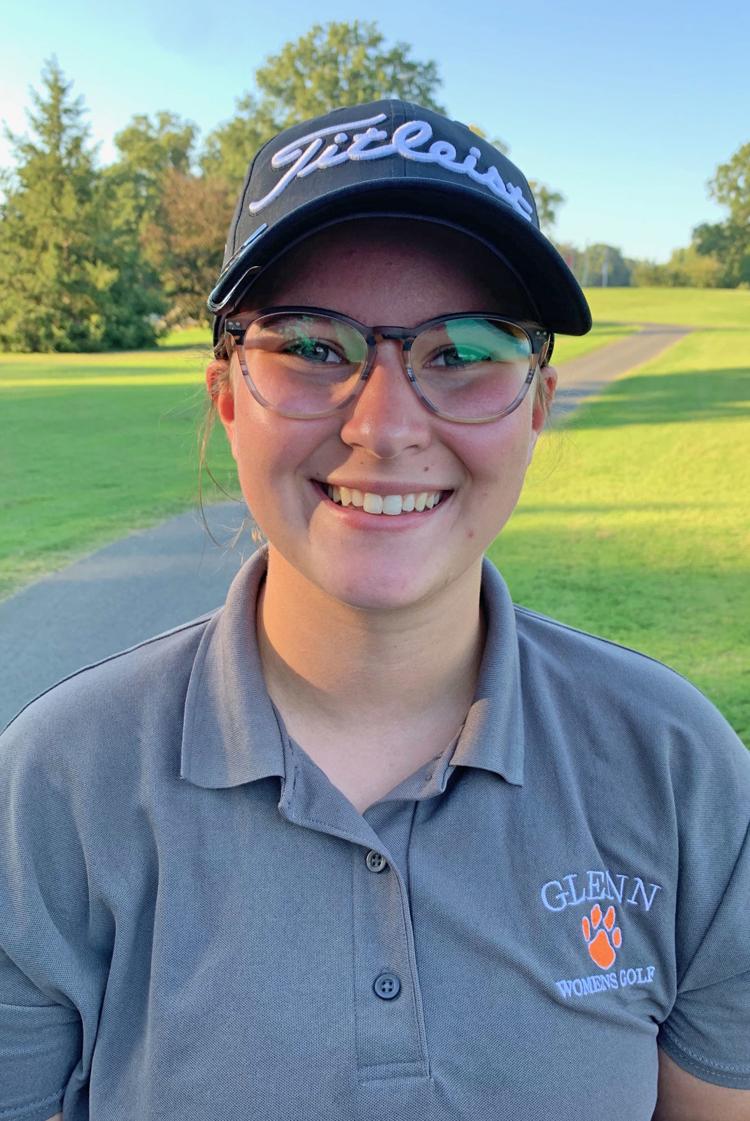 Cori Floyd was a shooting guard on the girls basketball team at Glenn for three seasons. But now, she's chosen to add golf to her resume as an athlete.
Floyd, a senior, didn't pick up the clubs until two summers ago. Almost instantly, she took a liking to the game, and even entertained the idea of playing for the school.
"I decided to try golf to see if I enjoyed it or not," Floyd said. "I had a good friend who played on the team. But I decided not to attend tryouts that year because I wasn't ready. The confidence just wasn't there."
Now, it's a different scenario.
Even though this is her first year of playing competitively, Floyd performed well enough during the preseason to serve notice that she can be a factor this fall. Coach Rick Bright of Glenn believes that Floyd has the ability to make the cut for the NCHSAA Class 4-A regional championship.
"The game is very new to Cori, but she has good swing mechanics and consistently makes solid contact with the ball," Bright said. "Fundamentally, she's solid. With her, it's really a matter of continuing to sharpen her skills through repetition. It's clear to me that she has that inner drive to keep improving beyond her current skill level."
Floyd picked up a lot of the game's nuances from watching her friend, Kaitlin Idol, play in Glenn's matches the past few years. Idol, who graduated last June, was the Bobcats top golfer and a two-time state qualifier.
"Having the opportunities to watch Kaitlin on the course was very helpful," said Floyd, who has a 4.2 weighted GPA. "I learned that it takes a lot of patience to play this game. And you've got to have the right mindset to keep playing so that your game will continue to progress."
Floyd admits being surprised by Bright's vision for her qualifying for the regional in her first and only high school golf season. Although she's pleased with her short game, she acknowledges that her long putting needs work. "If someone told me last year that I might have a shot at making regionals, I wouldn't have believed it," she said. "But it's exciting to know that my coach believes in my ability to that extent."
Three questions for Floyd
Q: What's your dream job?
Q: What are your hobbies?
Answer: Pottery, drawing and writing
Q: If you could live anywhere in the world, where would it be?