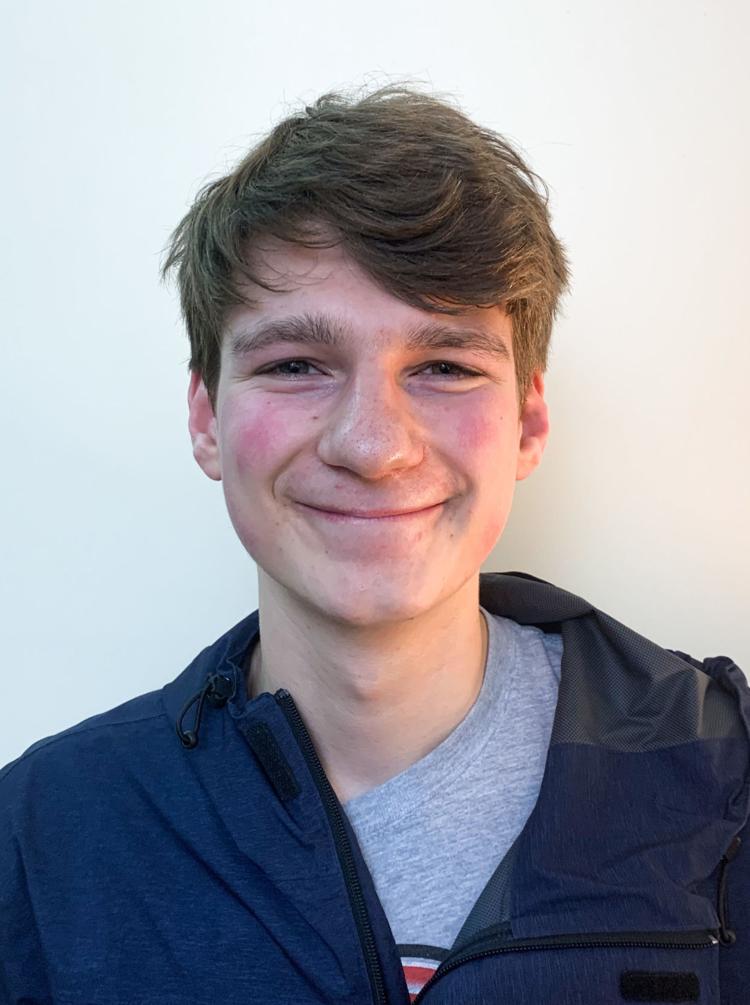 Conor Ebbitt has been a mainstay in the Reynolds running program for four years. Ebbitt, a senior, has participated in cross country as well as indoor and outdoor track the past three years. He ran cross country in the fall and qualified for the first time for the NCHSAA 4-A state championship meet.
Ebbitt had to make a decision when indoor track began. "I didn't do indoor (track) this year," he said. "I decided to focus more on schoolwork and starting to work during the winter."
The decision was made easier by Ebbitt's dislike for indoor track. "I dislike running indoor because it's a smaller track," he admitted. "It's 16 laps for the two-mile and honestly you just try to focus on pace and not what lap you're on or you'll get ahead of yourself. It gets in your head and you're focusing on laps."
Practicing outside during the winter months also took its toll. "I didn't like running in the cold and the late meets," he said.
Ebbitt's specialties are distance events. He ran the 800, 1600, and 3200 for three years in indoor track. Sometimes he ran on the 4x800 relay.
"I liked the 800 and the 4x8," Ebbitt said. "I liked the competition for that. It was pretty exciting. It was pretty fast paced and definitely not as long as the two-mile (3200) for indoor."
He started running at Wiley Middle School. "I didn't take it that seriously," Ebbitt said. "I've been more consistent in high school. You have your teammates there to push you along."
Running provides a great escape from the stress of school, according to Ebbitt. "I like the freedom of running," he said. "It's a great way to clear your head from schoolwork or a hard day.
"It's way different from any other sport. It's mostly mental. You don't have to worry about a bunch of equipment."
Ebbitt also likes the challenges running presents. "Sometimes it's hard to get through a run but even then, I enjoy the challenge of a race," he said. "It seems exhausting. I still enjoy it. It's something I'll keep doing after high school not as a sport, but on my own."
Running at the NCHSAA 4-A Cross Country State Championship this year was a fun experience for Ebbitt. He was an alternate on the team his sophomore year but didn't get to run. "It was my first time ever running in the state meet," Ebbitt said. "It was really fun. I was mostly just proud of myself for sticking with it all four years."