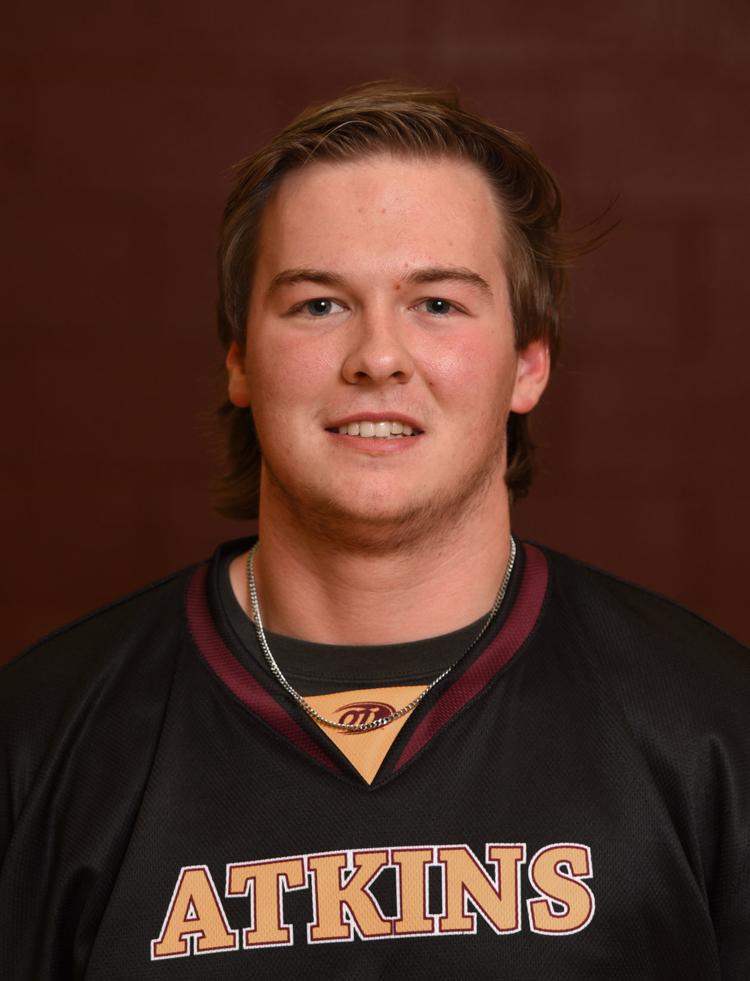 The popularity of lacrosse appears to be spreading because of friend recommendations. Connor Witt said he first tried the sport in the middle school, thanks to the encouragement of a friend.
"A friend recommended that I try out," said Witt, a senior at Atkins. "I like the sport itself. In general lacrosse people are different people than people in other sports.
"We hang out with a lot of people. We have a bond. I like it because not a lot of people play lacrosse like basketball or soccer."
Contact allowed in lacrosse is his favorite things about the sport. "I like to be able to hit people and not get a penalty if it's the right hit," Witt said.
Witt has seen a significant rise in the Camels' success since his freshman year. "I don't think we won a game my freshman year," he recalled. "I think we won our first game in school history my sophomore year."
Last year's team was loaded with seniors. "We had nine seniors last year and we were winning," he said. "We only have two seniors this year."
The lack of upperclassmen has placed Witt in an important leadership role. "We are a very young team," he said. "I talk to them and try to teach them things. I make sure things are picked up after practice."
Motivation is one thing he concentrates on. "I try to motivate them before and during games," said Witt. "I tell them to work on things outside of practice."
Witt, who has also played club lacrosse for the Kernersville Cannons and Triad Blackhawks, said it's not a sport that's easily learned. "I definitely wasn't comfortable my first year," he said. "It took two to three years, maybe even four."
One of the most difficult things to learn was ball control. "I play defense, so I don't get the ball a lot," he said. "Learning how to control the ball is tough.
"As a defender I had to learn how to play the body on offense and not just chasing their stick or ball. You have to watch and know where they are at all times."
Witt said he uses lacrosse as a stress reliever. "I like going on the field to practice or games just to relieve stress," he said.
With the shutdown of high school sports because of COVID-19, Witt may not accomplish one of his goals this year.
"My goal was to score this year," he said. "If we don't get to play again, I think the biggest thing I'll miss is senior night."