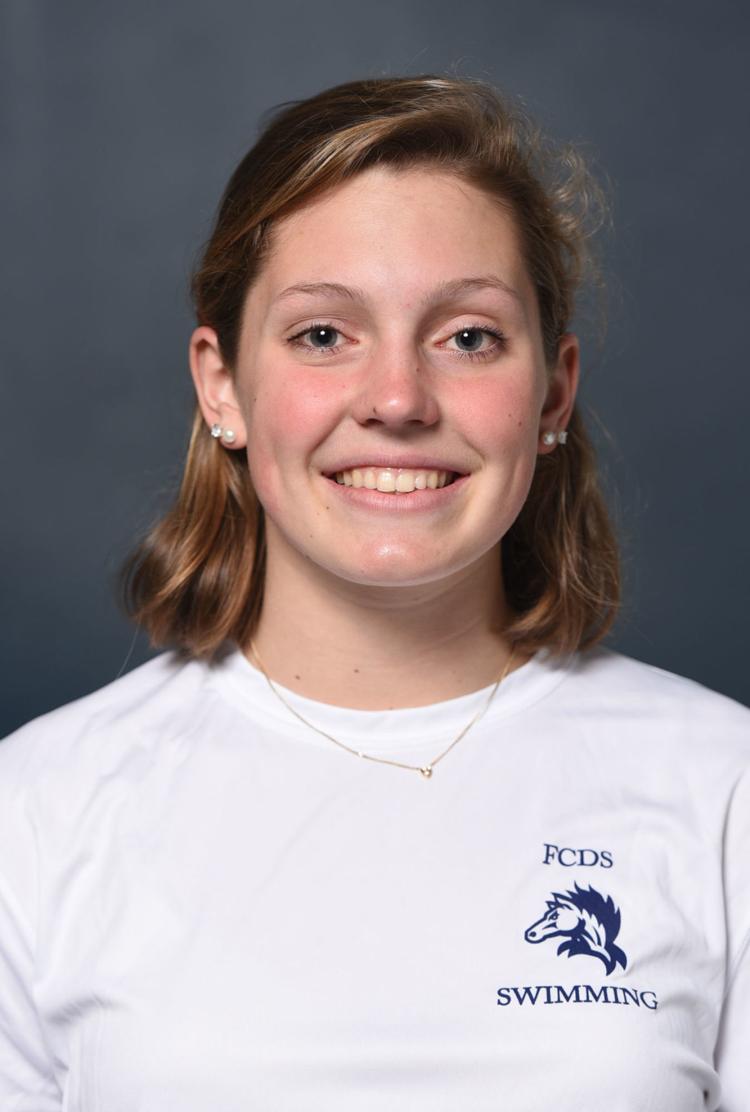 When she finishes her college swimming career at the University of Richmond and gets her diploma, Carstyn Klosterman wants to teach second- or third-graders.
"I am really attracted to those grades; those kids are so fun," she said.
"I don't know if it's because I think like a third-grader."
Klosterman, a junior on Forsyth Country Day's swim team, first got in the pool in second grade. Her family was living in Gainesville, Fla., at the time, and she got to swim in the University of Florida Gators' pool.
"I was swimming as early as I can remember," she said. "My parents wanted me to be comfortable in the water."
After short stays in Winston-Salem and Missouri, Klosterman's family settled in Winston-Salem when she was in the seventh grade, and she joined the WSY's TYDE swim team. She recently qualified for her first U.S. Junior Nationals, swimming the 200- and 100-yard backstroke events and the 200-yard freestyle, and she has committed to swim for the University of Richmond, turning down an offer from Penn State.
"Part of it is where we live, but I had visited Richmond three times — the last time was my official visit," she said. "As much as I loved Penn State — it's a big school with spectacular athletics — everybody I met at Richmond was insanely nice, and the coaches were amazing.
"I still have to keep my swimming and my grades up, but it's a lot less stressful having recruiting finished," Klosterman said. "I started talking with coaches after my sophomore year, and I talked to them about six months before I decided. Now, I'm just chilling. I'm glad it's over."
Rachel Baker, who coaches the girls swim team for the Furies, normally swims Klosterman in the 100-yard backstroke and 200-yard freestyle in high-school meets.
"She is a great kid, so sweet," Baker said. "Her younger sister swims; she's an eighth grader, and Carstyn brings her to practice and drops her off. She comes to practice with us about once a week."
The first event that Klosterman qualified for the Junior Nationals was the 200-yard backstroke. She's gone under 2 minutes in that event, and she's hanging around the 1:50 mark in the 200-yard freestyle.
"I looked back to see what Olympic times were 10 years ago, and I couldn't believe how much slower they were than they are now," she said.
When she's not in the pool, at school or studying, Klosterman is a horror-movie fan.
"I love watching them," she said. "Once every week, I FaceTime a friend in New Jersey and we watch a Netflix series together, 'The Haunting of Hill House.'"